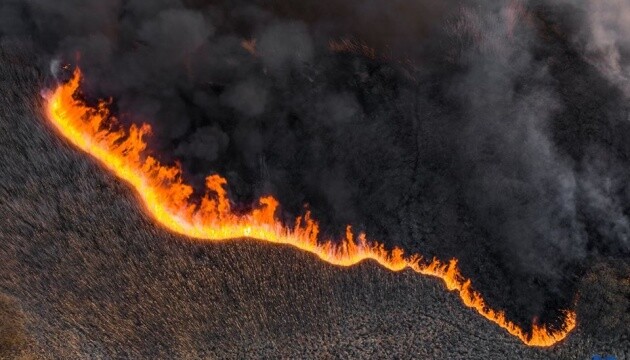 At the international legal level, "ecocide" needs to be given legal certainty.
Galina Levina, an ecologist with international legal experience and member of the National Interests Advocacy Network "ANTS", emphasizes this point.
"Although ecocide is included in Article 441 of the Ukrainian Criminal Code, it is unfortunate that the term does not yet have legal certainty on a global scale. Only the independent recognition of "ecocide" as a criminal act and its separate inclusion in the Rome Statute, which lists crimes that come under the jurisdiction of the International Criminal Court, are being worked on at the international level. There are only four types of crimes in existence right now: genocide, crimes against humanity, war crimes, and acts of aggression. War crimes include environmental damage, but the terminology is ambiguous, there is no clear legal certainty, and as a result, it might be challenging to prove," – Galina Levina says.
To date, the authorities, volunteers, activists, and everyday Ukrainians have all contributed to the effort to undo the ecocide brought on by a large-scale invasion in Ukraine. The attacker has already cost the environment billions of dollars in harm. And these figures are increasing daily.
Recall that since the start of the war, experts from the worldwide nonprofit organisation "Environment-People-Law" have been visiting the sites of russian atrocities, collecting soil samples, and documenting everything with pictures and films. Ecologists flee everywhere they can. Materials that have been carefully gathered will be delivered to the International Criminal Court.
Noteworthy is the recent statement made by Frans Timmermans, Executive Vice President of the European Commission, that russia should make up for ecocide.
Timmermans urged the Ukrainians to accurately document all the details of the crime.
He reiterated: "You have to make them pay for the harm, and you can only do so if you accurately document the facts and evidence".
He claims that meticulous work is already being done on this, and the EU also wishes to assist Ukraine in this.
Photo: slovoidilo.ua