"Community Advocates" protect local interests while also looking after national ones. We offer local project expertise, legal and advocacy consultations, and the sharing of knowledge, connections, and experience. We will assist in the integration of various levels of management, including local, regional, and central. Our experts provide professional advice on budget policy, ecology, the social sphere, lawyers, and communications, as well as high-level advocacy for initiatives.
We trained over 500 participants as part of the project during seminars for local council deputies on the following topics:
Deputies' powers and key aspects of effective work
The budget process problem
Environmental legislation
Communication techniques
Community culture and social services development
EU support for Ukraine's reform process 80 deputies from ten regions participated in our "Marathon with a Candidate" initiative, which aimed to support deserving regional leaders in the 2020 local elections.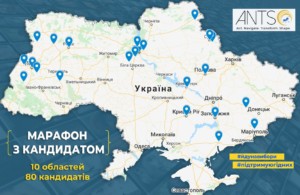 Activities were carried out within the scope of the project
Forum "New local self-government: an ambitious agenda for cooperation with the EU" with the participation of members of the European Parliament
International discussion "Ukraine – NATO: Vision 2030" with the participation of the President of the NATO Parliamentary Assembly
Experience of European integration of Lithuania for Ukraine. Lecture by Andrii Kubilyus, Member of the European Parliament
European integration of Ukraine: breakthrough or failure? – discussion
The agenda of European integration on the eve of the Ukraine-EU summit – Press conference
New session of the Parliament of Ukraine. Will important laws for the state be adopted? – Discussion