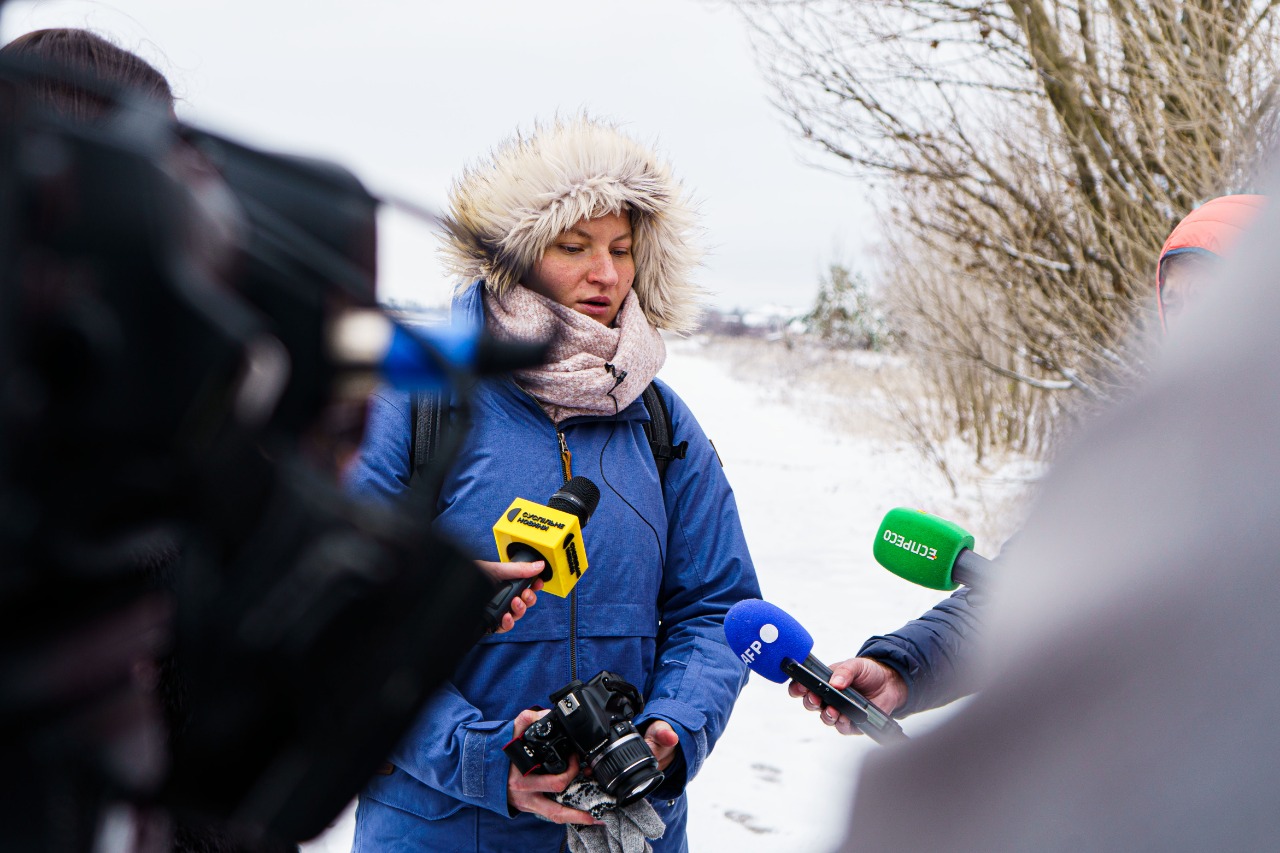 About the consequences of russian aggression on the environment of the Makariv region.
Today, November 22, the team of the National Interests Advocacy Network "ANTS" and the "Environment-People-Law" in the Makariv region held a press tour for journalists to demonstrate the importance of documenting the facts of ecocide as part of the joint project "Documentation of Environmental Crimes of War".
It should be noted that the Makariv community was occupied. 18 of the 49 settlements were under occupation. Approximately 3,000 hectares of land are currently contaminated with explosive objects. There were spills into houses and the Zdvizh River in Makariv.
Kateryna Polyanska, an EPL ecologist, explains: "Chemical elements are contained in each projectile and bomb. As a result, every airstrike and shelling causes significant environmental damage. Lead, for example, remains in the soil, where plants can accumulate it and enter living organisms".
Residents of the community and the State Emergency Service continue to report the discovery of explosive objects. Nobody can guarantee that there aren't any stretch marks or landmines in the forest. This is why visiting forests and forest strips is prohibited. There have already been about a dozen confirmed cases of people being detonated on mines in the community.
"The Armed Forces leave immediately after the deoccupation, followed by the State Emergency Service; the active phase has been ongoing in our country since April, because we were deoccupied on March 31. Main roads, junctions, forests, field roads, and fields were actively demined so that farmers could work. Demining is still being done. We occasionally receive reports that a streamer or projectile has been discovered somewhere. As a result, I cannot claim that everything is clean and demined ", – says Vadym Tokar, the community's leader.
In total, the community lost 8.6 billion hryvnias due to environmental damage as well as damage to infrastructure and private property.
"Because different rockets use different fuels, this necessitates extensive research. First and foremost, experts from the state environmental service and the State Emergency Service should be invited to all communities where the fall of unexploded rockets has been recorded. In no case, go there yourself "Kateryna Polyanska, an ecologist, emphasizes this point.
According to the expert, it is critical for communities to develop an algorithm of actions, how to deal with the consequences, and how to protect the civilian population.