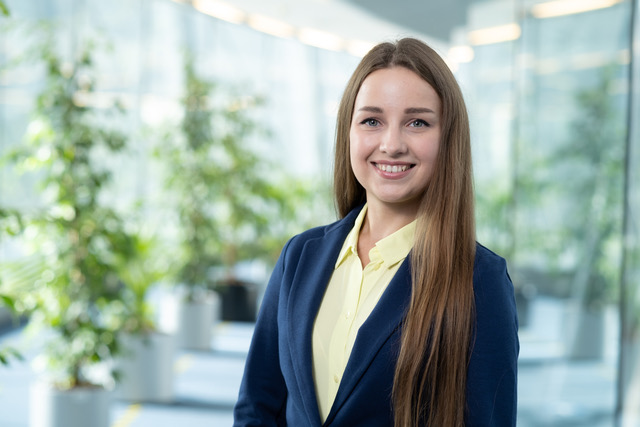 Sweden will take over the EU presidency on January 3, 2023. Why is this an opportunity for Ukraine to strengthen the European community's overall support and to begin negotiations to join the European Union.
Sweden, which has been providing substantial aid to Ukraine since the beginning of the full-scale invasion, will preside over the EU Council beginning in January.
Let us recall that the Czech Republic is currently the chairman, having taken over from France, and that after Sweden, the chairmanship will pass to Spain, Belgium, and Hungary. Relations with the latter are still tense. And, while all EU countries support Ukraine and agree on additional sanctions and economic aid, each country has its own set of priorities for the duration of the presidency.
Sweden's action plan for these priorities includes the following objectives:
The EU's security is its unity
EU competitiveness – sustainability
Green energy transition leads to prosperity
The EU's foundation is based on democratic values and the rule of law.
The Swedish presidency's priorities reflect the positions they have traditionally advocated in the EU, as well as the current geopolitical and economic challenges confronting the Union.
Ukraine is on time
As stated in an official communication from the Swedish government and confirmed in meetings with Swedish partners, their presidency will prioritize additional economic and military support for Ukraine, as well as support for our path to the European Union. This will necessitate additional efforts at both the national and EU levels. Sweden will concentrate its efforts on reaching an agreement on steps to restore efficiency and reform procedures on the path to EU membership.
None of the Swedish Presidency's priorities exclude assistance to our country. Sweden will strengthen the Union's security, with additional steps based on joint actions to counter Russian aggression against Ukraine, as well as the implementation of the Strategic Compass and other security initiatives.
The optimistic plan of their priorities demonstrates that they are ready to fully work on strengthening the European Union. As a result, Ukraine should mobilize Sweden as much as possible in order for it to act as a catalyst, speeding up the processes that are required. Swedes believe that our country has reached a tipping point, and that it is now necessary to capitalize on it by promoting an ambitious plan of action. In terms of commitment to Ukrainian priorities, Sweden's level of support is likely to be comparable only to Poland's presidency in 2025.
Ukraine is an excellent resource for the EU
Sweden sees a clear link between current aid to Ukraine and future economic growth. After all, having Ukraine in its family benefits the EU because we are a fantastic resource for the community. We share values with the European family, for which we fight every day on the battlefield. Ukraine is ready to develop the Union's strategic priorities and has significant resources, as well as a strategically important location – which is critical both for mutually beneficial development and prosperity, as well as for the overall strength of the EU. As a result, all current aid is not charity, but rather partnership support and cooperation, which will lead to increased prosperity and mutual benefits. At a time when the internal political situation in the EU countries is tense, Ukraine is the unifying factor and personification of the struggle for the ideals that fueled the Union's creation.
Of course, this is a difficult time for business in Ukraine: it is difficult to invest without guarantees, but despite this, it is critical to maintain business motivation in Ukraine. And the Swedish presidency can also help here by providing some assurance that the businesses that support our country in these difficult times will continue to do so. After all, it is critical to invest in Ukraine now in order to have a foundation for innovation immediately following the victory.
Task number two: Ukraine must take the initiative, and the Commission must be prepared to make bold decisions.
Ukraine has been granted candidate status. However, our ability to meet the Copenhagen and Madrid criteria will largely determine our next steps. As you are aware, the Commission has identified seven points, the implementation of which should kick-start the process of formal negotiations for EU membership.
Ukraine has currently received a list of "tasks," but the implementation of this list has no formally defined outcome. In other words, the Commission should first provide the results of a comprehensive assessment of the country's reforms, a methodology for implementation and progress, and a description of what exactly we need to do to open negotiations. A document of this nature could be presented this fall. However, because the Commission did not have time to complete the bureaucratic procedures, Ukraine reduced the speed of implementation by 7 points at the time.
The next opportunity to obtain this document will be during Sweden's presidency – our partners are convinced that with timely implementation of 7 points and Ukraine's progress in implementing these reforms, there may be an opportunity to speed up procedural moments in the Commission. As a result, we face two challenges: we expect Ukraine to implement reforms quickly, but the EU must also be prepared for a quick and ambitious policy.
Currently, it is necessary to complete the European integration homework as quickly as possible in order to receive the Commission's opinion on Sweden's presidency. This document will serve as the starting point for membership talks. Our time has come, and everyone recognizes it: we continue to de-occupy territories, we work hard to pass relevant legislation, and thus this conclusion will be quite logical.
Economic aspect
Of course, the EU should be willing to accept Ukraine. The member states share a common position on our integration, but disagreements are brewing over the timing, mechanisms, and speed of this process. Indeed, the process of accepting new members is currently stalled, and Sweden will face a difficult task in reaching a compromise.
As long as internal debates continue regarding the procedures and order of adoption of the countries, Ukraine can already move towards integration through the economic plane. Economic integration, i.e. the Common Market with the EU will allow investment, trade and recovery as the beginning of full integration. It is in this matter that Sweden can play an important role as an advocate for strengthening economic cooperation with Ukraine and opening the way to rapid economic integration.
Urgent priorities that must be addressed immediately are always relevant, and Sweden recognizes this. What questions should be at the top of the list right now:
More weapons to hasten victory
Humanitarian assistance and energy infrastructure restoration
Ukraine's economic assistance
Russia is completely isolated
Increased sanctions against the Kremlin and its allies.
Why should you place a bet on Sweden's presidency?
Ukraine has an ambitious action plan: to receive the European Commission's opinion on the implementation of the "7 recommendations," to strengthen the economic integration process, and to begin an intensive movement toward full integration – all of this can be accomplished in the next six months, because Sweden is ready not only to support, but also to be a strategic partner on this path.
Their readiness, however, is also dependent on our progress. Without effective reform implementation, we will be unable to move forward. Indeed, Sweden has a unique historical opportunity to not only support, but also to effectively initiate Ukrainian integration; however, we must responsibly fulfill all conditions and provide a solid foundation for active promotion.
Ukraine's time has come, and our soldiers are risking their lives for the opportunities that await us. With tasks and priorities, it is critical to ensure the quality and speed of these tasks to speed up our victory.