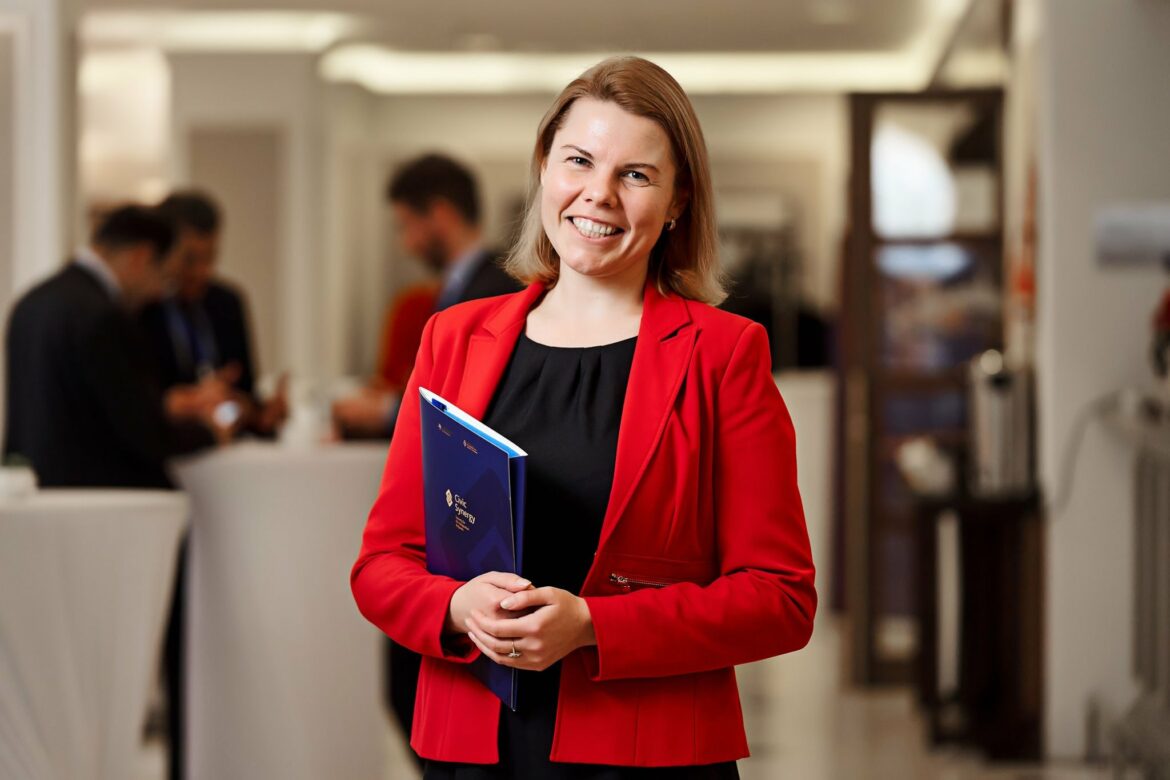 Now, more than ever, the EU needs more "ambassadors" of European values than ever before, who will not allow any deviation from our common goals and principles of European unity.
This is emphasized by Maria Golub, a National Interests Advocacy Network "ANTS" expert on European integration and bilateral relations with the EU.
"russia's full-fledged war against Ukraine has clearly demonstrated that there can be no doubt and that no one can remain neutral between fire and those who fight fire.The first and most important thing the "collective West" can do is help Ukraine win faster, according to Maria Golub.
She emphasizes that in the conditions in which the future framework of the entire European Union is being formed – and it is primarily being formed now, on the battlefield between Kharkiv and Kherson – it is time to remind that the EU will be geopolitically strong when concrete decisions and actions are taken there and a strategic vision exists.
"As a result, in order to further strengthen its geopolitical powers, the EU should review and prioritize its enlargement policy. In this regard, I cannot help but notice that Ukraine has made significant progress in recent years in terms of political and economic integration with the European Union. According to an expert on European integration and bilateral relations with the EU, Ukraine has chosen and continues to follow an ambitious reform path, despite extremely difficult circumstances. – As a result, we continue to emphasize that Ukraine's designation as a candidate for EU accession in June of this year was a well-deserved recognition of the progress already made. This is a significant shared challenge, as reforms take time, will, and resources – and the EU must offer a more robust aid package, complete with better tools and incentives, that matches Ukraine's challenges and ambitions. Future EU membership is an idea that unites Ukraine and has unanimous support in all regions of the country. An all-time high of 90% of Ukrainians support European integration. And this is the best foundation for Ukraine's future revival and post-war development".
Golub emphasizes the importance of future reconstruction as a shared priority, as well as our great ambitions to transform Ukraine into a leading regional economy based on discoveries and innovations.
"We need a vision for the country we want to rebuild. How can Ukrainians' lives be improved? How much money do we require, and how do we obtain it? All of this necessitates a thoughtful and candid discussion".
Ukraine is an important factor in the construction of a new, stronger, more stable, and more stable Europe.
"The EU's investment in our collective defense must match the rhetoric in this regard. Words must be accompanied by actions. Europe must work toward establishing a true Security and Defense Union that includes Ukraine. It is not only desirable, but also necessary! A divided Europe with no clear strategic direction would be a gift to russia and other global actors seeking to destabilize the current global order. One thing is certain: we have all of the tools we need to turn today's challenges into opportunities; however, this will only happen if we band together, respond collectively to the challenges, and never lose sight of the values that have kept us together even during the most difficult times," she concluded.