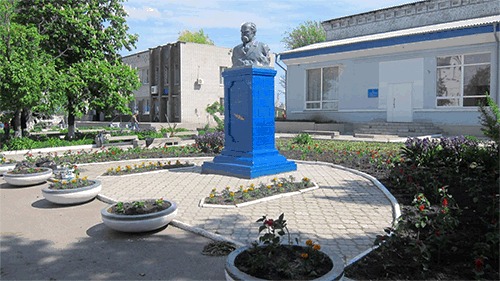 The diverse Pidhorodnetska community in the Dnipropetrovsk region has a historical and local lore museum, Cossack songs that have become part of UNESCO's intangible cultural heritage, the Center for Cossack Art, the Krynytsia Folklore and Ethnographic Group, and unique residents who know the history of their land perfectly.
In 1978, the Podgorodno City Council opened the historical and local history museum of the village of Spaske. This is the achievement of history teacher Afanasy Mykolayovych Matvienko, who gathered valuable material with his students and placed it in the museum's five halls.
Approximately 70,000 people visited the museum during its existence, and regional, district, and local seminars and excursions were held.
People build communities, and Pidhorodnenska exemplifies patriotism and love for Ukraine. Since 1989, the folklore and ethnographic group "Krynytsia" has existed. "Krynytsia's" repertoire includes historical, Cossack, household, Chumat, shooting, recruiting, and wedding songs that have long been sung in Pidgorodny. The team independently discovered little-known songs among the older generation, revived carols, Christmas carols, and various religious songs, as well as indigenous folk rites and traditions.
Oleksa Koval, a famous bandurist and bandur maker who was the founder and first director of the Pidgorodno historical and local history museum, was born and raised here. The museum now houses over 1,000 exhibits. In addition, the community has a one-of-a-kind Kobzar Art Center, which preserves the art of Kobzars – folk musicians and singers who sang to boost the fighting spirit of the Cossacks before battle.
Our team is pleased to have met and collaborated with the community.
We are convinced that the project "Strengthening Communities for Ukraine's Victory and Revival" will provide a genuine opportunity for the community to recover and preserve all of its assets and natural beauty.
This project "Strengthening Communities For Ukraine's Victory and Revival", "Strengthening Public Trust" USAID/UCBI III is implemented with the support of the United States Agency for International Development (USAID).