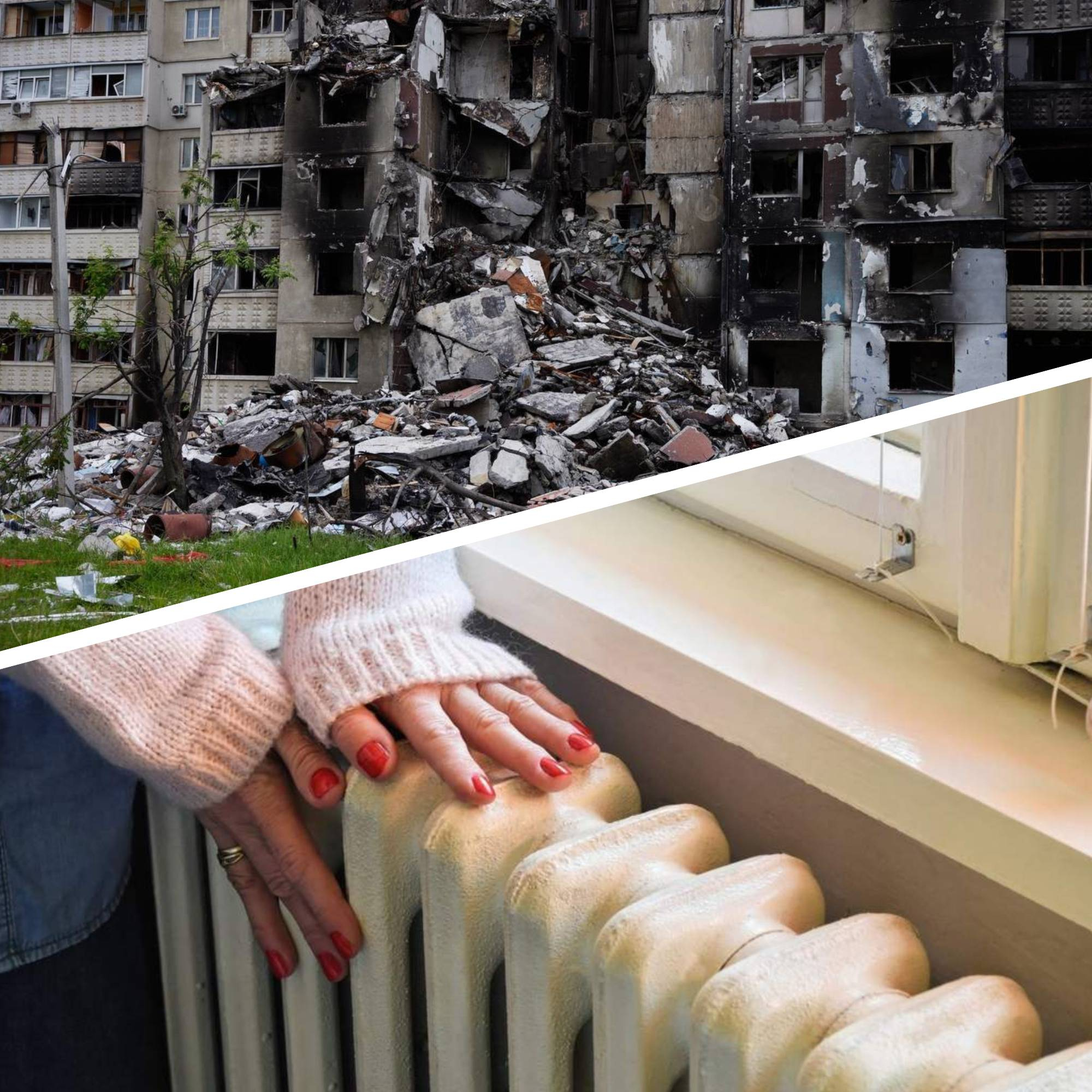 The government has already warned that this year's heating season will be the most difficult in Ukraine's independent history. Winter in wartime conditions and the risks it entails: deterioration of the economic situation, destruction of infrastructure, and the threat of missile attacks pose numerous challenges to communities.
An expert on energy of the National Interests Advocacy Network "ANTS" Maksym Pishnyi told what to do to prepare for the cold weather.
"In the occasion of infrastructure damage, the communities will be cut off from the outside world, so they will have to rely on themselves and how they will prepare, – says Maksym Pishniy. – Local governments must consider every detail, from the establishment of special heating points to the provision of reserve fuel to their communities."
The expert suggests applying for grant funds and reducing as many non-heating items from the community budget as possible.
"At the same time, engage in the acquisition of the same reserve fuel: firewood, coal straw, and so on. If the boiler room uses firewood, it is necessary to conduct an audit of forest plantations and, first and foremost, to cut down trees that are in an emergency state or whose scheduled cutting period is appropriate. It is essential to have well-equipped emergency crews and a sufficient supply of spare parts on hand so that any damages can be repaired as soon as possible. It is also necessary to set up heating points so that you do not freeze while the repairs are being made," – he admits.
In view of the time limit before the heating season, he believes it is prudent for communities to select and designate heating "points" to which the greatest number of residents can be directed.
"I think the school is the best option because it has a kitchen. The heating points should be additionally equipped with mobile solid fuel boilers or analogues," – says Maksym Pishniy.
The expert also advises to "insure" in case of problems with electricity.
"Power outages cannot be ruled out, so the "points" must be supplied with power sources, such as diesel generators with a sufficient supply of fuel to last several days. Furthermore, because old houses usually have stoves or stoves, it is appropriate to conduct an audit of abandoned houses in which it will be possible to be without electricity and gas. If such "finds" are discovered, make repairs that will allow them to "stay" for a few days."
It is already necessary to reduce electricity consumption by at least one-third.
"How can communities accomplish this? Turn off street lighting, for example; limit communal facility work to daylight hours; consolidate utility workers into a single administrative building; and so on. Each community must strategize and decide where and how to save money on electricity. Of course, it is also necessary to carry out educational work in the community regarding energy conservation. Furthermore, educational work in the community regarding the supply of non-perishable goods, water, matches, gas vodka, sleeping bags, candles, firewood, and so on is required. You must also attend seminars where specialists participate and provide practical advice on passing the OZP. All in order to be as prepared as possible for emergency situations."
Maksym Pishnyi emphasizes that this year's winter in the conditions of war can be extremely difficult, so every community should prepare for it as much as possible.
What should the community have in the case of an emergency?
Equipped heating points
Food and water supplies
Biological toilets or toilets equipped with a cesspool
Transporting drinking water in tank trucks
Mobile water purification installations
Diesel generators
Mobile boiler rooms
Fuel and lubricants
The material was created as part of the project "Strengthening Communities For Ukraine's Victory and Revival", "Strengthening Public Trust" USAID/UCBI III.
This project "Strengthening Communities For Ukraine's Victory and Revival", "Strengthening Public Trust" USAID/UCBI III is implemented with the support of the United States Agency for International Development (USAID).