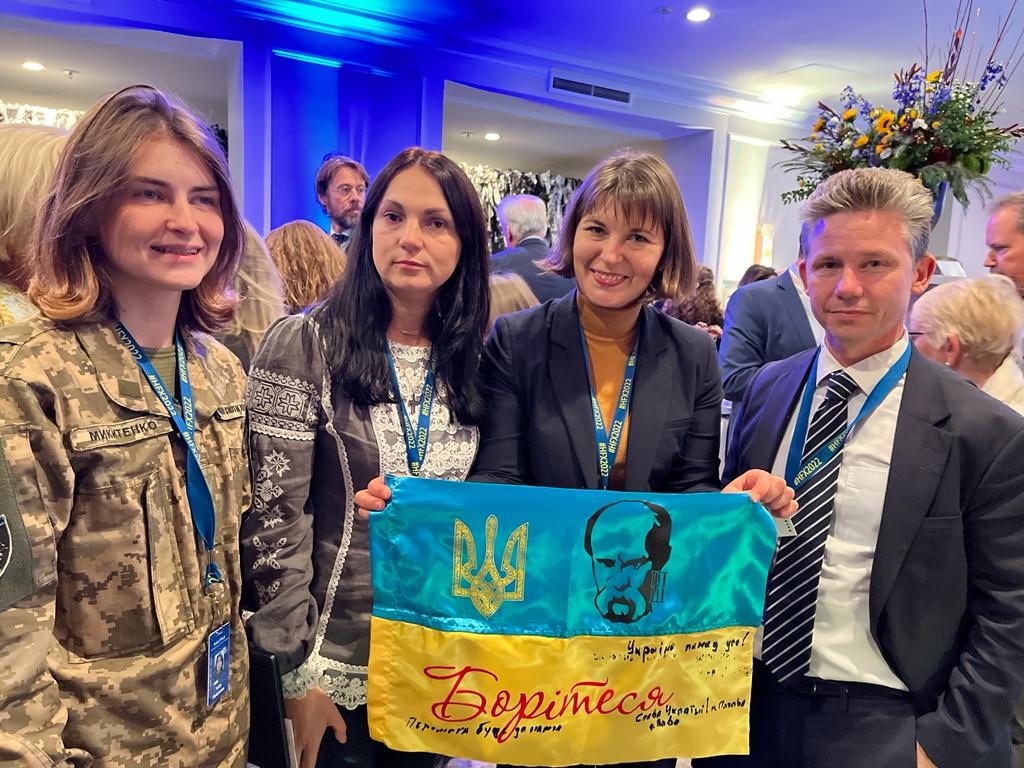 The National Interests Advocacy Network "ANTS" leader, along with partners Daria Kaleniuk from the Anti-Corruption Center and Ukrainian defender Yulia Mykytenko, attended the International Security Forum in Halifax, Canada.
Participants in the forum include representatives from various governments and parliaments around the world, political scientists, and experts in international relations, security, and defense. The topic of Ukrainian victory is one of the event's top priorities.
"After working in Taiwan, South Korea, and the United States, we are now continuing our international advocacy in Canada." Here gathered world leaders, defense ministers, deputies, and parliamentarians. We met with US Defense Secretary Lloyd Austin, the defense ministers of Sweden and Canada, as well as members of Congress and the German Bundestag, in collaboration with our partners. All the talk about how to help Ukraine survive the winter, about how to protect the sky so that Russia can't keep bombing and destroying infrastructure. Ukraine requires generators and transformers because the invader's shelling destroyed 50% of the critical infrastructure. They also discussed Ukrainian communities and their needs, as Hanna Hopko stated in her comment. — That is, in addition to geopolitical issues such as Ukraine's membership in NATO, protection against authoritarianism, and countering authoritarian regimes' attacks on democratic regimes, we discussed urgent practical issues such as how to help communities survive the winter. They also talked about training the Ukrainian military".
The leader of "ANTS" emphasized that the main priority is to organize the world to speed up the victory of Ukraine.
"They emphasized the importance of victory over any attempts to reach an agreement. They discussed the geopolitical significance of Ukraine's victory. We require more firearms. It is also critical to continue tightening sanctions against Russia," – Hanna Hopko noted.
The Halifax International Security Forum (HFX) was founded in 2009 with generous support from the Canadian government and operates as part of the United States' German Marshall Fund. HFX has been operating as an independent organization since 2011.