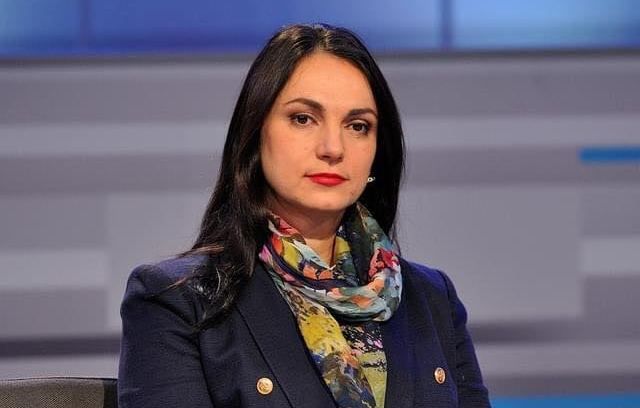 Since October, russia has launched over 700 missile attacks. The aggressor is attempting to destroy critical infrastructure. russian officials have repeatedly stated openly that Ukraine must comply with the Kremlin's demands or the civilian population will suffer. But, in response to the russians, we say, "We will never give up and will never stop fighting".
Hanna Hopko, the head of the National Interests Advocacy Network "ANTS", emphasized this in an interview with one of the Western publications.
"They want to freeze the assets of every citizen in my country. I just returned from Kyiv. Can you imagine spending two days in your own apartment without heating, electricity, light, or water? This is due to russia's more than 700 missile attacks since October. They demolish vital infrastructure facilities. Indeed, russian officials have openly stated that Ukraine must comply with the Kremlin's demands or the civilian population will suffer further. "We will never surrender," we say to the Russians. We will never give up the fight". Even if the aggressor continues to terrorize the civilian population, we will fight because it is about freedom and preventing the russians from establishing a concentration camp and committing genocide. For the past ten months, russia has been committing genocide in Ukraine in order to destroy an entire nation. Why are they murdering us? We are Ukrainians, after all. This is the primary reason for their genocide. As a result, in the future, we will seek compensation through the international justice system," – Hanna Hopko says.
She emphasized the importance of providing Ukraine with more modern weapons, tanks, and artillery. so that we can first de-occupy our territories and save people's lives, because the level of war atrocities and crimes against humanity in the occupied territories is atrocious.
"That is why it is such an important weapon. It is also necessary to strengthen economic sanctions and, of course, to provide generators and transformers to warm Ukrainian citizens and help us survive the winter and welcome the spring of hope and victory, as South Korea did," – she claims.
Many Ukrainians were forced to flee their homes as a result of the war.
"This is correct, as I saw many elderly Ukrainians near the Polish border. It was heartbreaking to see a woman from Kherson and her 88-year-old mother flee Ukraine because they had lost everything. Their home was destroyed by the russians. Can you imagine being 88 years old and living in another country as a refugee? It's like a nightmare. That is why we must ask our Western partners to provide us with more weapons and generators to assist people in remaining in Ukraine, because living in Ukraine is a very painful experience, especially for the elderly and women with children".
The leader of the "ANTS" stated that it was critical to persuade the world that Ukraine is capable of winning from the start of the full-scale invasion.
"On March 1, since the beginning of the war, the "International Center for Ukrainian Victory" was established in Warsaw. Let me remind you that when russia launched a full-fledged invasion on February 24, no one expected the Ukrainians to resist and the Russian blitzkrieg to fail. As a result, convincing the rest of the world that Ukraine is capable of winning was critical. As a result, we established this platform, which was created by Ukraine's key authoritative analytical centers and public organizations to advocate for victory in the international arena. Our main goal is to mobilize the world so that the Ukrainian victory can come sooner, because we are losing lives every day. As a result, we must persuade the best that Ukraine is capable of winning. We simply require maximum military and humanitarian assistance. Economic sanctions against Russia must be strengthened. Recognizing russia as a state sponsor of terrorism is essential. That is why we are traveling to various world capitals in order to garner more support for Ukraine and ensure that victory comes sooner. I traveled 24 times in 10 months, three times to Washington, once to South Korea, once to Taipei in Taiwan, and once to many European Union capitals. It is critical that we see Victory approaching and that we prevent new wars from breaking out around the world. Because defeating Russian imperialism means preventing authoritarian regimes from launching future attacks on new and independent countries".