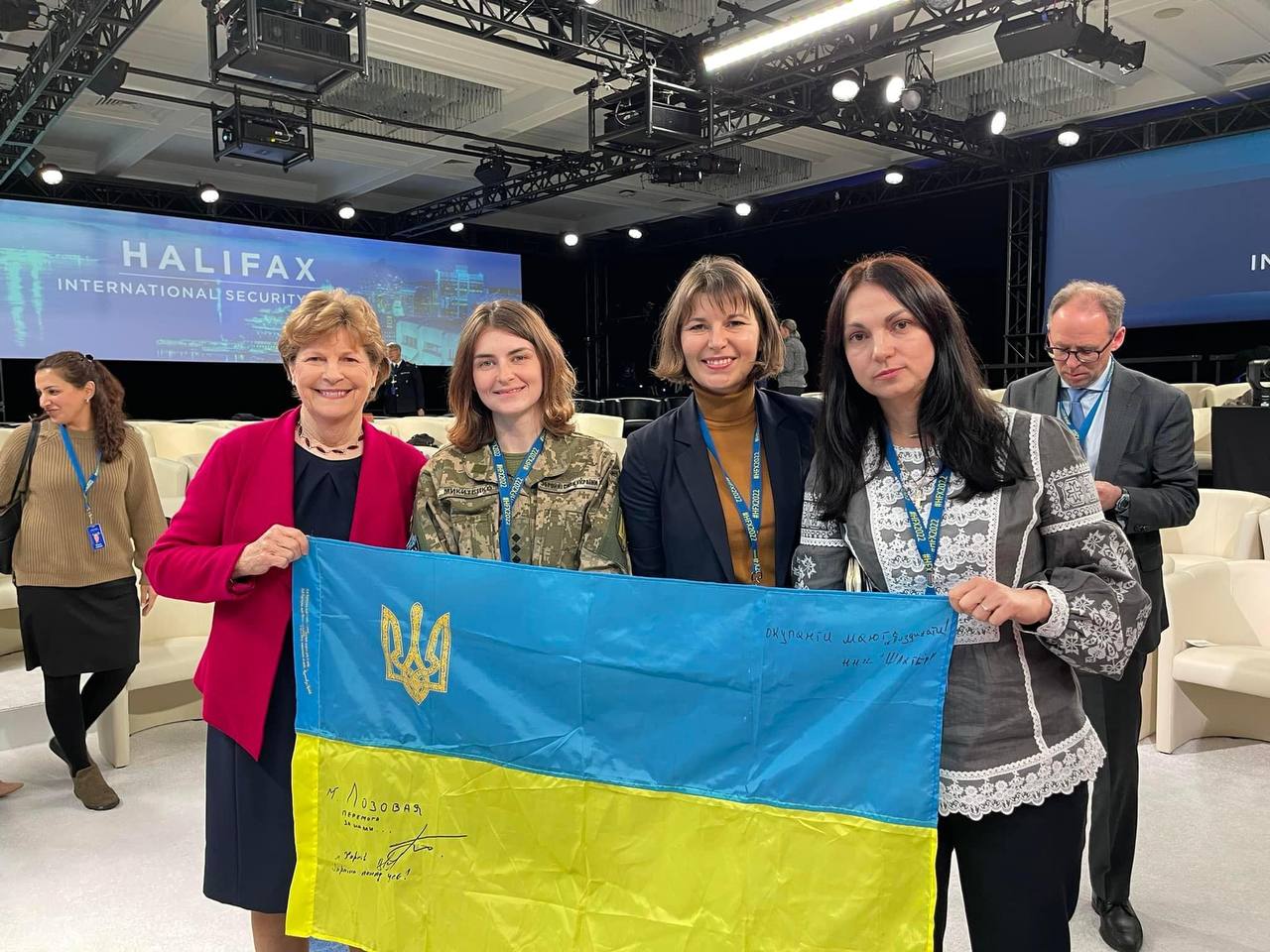 95% of Ukrainians believe they will defeat russia. And, despite the aggressor's missile terror, their faith in the Armed Forces is unbreakable.
Hanna Hopko, the head of the National Interests Advocacy Network "ANTS", emphasized this during her speech at the recent International Security Forum in Canada.
"95% of population relation, believe that Ukraine is winning, and Ukraine will defeat Russia. 89- 90% peoples now after all this massive cruise missiles and attacks on our critical infrastructure which happen in these days in Kyiv, Kharkiv, Lviv almost everywhere in Ukraine. So even after this things that we have to maintain resistance and continue our fight, – hightlighted Hanna Hopko. – just came from Taiwan and South Korea and it remind me also about last century when Ukrainian dissidents were also travelling to Taipei and Seoul. It was 1957, as I remember, when asian of anti-Communism lick of people was established".
"It's motivating. We discussed today that the Halifax forum could be held in Yalta next year. I don't think it's just there. We could meet in Bashkortostan, Tatarstan, Yakutia, Erzya, Udmurtia, and other places. This is a fantasy. And it is about human rights, dignity, and the protection of these indigenous peoples' rights. Thank you also to Halifax for hosting the first gala dinner at which we heard this Indigenous voice. She emphasized that the conclusion is to not be afraid. – Don't be afraid to own up to your mistakes. When the US failure in Afghanistan was mentioned here, I saw several American faces".
Hanna Hopko emphasized that Ukraine, defeating Russia, weakens China. And added:
"Please do not be afraid to admit your failings. Also, don't be afraid to have big dreams. I dream about visiting red square in moscow and dedicating two genocide memorials: the Holodomor of the last century, carried out by Stalin, and the second genocide, carried out by the russian federation's current totalitarian regime. russia's society allowed putin to become a totalitarian machine. This is russia's reality. As a result, repentance – reparations, a tribunal, and the establishment of this monument will be a recognition of the past centuries as well as the millions of people killed now. This is the way to go".