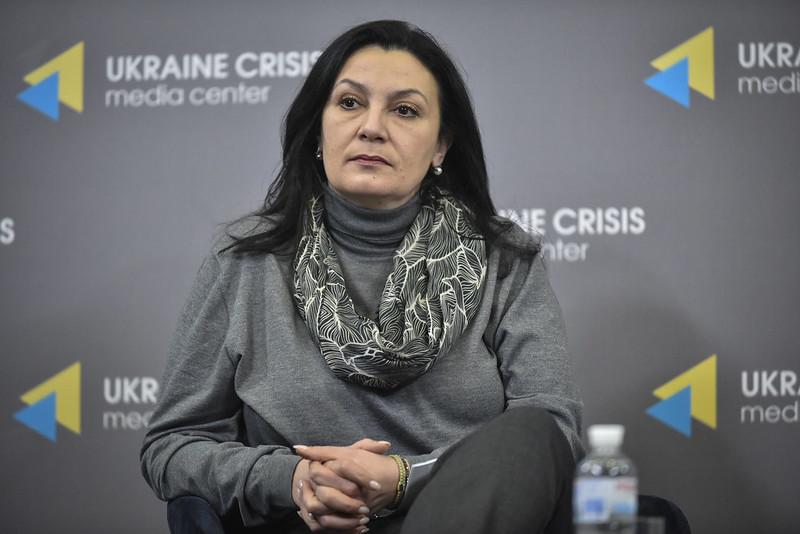 Today, it's essential to keep the consolidation of efforts around the shared goal of Ukraine's integration into Europe.
Ivanna Klympush-Tsintsadze, chair of the Verkhovna Rada Committee on Ukraine's Integration into the European Union, stressed this point.
"I want to start by expressing my gratitude to the ANTS Network for starting this dialogue. I believe it is crucial that we, who are working on the same project – the integration of Ukraine into the EU – at various levels, in a variety of planes, and in a variety of fields, continue to collaborate and set shared priorities, just as we did when Ukraine sought candidate status. At that time, government officials, the president, and the president's office were all fully involved, as were civil society and parliamentary diplomacy. Such group efforts consistently produce tangible outcomes. Ivanna Klympush-Tsintsadze declared, "I wanted it to really go on." – When there is ambition, that is good. such that Ukraine this year already seeks at least the commencement of membership negotiations, and we also hear assertions that Ukraine will achieve full membership in the EU within two years, we hear about this desire, which is articulated and articulated by government officials".
"As the ambassador correctly noted, it is important to make sure that the legislation is executed in addition to being accepted. Ensure that there are qualified individuals at all levels who will strengthen our institutional capacity to complete the necessary tasks for EU membership. As a result, I want us to be realistic and understand that there isn't just one way to join the EU—we should also consider the research that other nations have done. In light of the current situation in Ukraine, we also hope that it won't affect us. Despite the vast amount of work that Ukraine has actually done since 2014, you and I both recognize that the candidate status was only partially gained, as a political choice, with a certain advance. And there is still more work to be done, she emphasized. – Again, we must be forthright and honest. We are transparent and sincere with Ukrainian society and ourselves. It saddens me to learn that the Parliament believes we have done everything within our power to adopt the seven recommendations. Because that's not true, unfortunately".
According to Klympush-Tsintadze, the government's wish is supported, and partners in Europe are striving to get the European Commission to provide input in the spring on an interim assessment of how we have met the 7 recommendations.
"We require this kind of feedback so that we may make all necessary corrections and allot the necessary time to ensure that we will receive this favorable evaluation in October 2023. Someone will claim that this is how Ukraine actually operated".
She quoted one of her European colleagues who said that if all of the recommendations of the European Commission are not implemented at 100%, then no PR campaign will help Ukraine to join the EU and start membership negotiations. She emphasized that it is now essential to be extremely responsible towards their implementation.
The chairman of the Verkhovna Rada's Committee on Ukraine's Integration into the European Union stressed that Ukraine has no right to squander the one-of-a-kind opportunity it has been given at this time.
"It's a historic opportunity. We must be particularly diligent with our homework because we have no right not to take advantage of the leadership of the European Commission and the European Council's personal interest in Ukraine starting membership negotiations in the EU as soon as feasible. Because we are purposefully misleading Ukrainian society if we promise them that we will fully join the EU in two years. and that's not acceptable".
The publication was made within the MATRA Program with the support of the Embassy of the Kingdom of the Netherlands in Ukraine. The opinions expressed are those of the authors and should not be taken to reflect the official position of the Embassy.