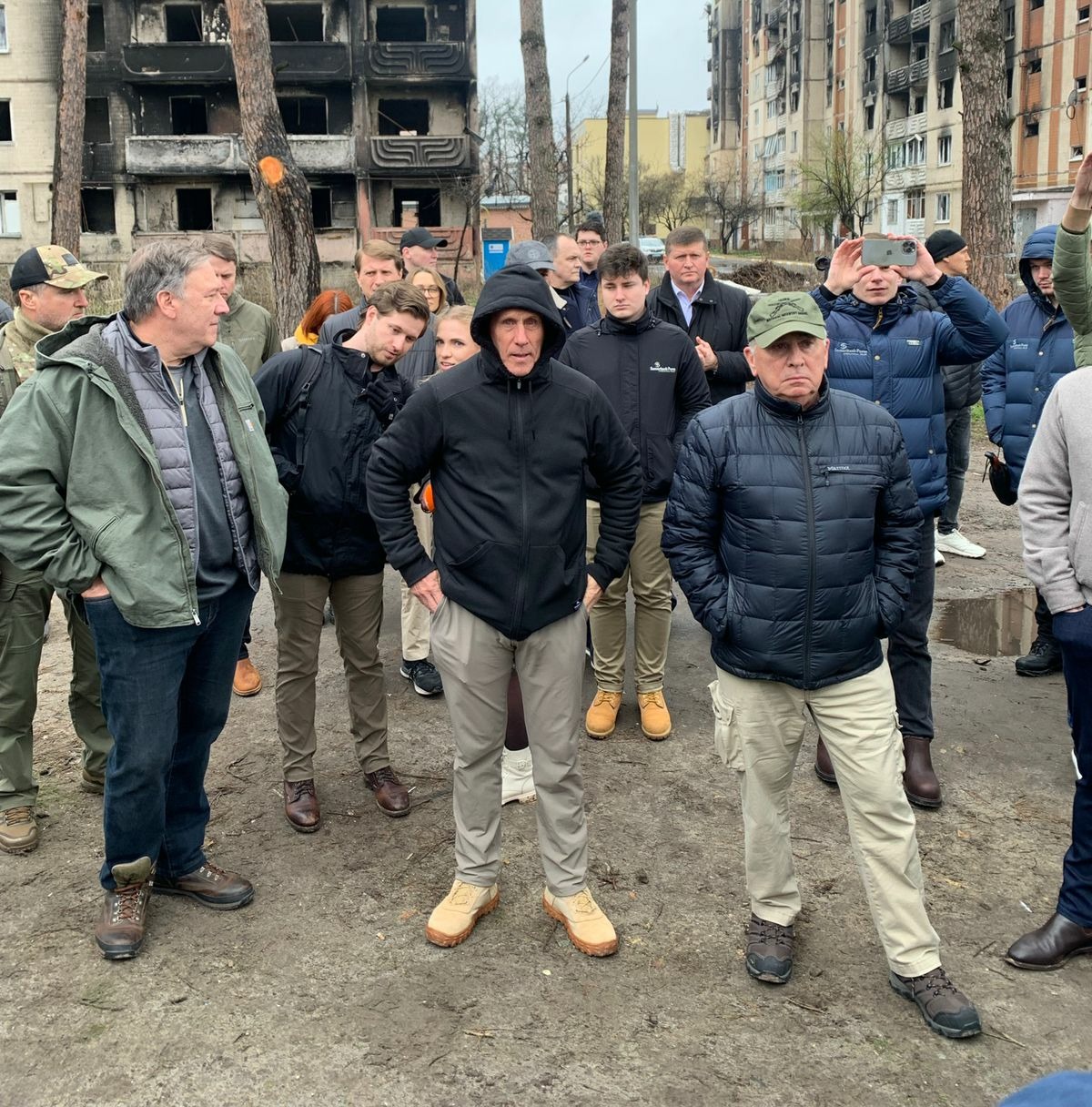 Volunteer, member of the «ANTS» Network Petro Shot met with former US Secretary of State Mike Pompeo. The goal is to discuss volunteer work in Ukraine.
Petro Shot is a well-known Ukrainian volunteer who has been delivering humanitarian aid to various parts of Ukraine since 2014. Since the start of the full-scale invasion, he and his team have made hundreds of humanitarian mission trips.
During the meeting with Mike Pompeo, Petro Shot talked about the challenges faced by Ukrainians who have not left their homes and live on the front line under constant shelling. Also, the participant of «ANTS» spoke about the conditions in which the volunteers themselves have to deliver aid.
«He said that our team delivers humanitarian goods to different parts of Ukraine, in particular, to the frontline areas. Yes, sometimes it is a considerable risk, but we go anyway, because we know: this help is needed by people whose cities and villages were under occupation or suffer from constant shelling. Yes, in Bakhmut, a rocket exploded in front of our eyes, and in Mykolaiv, thank God, after we left, a rocket hit the apartment where we spent the night. Sometimes, of course, it's scary, but we still work,» says the volunteer.
Petro Shot, together with the former US Secretary of State, expressed confidence in Ukraine's absolute victory over the aggressor.
«They talked about the fact that our state will win in any case. I emphasized that thanks to their support and help, we will do it faster. As an example, he cited the city of Orihiv in the Zaporizhzhia region, 10% of whose population remained on the ground and these people need help. They need food, hygiene products, and clothes.»
During the meeting, they also talked about the importance of rebuilding and restoring Ukraine.
«I focused attention on the fact that the process of rebuilding and recovery should be started already, without waiting for victory. Business needs special support, because it is the basis of the domestic economy,» said Petro Shot.
The National Interest Advocacy Network «ANTS» is grateful to Ryan Lane, director of Samaritans Purse Ukraine, who introduced Peter to the US Secretary of State. It was a great opportunity to share our work and raise awareness about the situation in Ukraine. We hope that this meeting will lead to greater support for Ukraine from the United States. Our volunteers do their best to help those in need, but they cannot do it alone. We need the support of the international community to win the russian war against Ukraine.