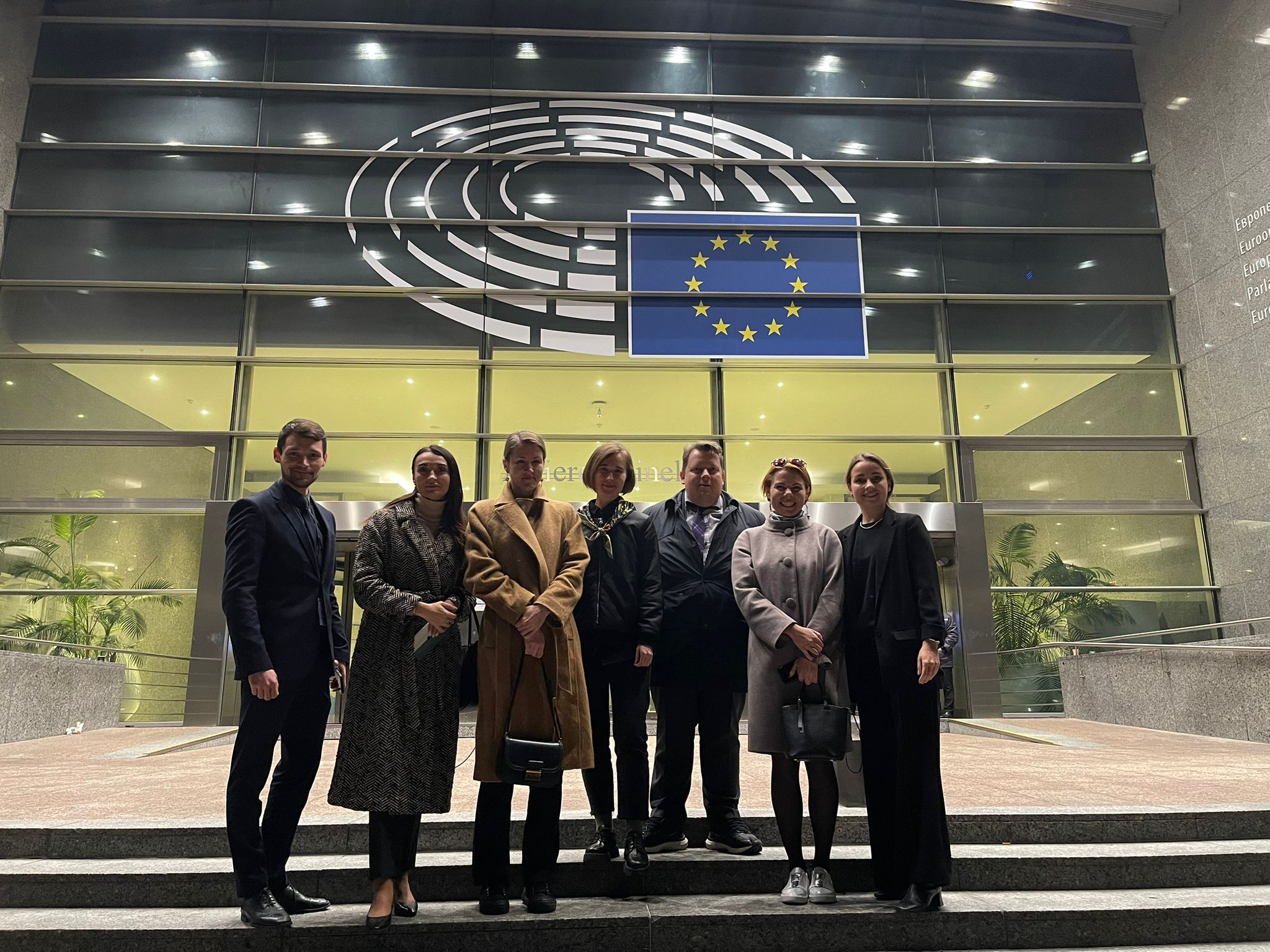 Iuliia Vusenko and Nataliya Fedorovych, members of the National Interests Advocacy Network "ANTS", took part in a three-day advocacy trip to Brussels.
"They discussed human rights, which are constantly violated by the occupiers. They also emphasized the importance of expediting generator supplies to Ukraine. After all, nearly 50% of energy infrastructure facilities were damaged as a result of Russian army missile attacks, so everything must be done to help Ukrainians survive the winter in comfort. We talked about how to help Ukraine's Armed Forces and internally displaced people who had to flee their homes because of the war," – Iuliia Vusenko says.
The "ANTS" participant emphasized the importance of clear coordination and readiness to provide information on time, as well as being ready for partnership at the level of public organizations, local self-government, and the government.
"At every meeting, they talked about how we saw russian crimes in many cities, how the European Parliament should pass a resolution calling for a special tribunal, and how russia is a terrorist country!" They assured us that they are currently working on a document to recognize russia as a terrorist state and that it will be adopted in the coming days, adding that the issue of Ukraine is always on the table. Furthermore, resolutions should be passed regarding the confiscation of Russian assets and their transfer to the reconstruction of Ukraine". Iuliia Vusenko emphasized the importance of developing and implementing a real mechanism for gaining access to russian assets. – We also stressed that the sanctions are effective and should be strengthened. For example, sanctioning every russian party that campaigned for putin, not just the leadership, but everyone in this party! We must learn how to effectively respond to their propaganda; only when people begin to feel it will there be results".
It is worth noting that the approval of €18 billion in financial assistance for Ukraine is expected on December 6, with a unanimous vote, because, as we were assured, this is an investment in the common future and security.
"We appreciate our partners' assistance and support. After all, there is a lot of aid, but it is insufficient because Russia destroys dozens of objects every day, which means we must do everything we can to increase it and hasten Ukraine's victory! Because, in the meantime, Ukrainians at home suffer from anxiety and blackouts of electricity and water "- Iuliia Vusenko underscored.