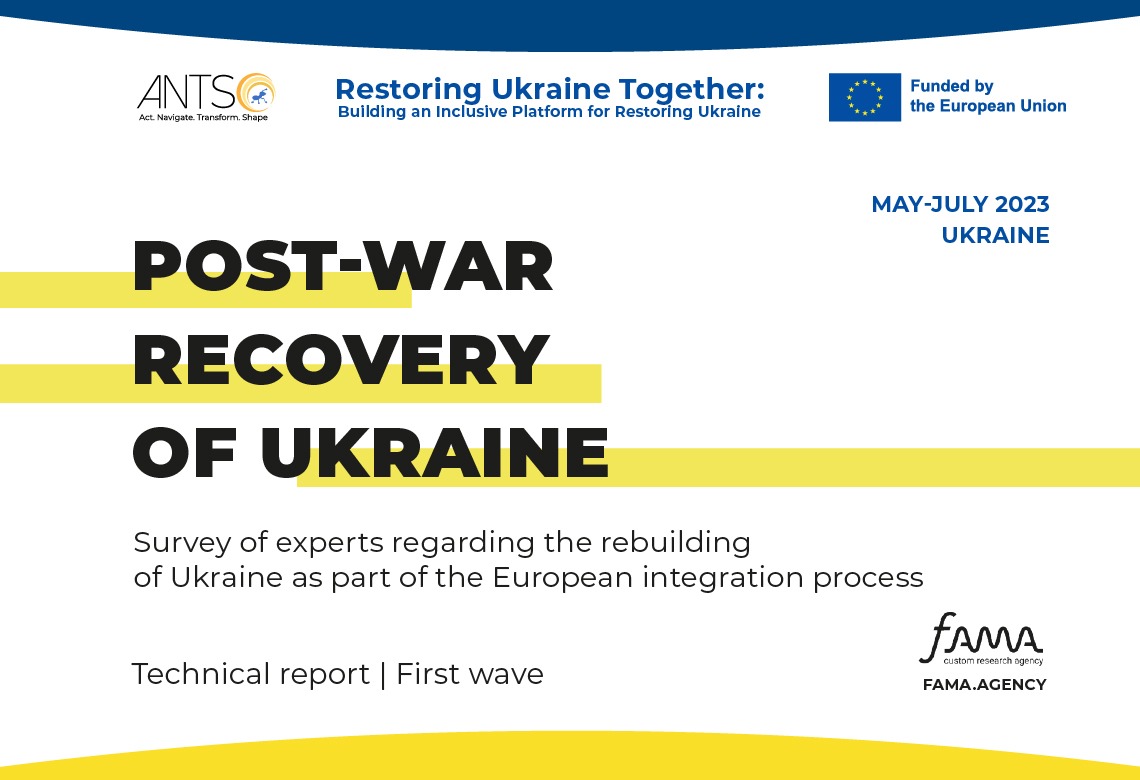 The participants of the expert survey organized by the project "Restoring Ukraine Together" are sure of this.
The purpose of the study was to determine the views and practices of experts in the target areas of rebuilding Ukraine as part of the European integration process.
The first wave of the expert survey lasted from June to July 2023 by push-to-web method. The subjects of the study were experts in three target areas: culture, sea and river transport, and financial monitoring.
The greatest activity during the survey was shown by representatives of the cultural sphere (94% of respondents); representatives of two other spheres showed much less interest in participating in the project but showed a higher level of awareness of the studied issues.
A significant part of the respondents agrees that Ukraine's recovery plans in the areas where they work comply with the legislation and practices of the European Union and should be developed in accordance with them. At the same time, only 19% of the surveyed experts are involved in its development or implementation. A quarter of respondents are aware of the plans, but do not participate in its implementation. Among those who are not involved in the development or implementation of plans for the restoration of Ukraine, 42% of respondents believe that there is a need to involve them in the development. But 23% do not see such a need.
Most often, information about Ukraine's recovery plans is received at work (29%), in social networks (28%), from official sources of state authorities (21%), and in Ukrainian media (21%). But experts practically do not use radio, print media, or foreign media.
The research was conducted by Fama Research Agency for the project "Restoring Ukraine Together," implemented by the National Interests Advocacy Network "ANTS" with the financial support of the European Union.
The second wave of the survey will take place in October-November this year.
 Please follow the link for the report's full text (in Ukrainian).