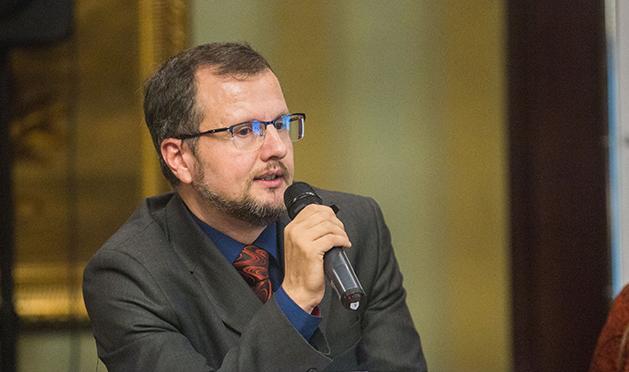 Ukraine was unable to fully capitalize on the current forum in order to titillate the interest of foreign private business.
Ilya Neskhodovskyi, the head of the National Interests Advocacy Network "ANTS" analytical department, expressed this viewpoint in a comment to Ukrinform.
"On the one hand, it is correct and important that we discussed in Davos the need for military support for the country, the conflict between democratic and authoritarian systems, and our role in this process. However, with the exception of those organized by the Ukrainian side, the participants in the main panels did not discuss economic issues directly related to Ukraine. Instead, the country could reap certain benefits if it talked more about our vision of its place in the global economy. We did not discuss food security from the standpoint of: if the world cares about fighting hunger, then investments in the Ukrainian agricultural sector are required. Other messages did not sound either. We did not develop a relevant agenda. Of course, our delegation discussed it in our own Ukrainian House, but few of the real investors were able to hear it. "In the future, such international platforms must be used more effectively,"- noted Ilya Neskhodovskyi.