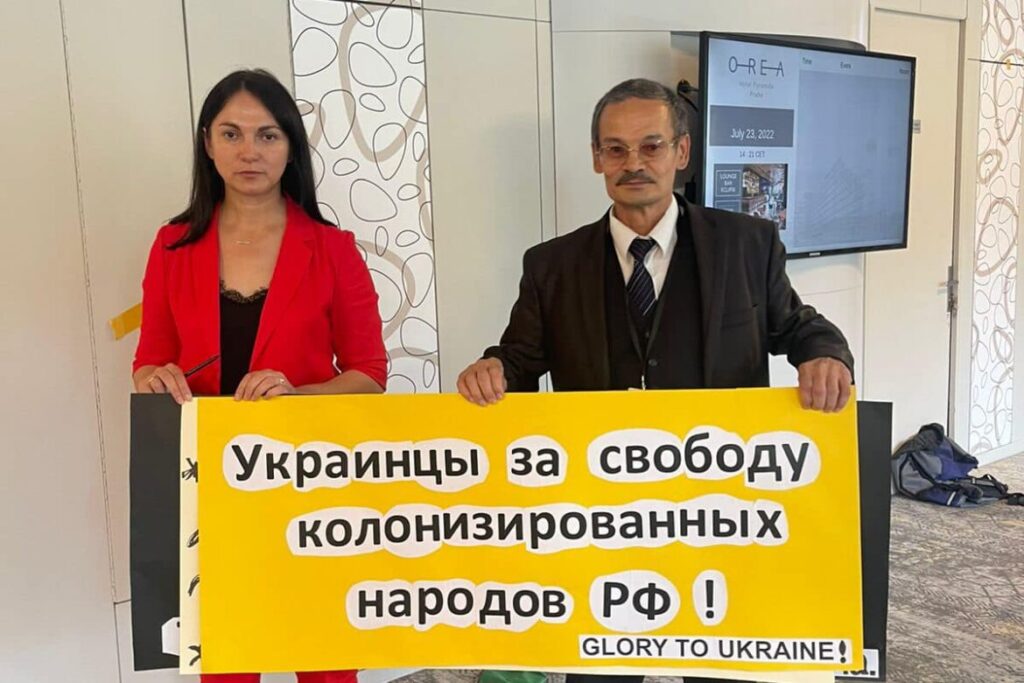 The II Forum of the Free Peoples of Russia is being held in Prague, Czech Republic, and indigenous peoples have announced the start of a movement to split the republic from russia.
The murderous war against Ukraine sparked struggles for liberation from the totalitarian dictatorship among the indigenous peoples of the russian federation.
Hanna Hopko, the leader of the National Interests Advocacy Network "ANTS", announced this over the air of the "Edyny Novyni" marathon.
"In Czech Prague, the II Forum of the Free Peoples of Russia is being held, which brings together delegates from the republics as well as indigenous peoples – Tatarstan, Bashkortostan, Udmurtia, Yakutia, Ichkeria, Kalmykia, and others." These are the representatives who regard Ukraine's victory as a chance to free themselves from the dictates of russia's tyrannical rule. They recently united under the platform of free peoples and recently appealed to Joe Biden, the president of the United States, as part of the week of enslaved peoples, and asked for assistance in defending the right to self-determination on russian federation land.
The meeting gives an opportunity to bring together representatives of indigenous peoples and ensure that they, not just the Russian opposition, whose primary goal is regime change, participate in questions of decolonization and territorial arrangement in the post-russian space.
"The most crucial issue for Ukraine is the aggressor state's de-imperialization, which must go via the international tribunal and pay all reparations. Living close to the aggressor state for millennia has taught us that the only way out is decolonization and de-imperialization. Our ambassadors must indicate to the West that they do not fear the instability and unpredictability that would result when irreversible processes begin on russian federation territory."
According to Hanna Hopko, the responsibility of Ukraine, Poland, Lithuania, and the Czech Republic, which presently preside over the EU, is to support and be prepared for various future scenarios.
"In this situation, Ukraine should take a constructive stance and lead the de-imperialization and decolonization of the russian federation. The horrific war against Ukraine only fueled the totalitarian regime's liberation movements. Our goal is to coordinate these activities and assist indigenous peoples' leaders in exile in ensuring that their voices are heard and that the West is not scared of Russia's defeat "she emphasized.