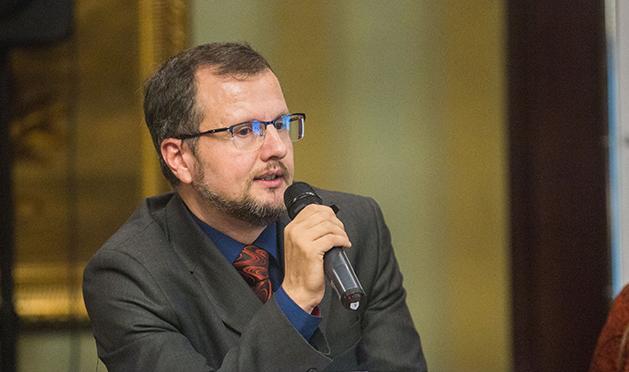 When compared to previous packages, in which sanctions against oil and related products were the most painful for the economy and the budget, the 10th package of sanctions against the aggressor country cannot be called a breakthrough, but it is aimed at plugging the gaps through which russia tries to circumvent the sanctions that are already in place.
Ilya Neskhodovskyi, the head of the National Interests Advocacy Network "ANTS" analytical department, stated this on the FREEDOM TV channel's live broadcast.
"The results of the embargo and price limits on oil can be recognized while assessing the outcomes of the implementation of the russian budget for January 2023, namely the catastrophic fall in income from the oil and gas sector by 44%. In general, budget income fell by 35% in January, and since budget expenditures, primarily for the war, soared by over 60%, russia must either draw extra revenues or lower spending funding. In particular, business taxes are already being hiked in russia, and "voluntary" contributions to the state budget are being discussed to fix the issue. And such Kremlin actions will have an additional negative effect, namely, they will encourage russian businesses to conceal their earnings and not generate foreign exchange earnings in the volumes that were previously generated in order to avoid paying money to the state," – explains Ilya Neskhodovsky.
According to the expert, the new 10th package can be characterized as "tighten the screws".
"The tenth package is more of a nut tightening than a major blow to the russian economy. This includes, for example, the list of sanctioned firms and the imposition of secondary sanctions on non-russian companies that aid in the circumvention of restrictions. This is not a new blow to the russian federation's economy, but rather the overlapping of strategies and loopholes devised by russian businesses to avoid the sanctions imposed in earlier packages."
The head of the National Interests Advocacy Network "ANTS" analytical department also outlined which other areas of the russian economy should face sanctions.
Ilya Neskhodovskyi further underlined that many European corporations have yet to leave the Russian market.
"They are still employed there, filling the void created by those who have departed. This is absurd. Such corporations must be restricted and labeled as sponsors of war, terrorism, and murder."
More in the video: