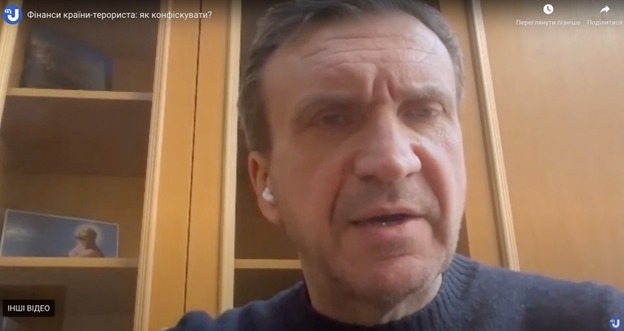 The russian federation, which is waging a war of aggression against our country, must pay for the damage caused to Ukraine. It is easiest and most correct to do this is from state assets.
This was emphasized by Pavlo Sheremeta, Board Member of Transparency International Ukraine, Minister of Economic Development and Trade of Ukraine (2014), founder of Kyiv Mohyla Business School (KMBS) and UCU School of Management, during a panel discussion "Finances of a terrorist country: how to confiscate?" at the Ukraine-Uninform Media Centre.
"There is no doubt that russia has to pay. I think the point is that the easiest and most correct way to do this is from state assets. The ones that are frozen in the reserves of the russian central bank," said Pavlo Sheremeta.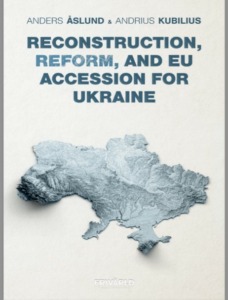 To substantiate this statement, Sheremeta cited the research and arguments made by Anders Aslund and Andrius Kubilius in their book "Recontraction, Reform, and EU Accession for Ukraine".[1]. In the fourth chapter, "russia Must Pay War Reparations," the authors reject the idea that worrying about the dollar or the euro can slow down global development. We should be more concerned about the barbarism that Ukraine is already experiencing, because it is a greater risk "than the risk that the dollar and the euro are currently facing".
The European Union should adopt the necessary relevant legislation on state sponsorship of terrorism. Some legislation was developed and it should be used to publicly declare russia a state sponsor of terrorism. The challenges that Ukraine is going through are even more than terrorism.
This will be the first step towards depriving russian state assets of international legal immunity and, accordingly, will allow for the confiscation of russian assets frozen by the state. And, accordingly, to appoint an international tribunal.
Pavlo Sheremeta summed up his speech by saying: "So, there are legal grounds, there are arguments, there is a way: so what's left to do".
20230428_Ukrinform_Russia_will_pay_for_aggression_against_Ukraine (2)
The ANTS project "russian Assets as a Source of Recovery of the Ukrainian Economy" is implemented in cooperation with the National Democratic Institute (NDI) with the financial support of the National Endowment for Democracy (NED)