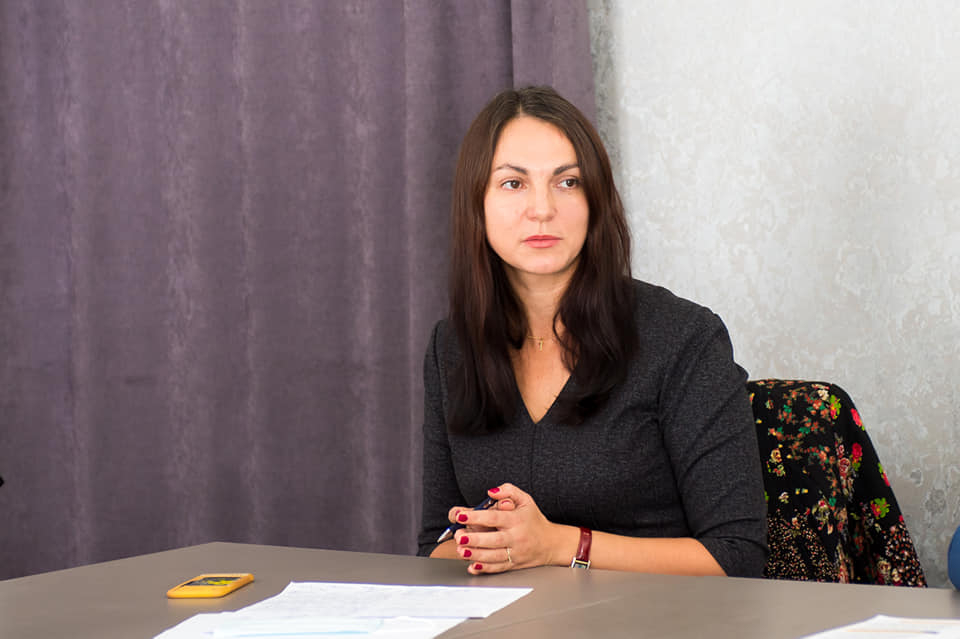 The important today is an united vision of Ukrainian success in the West, as well as a clear plan for speeding it.
This was emphasized by Hanna Hopko, co-founder of the International Center for Ukrainian Victory and head of the National Interests Advocacy Network "ANTS", at the press briefing "Challenges for Ukraine Abroad: How the US, EU, and Asia Help Ukraine and What Hurts It," organized by the International Center for Ukrainian Victory.
"It is critical that there are no discussions like the formation of the "tank coalition" at all formats: G-7, Ramstein. This game of ping-pong over who gets the tanks first is unacceptably risky in terms of losing our best men on the battlefield. There must be a shared understanding of the Ukrainian victory across the government and civic society, not just in Ukraine. The collective West must also have an unified vision of Ukrainian success and a clear plan for speeding it," – Hanna Hopko stated.
That is why one of Ukraine's 2023 goals is to persuade the West that victory cannot be postponed until 2024.
"This is significant even in terms of food security. We are now preparing for sowing, and farmers are already forecasting a 40% decrease in sowing. What does it all mean? Africa has millions of hungry people. That is why we are now attempting to persuade why we require these F-16s so urgently. We will keep advocating. The main point for us is that delaying victory in the tenth year of the war is harmful for the entire world: it is a matter of global food security, energy, and the rise of authoritarianism. The sooner we win, the less probable it is that new wars would break out".
During her speech, the leader of "ANTS" claimed that the war between global democracies and authoritarian regimes is for access to essential minerals, because all future businesses will require resources.
"What is the root of the current war between global democracies and authoritarian regimes? In order to gain access to vital minerals. All future industries will demand resources. Ukraine has 20 essential minerals out of 30. As a result, following the liberation of its own lands, Ukraine will be more than just a raw material giver or an appendage. And when we talk about the recovery plan, we don't just mean the reconstruction of structures and buildings, but also the recovery of entire institutions".
The co-founder of the International Center for Ukrainian Victory discussed her advocacy experience in Taiwan, South Korea, and Japan, emphasizing why it is important to cooperate with democracies and what we are losing by ignoring these countries.
"Ukraine should strengthen its ties with Japan, South Korea, and Taiwan, taking into consideration advanced technology, financial resources, and military-industrial capabilities. In particular, beginning in 2023, Japan will preside over the G7 and serve as a non-permanent member of the UN Security Council for two years. South Korea and Taiwan, as Asian bastions of Western civilization, can provide Ukraine with cutting-edge technologies and resources for the restoration and reconstruction of devastated cities and industries," – Hanna Hopko explained – We began 2023 by making strategic visits. For example, Japan, which currently chairs the G-7. We visited Hiroshima, where the G-7 summit would be held, as part of their advocacy trip. Hiroshima is a tremendously symbolic city, and not just because Japan's Prime Minister is from there. Because an atomic bomb was dropped on this city for the first time in history in 1945, it is important to bring up the topic of global nuclear security during Japan's presidency of the G-7. In fact, the Japanese government is well aware of the geopolitical significance of Ukraine's victory. And we didn't need convincing why we needed a full-fledged victory with the restoration of the imternational recognised 1991 borders".
Hanna Hopko emphasized the significance of not just restoring Ukraine's territorial integrity and sovereignty, but also de-imperializing the enemy.
"A very strategic document developed by the Ukrainian community regarding russia's de-imperialization will be presented at the Munich Security Conference. This is one of our center's collaborative products, which involves professionals from many organizations".
It should be emphasized that, from the start of the full-scale invasion, all ICUV professionals have worked to garner worldwide support for Ukraine in the following areas:
military assistance;
establishing a special tribunal to punish russia for war crimes;
combating nuclear terrorism and preserving Ukraine's energy infrastructure;
russian assets are being confiscated;
sanctions against russia are being strengthened;
Ukraine's European integration is being accelerated.