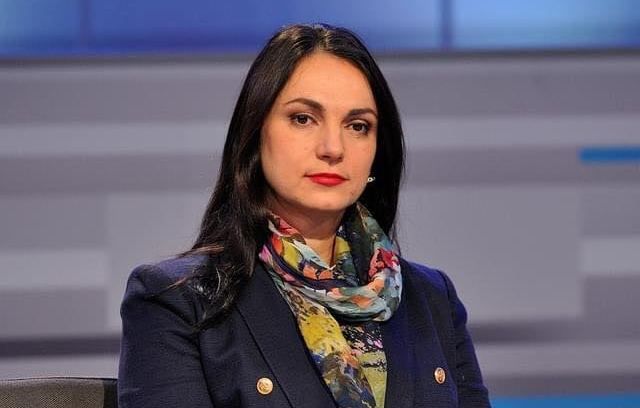 The visit of the Prime Minister of Japan, Fumio Kishida to Ukraine is an additional message that the geopolitical significance of the Ukrainian victory is becoming even more aware.
This was emphasized by the head of the Network for the National Interests Advocacy Network "ANTS" Hanna Hopko on the air of "Channel 5".
"This visit was planned because back in January, when Fumio Kishida toured the Seven countries, there was talk about his arrival, but now it is even more appropriate, in my opinion," says Hanna Hopko.
The Prime Minister of Japan made an unannounced visit to Ukraine to meet with President Volodymyr Zelensky – the day after Chinese leader Xi Jinping met with Vladimir Putin in Moscow.
"This is important in view of the Beijing-Moscow axis, as well as the fact that Fumio Kishida was recently in India, where the security of the Indo-Pacific region was discussed with Prime Minister Narendra Modi. The program of countering authoritarianism and ensuring peace in the Indo-Pacific region, which the Prime Minister of Japan announced, is just as important for us, because Ukraine's victory over the Russian Federation is a victory over authoritarianism. Therefore, this visit is an additional message that a global coalition to support Ukraine is being formed and the geopolitical significance of our victory is becoming even more aware. I hope this will be multiplied by resources, sanctions, confiscation of Russian assets and isolation of Putin and his supporters."
According to the head of ANTS, Japan is also interested in the restoration of Ukraine and bringing modern technologies here.
"Since the beginning of the full-scale invasion, this country has already allocated 5.5 billion dollars to support Ukraine. And in general, this country has supported the territorial integrity and sovereignty of Ukraine from the very beginning of Russian aggression, – said Hanna Hopko. – When our delegation made an advocacy visit to Japan at the beginning of the year, we talked about the future vision of Ukrainian victory. And one of its symbols will be a high-speed train from Kyiv to Simferopol, which, with stops, will deliver to the final destination in 4 hours. By the way, the same distance – 800 km – from Tokyo to Hiroshima. On all platforms, we emphasize that Crimea is Ukraine and continue to fight, because there are certain voices that question Ukraine's ability to return all territories. There are those who believe that Crimea is a red line and perhaps it is not worth continuing the struggle. Therefore, with this train of victory, in the future, we want to emphasize that only with the complete restoration of integrity and sovereignty will there be a restoration of the world security architecture."
Hanna Hopko also emphasized that Ukraine should use this visit in matters of providing weapons.
"If European partners say that they don't have time to produce, then we need to look for third countries. And here, through Japan's presidency of the G7, provision of financial resources and purchases from third countries, this issue can be resolved."
Watch the full version of the conversation in the video: