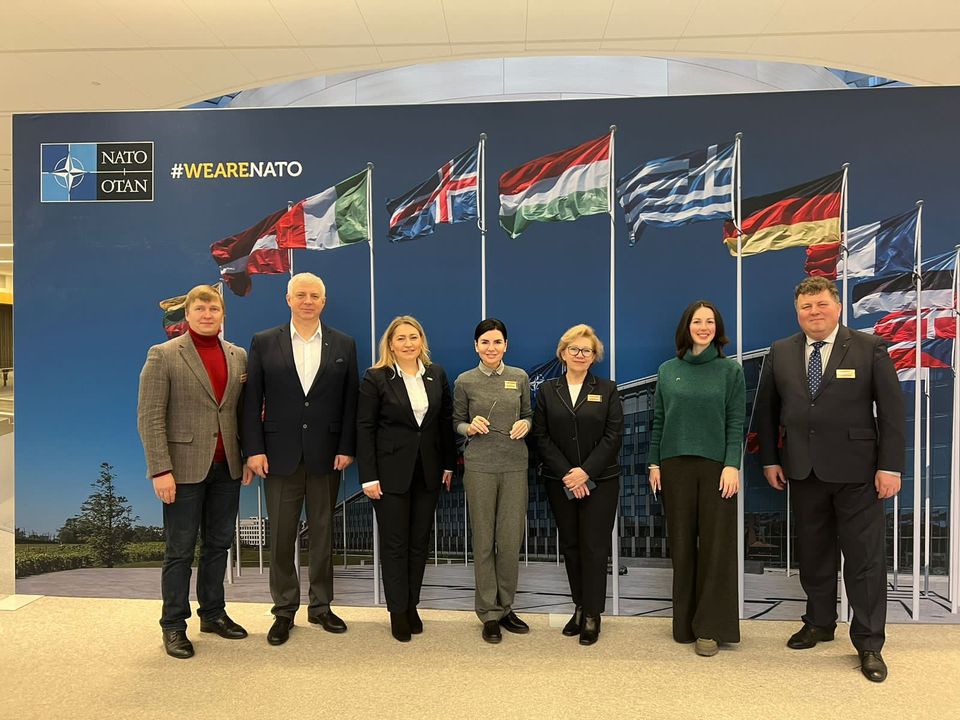 Oksana Yurynets, a member of the National Interests Advocacy Network "ANTS", is on a working visit to the NATO headquarters.
The war in Ukraine, energy security, and the role of science in the establishment of peace were among the top priorities discussed by the Ukrainian delegation with representatives from NATO headquarters since November 30.
"Representatives from Ukraine's academic community gathered here to discuss Ukraine's secure future and the role of youth in it. On the educational front, representatives from five Ukrainian universities and civil society met at NATO headquarters. It took place within the framework of Ukraine-NATO cooperation and aims to strengthen assistance to universities that, despite the war and damage, continue to provide educational and scientific services. Even in the event of a blackout, " – Oksana Yurynets says.
In addition, a meeting was held in the NATO Parliamentary Assembly with NATO Parliamentary Assembly Secretary General Ruksanda Popa, during which they agreed on future cooperation and the new NATO Parliamentary Assembly Youth Model.
"Such gatherings demonstrate Ukraine's dedication to and support for NATO. Ukraine's accession to the Alliance is one of the ANTS Network's top priorities, and we are confident that it is only a matter of time and hard work. That is why we must engage in dialogue with NATO representatives, discuss Ukraine's needs, and emphasize that a quick victory in the war is beneficial to everyone. We need weapons and financial support to accelerate the process, "according to the ANTS member.