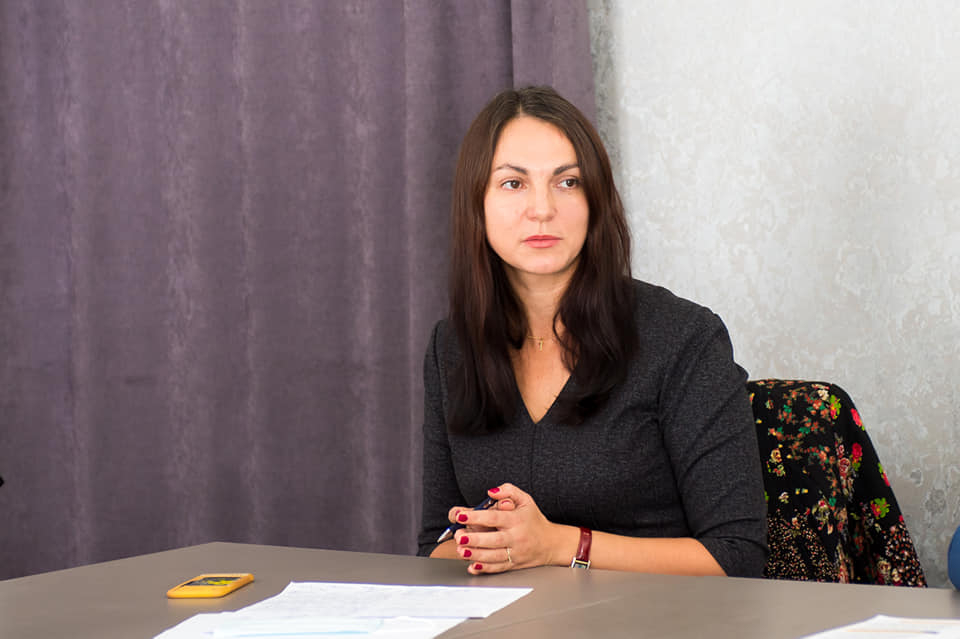 It is important to keep public pressure on Germany until a decision on the transfer of tanks to Ukraine is reached.
In an interview with Channel 5, Hanna Hopko, the head of the National Interests Advocacy Network "ANTS" and co-founder of the International Center for Ukrainian Victory, stated this.
"The 13 European countries that own Leopard tanks have already stated that they are ready to hand over the tanks and are only awaiting Germany's approval. On the one hand, we require public pressure, ongoing advocacy, and communication with Scholz's team and with him personally. It is critical that both the Ukrainian president and the Klitschko brothers, who are quite influential in German public opinion, participate. That is, it was necessary to maintain pressure on Germany until a decision on the transfer of tanks to Ukraine was reached. In addition, there should be preparation and training," – Hopko stated.
The "ANTS" leader stated that during the most recent "Ramstein" format meeting, an aid package was approved, which includes many important elements for Ukraine, such as self-propelled artillery installations, etc.
"But this is insufficient because the key issue for Ukraine is the coalition's unity and consolidated position, not the ping-pong that we have been witnessing for several months. It is critical that both the United States and Germany make this decision so that we do not have thoughts like: "Isn't the fact that we can't get the weapons we need in large enough quantities a way of draining Ukraine? We don't need weapons to strengthen our negotiating position or to keep the front stable. We require it in order to conduct counter-offensive operations and liberate territories. Stabilization of the front is critical, but when the enemy plans to mobilize about a million people in March and prepares another offensive, it is clear that the aid available is insufficient".
Hopko says that delaying the supply of critical offensive weapons for Ukraine means dooming it to further bloodshed.
"Because this is a continuation of both russia's and Ukraine's exhaustion, as well as turning a blind eye while we are bleeding while waiting for weapons. The President of Ukraine stated unequivocally that there are insufficient weapons and that our armed forces are already depleting their ammunition and ammunition stocks. As a result, we anticipate that more and faster weapons will be developed," – Hanna Hopko was forceful.
According to the expert, all of our state institutions must prepare measures before the tenth anniversary of russia's armed aggression against Ukraine.
She emphasized: "Because I am hearing from European colleagues, particularly after the adoption of the resolution on the tribunal, that mass events are being planned for the first anniversary of the invasion. I believe it would be absolutely correct to plan events ahead of the tenth anniversary of russia's armed aggression against Ukraine, which began in 2014. The countdown must begin precisely with the annexation of Crimea. Why? Because we will seek a tribunal in international courts, it is critical that we document the year 2014".
Also, the head of "ANTS" stated that she wants to know what CIA Director William Burns brought to Kyiv and what his closed data was about.
"I sincerely hope that various scenarios of russia's offensive and how to repel them were discussed. And the topic of the conversation was not peace treaties. Because I am concerned by some statements, particularly those made by General Milli, about the front's stabilization and the uncertainty of whether we will be able to retake all of the territories, and that all wars end with negotiations. Because we want negotiations to begin only after the russian federation has been completely defeated, which includes the withdrawal of all troops from Ukraine's entire territory, including Crimea".
Hanna Hopko emphasized that Ukraine should explain to the West why russia's defeat is crucial to weakening China.
"Because, in addition to the fact that russia will suffer losses and be on the verge of defeat, one of the major concerns is the use of nuclear weapons. This fear, by the way, is one of the main reasons for delaying the decision to supply Leopard's tanks in Germany. However, there is a second reason – geopolitical and geoeconomic: russia's weakness will lead to China's strengthening. Although the Ukrainian side should explain why the collapse of the USSR was a success rather than a geopolitical disaster, and why Russia's defeat will also be a success for the West as a whole".