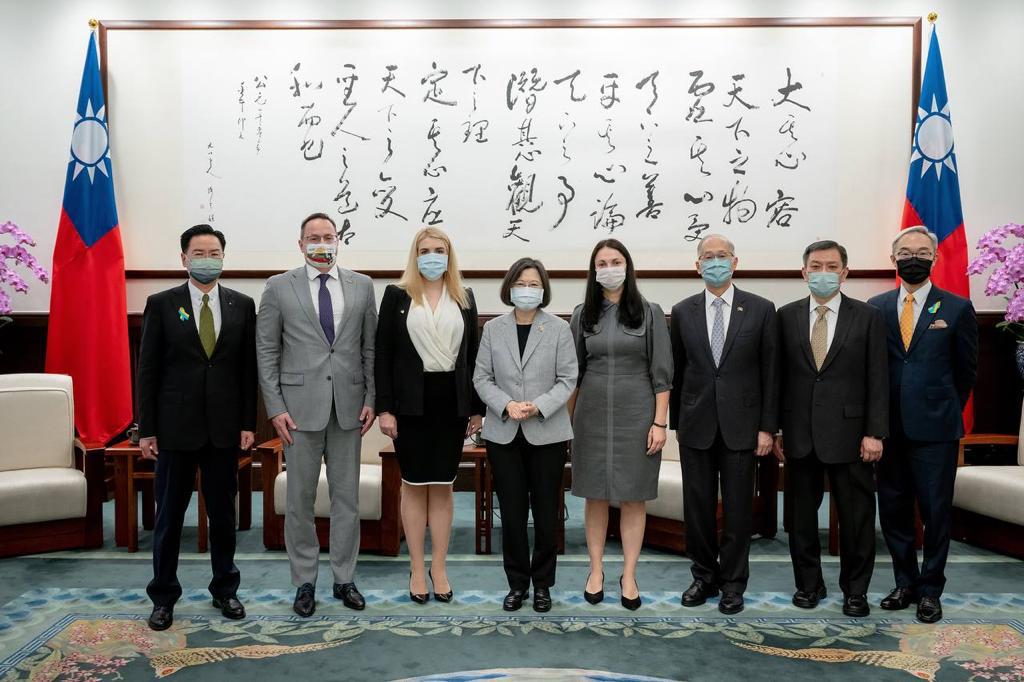 Taiwan's Foreign Minister, Joseph Wu, announced an increase in financial aid to Ukraine.
Hanna Hopko, the head of the National Interests Advocacy Network "ANTS", who is currently in Taipei, told Channel 5 about it.
"An additional $57 million for Ukrainian communities. In addition, they announced a new scholarship program to assist more Ukrainian students in studying in Taiwan". Hanna Hopko explained that it was also about student exchange.
The leader of "ANTS" also emphasized Taiwan's advanced technology and powerful air defense systems.
"We understand how strategically Taiwan has high technology when US President Joe Biden says they are ready to defend Taiwan. They produce semiconductors and have their own air defense and missile systems. I would like our government, which has always been China-focused, to look for future partners who are both valuable to us and can economically strengthen Ukraine, because they have the innovations and technologies needed to win the war and become a leader in the production of weapons, sensitive technologies, and so on. Taiwan has already assisted Ukrainian cities such as Kharkiv, Bucha, and Kyiv."
This country's government has imposed sanctions on russian companies in order to prevent them from accessing the chips.
"There were a lot of meetings. Consider that their parliaments have 113 members, 40 of whom are members of the inter-factional friendship group "Ukraine-Taiwan." Their children participate in various campaigns and support activities, and they all collect aid for our country. They are constantly working to assist Ukraine in winning the war. Not only because our victory is their victory, but also because it ensures that China will draw certain conclusions for itself and will not act as russia did against Ukraine. Taiwan, in spirit, is similar to us. They stand for liberty, equality, and democracy. They immediately begin preparing for possible attacks. They recognize that the risk of a Chinese attack is very high. That is why they are interested in our experience in territorial defense, disinformation countermeasures, tactical medical aid, and so on."