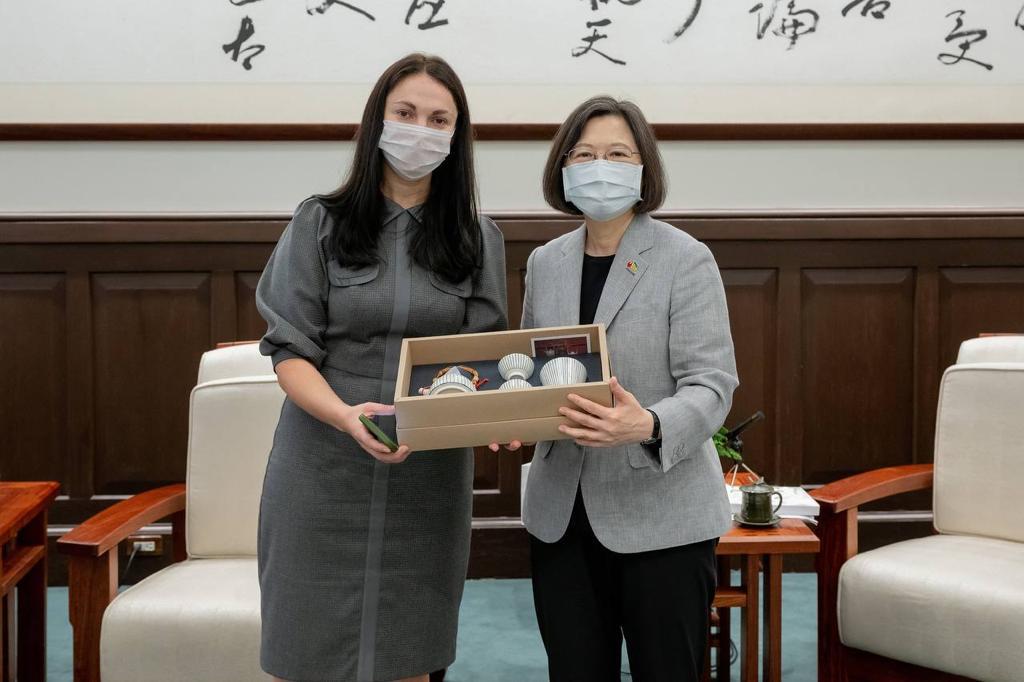 Taiwan recognizes that Ukrainian victory runs counter to Chinese expansionism.
Hanna Hopko, head of the Network for the National Interests Advocacy Network "ANTS", emphasized this after a meeting with the President of Taiwan, Tsai Ing-wen.
"Taiwan clearly understands that Ukraine's victory is a countermeasure to Chinese expansionism and, in fact, a reduction of threats, which are quite high here, especially after Xi Jinping's power was strengthened. They discuss not only the threat of an attack on Taiwan, but also China's efforts for global dominance and expansion on various continents. As a result, Ukraine is at the top of the agenda at the World Movement for Democracy's international global conference. Everyone recognizes the geopolitical importance of our victory. The victory of Ukraine is essential on a global scale. And it is critical for us to understand who are Ukraine's true friends during the war, and who, like China in particular, has been on Russia's side since the beginning of the full-scale invasion…" – Hanna Hopko.
The leader of "ANTS" also emphasized that the president of Taiwan confirmed the increase in financial aid to Ukraine.
" Deputy Kira Rudyk and I have just returned from the presidential palace, where we met with Taiwan's president, who confirmed that Taiwan will increase financial aid to Ukraine. This is an additional 56 million dollars announced. Furthermore, the Task Force office in Warsaw will assist not only Ukrainians who have been forced to flee their homes, but will also implement educational and infrastructure projects. We also talked about generators. In Taiwan, they will consider how to expedite aid so that Ukrainians can survive the winter. Because this is the kind of practical assistance that has already been felt in Bucha, Kharkiv, and Kyiv".
Hanna Hopko highlighted that the Ukrainian delegation's task is to establish bilateral relations.
"Our actual task here is to build bilateral relations, to build relations through our friends Lithuanians, Czechs, Poles, and to look for different formats, including joint production of drones."
The leader of "ANTS" thanked Taiwan's government for its active support of Ukraine since the beginning of the full-scale invasion. It is worth noting that Taiwan imposed sanctions on russian companies in order to prevent their military industry from gaining access to advanced technologies.