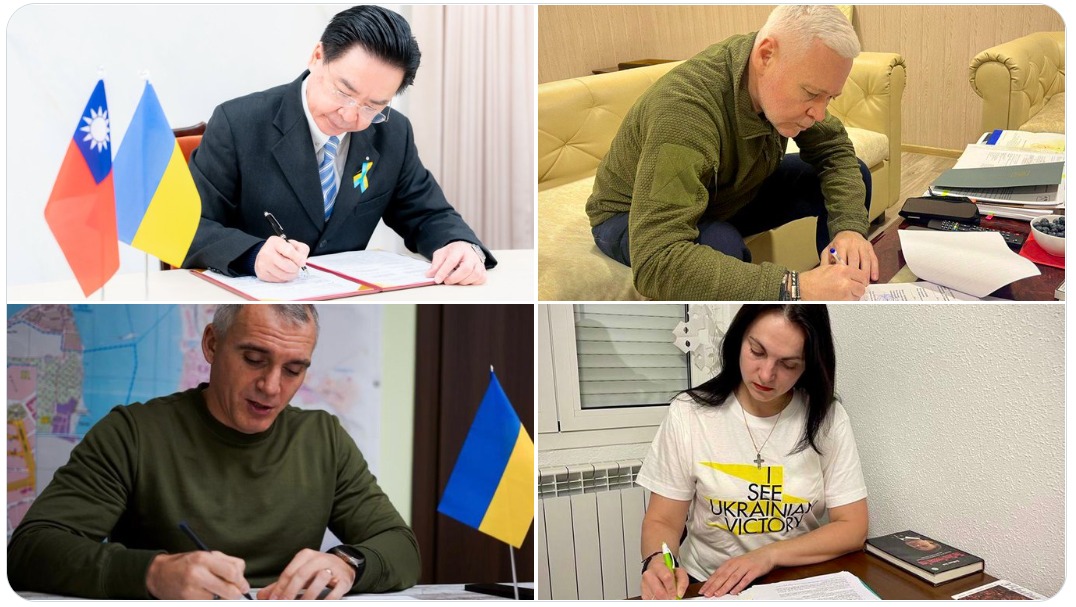 Taiwanese authorities provided financial aid in the amount of one million dollars to the Mykolayiv and Kherson regions.
Hanna Hopko, the head of the National Interests Advocacy Network "ANTS", reported this.
"The "ANTS" in collaboration with Taiwan's Ministry of Foreign Affairs, will assist residents of Mykolaiv Oblast and Kherson Oblast in resolving local issues, allowing them to survive the winter. The mayors of Mykolaiv and Kherson signed the corresponding Memorandum of Cooperation. One million dollars has been set aside for these two regions' needs. The "ANTS" team expresses gratitude to the Taiwanese government for its assistance to our state and communities," – Hanna Hopko highlighted.
We will remind that the head of "ANTS" visited Taiwan in October 2022.
"As a co-founder of ICUV – the International Center for Ukrainian Victory, she visited Taiwan for the first time at the end of October to participate in the 11th Global Assembly of the World Movement for Democracy, which gathered more than 200 representatives from more than 70 countries to spread democratic values and exchange ideas about the fight against authoritarian regimes. As a result of the assembly's fruitful negotiations, Taiwan allocated a new package of financial assistance, as well as a general strengthening of new partnership relations between the Republic of China and Ukraine. In addition to monetary assistance, the Ukrainian side discussed the prospects for future democratic, particularly digital, reforms, as well as our peoples' shared experience in opposing the authoritarian regimes of the aggressor countries," – she underlined.
Read more about the October visit to Taiwan at the link: https://censor.net/ru/b3383808