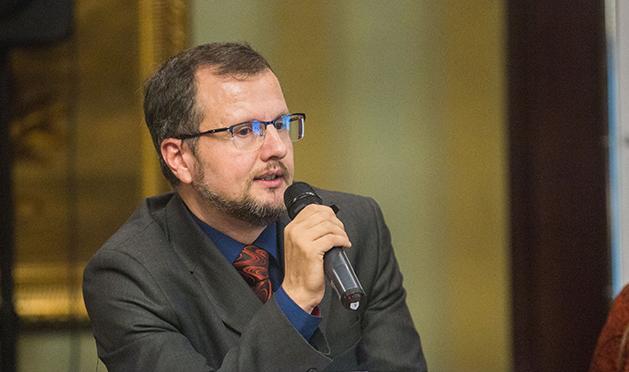 The russian budget's oil revenues have already dropped by 25%, and this is only the beginning.
Ilya Neskhodovskyi, the head of the analytical department of the National Interests Advocacy Network "ANTS" emphasized this.
"The European embargo and price restrictions on russian oil took effect on December 5, but the russian budget's oil revenues fell by 25% as early as December 1. And this is just the beginning, according to Ilya Neskhodovskyi. According to November results, the Russian federal budget received 527.8 billion rubles in mining tax from oil companies, a 24% decrease from the same month a year ago. Export duties on "black gold" fell by nearly 40% last month, to 41.8 billion rubles, compared to 68.5 billion rubles in November 2021. Overall, the budget earned 569.6 billion rubles per month from oil, which is 25% less than the previous year".
The analyst emphasizes that the russian federation's Ministry of Finance set a 24% reduction in oil and gas revenues in the 2023 budget, from 11.666 trillion to 8.939 trillion.
"At the same time, despite the European embargo on limiting oil prices, the agency expects only a 5% reduction in oil production and plans to increase exports from 243 to 250 million tons." At the same time, the Ministry of Finance budgeted an average price of $70, despite a maximum price of $60 agreed upon by the G7, EU countries, and Australia. Furthermore, the price limit will be revised every two months to ensure that it is at least 5% lower than the average market price for russian oil, – according to the expert. – Turkey, which has joined the restrictions and stated that the vessels will not be allowed through unless the first class rhinestone clubs confirm. According to ship brokers, oil traders, and satellite tracking services, about 19 crude oil tankers (and the number is growing) were waiting for permission to pass through the Turkish Straits on Monday, December 5. Ships anchored in the Bosphorus and Dardanelles, which provide the only access to global markets from the Black Sea to the Mediterranean. All of this indicates that the Russian economy, and thus the russian budget, will suffer a catastrophic decline next year".