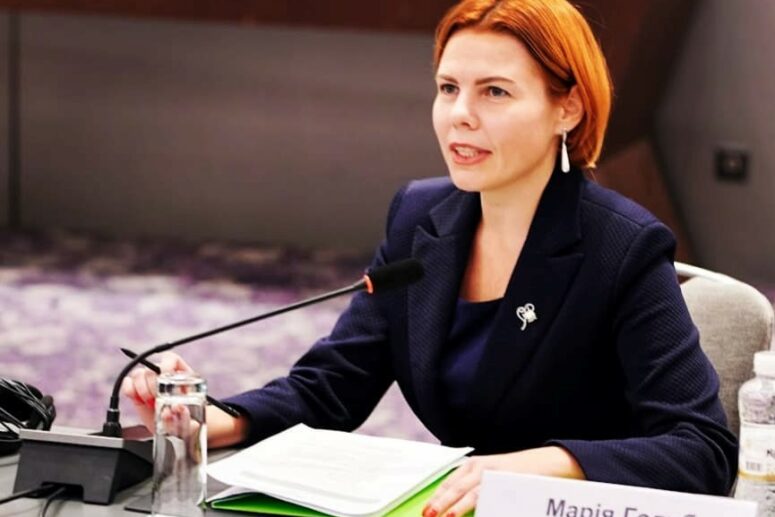 The European Union's ambassadors approved the details of the eighth package of EU sanctions. The official publication date is set for October 6.
"Today, the EU member states' ambassadors reached an agreement on the final proposals that will be submitted to the 8th package of sanctions." Of course, some countries attempted to obstruct or reformat one of the key positions – limiting the price of oil by establishing a maximum price limit. And, if such a stance was expected from Hungary, Malta and Greece responded in kind. But this is not surprising given that they make a lot of money transporting Russian oil, so they had to have tough talks with them as well. It is worth noting that such measures will have a significant negative impact on russia's profits, – said Maria Golub, an expert of the National Interests Advocacy Network "ANTS" on bilateral relations between Ukraine and the EU during the broadcast on Channel 5. – And it is necessary to discuss a change in the EU's sanctions policy, because it should be proactive rather than reactive to the russian federation's escalating actions. It is also worthwhile to impose additional sanctions on countries that seek ways to circumvent the restrictions."
Maria Golub emphasizes the importance of working to keep Russia as far away from technological world processes as possible.
"Restrictions will be imposed on russia's steel industry in the eighth package of sanctions, but they must be cut off from all technological processes and denied access to technologies as much as possible." It would be extremely sensitive for them to prohibit Rosatom from participating in global projects. Unfortunately, the EU is not yet prepared to take such drastic measures". However, she claims that the political will exists to respond more harshly. "We need to have a sufficiently tough dialogue with the European side, because this is not just a Ukrainian war. Actually, the entire civilized world has been at war with the aggressor country, which employs any method: direct armed attack, genocide, nuclear and energy blackmail, and so on".
Russia must be completely isolated from the civilized world.
"It will be interesting to see how russia reacts to new sanctions. Following the proposal to impose a price ceiling on oil, the russian federation reacted with blackmail, stating that it would cease supplying these products to countries that signed the sanctions package. How can we engage this country in dialogue? And I believe the EU is already aware of this. The EU leaders took the position that they should be replaced as suppliers by trustworthy partners.So it will be in everything – russia will be gradually kicked out of all international organizations. They must be isolated from logistics, transportation, economic, and trade processes. Complete isolation is required. This process has already begun and cannot be reversed. To accelerate this process, the Ukrainian side must conduct effective advocacy and communication with decision-making centers in the EU and other partners."
The expert emphasized that there is still a large field to be explored in terms of toughening sanctions and adding additional tools to ensure that russia pays the highest possible price for its armed aggression against Ukraine.