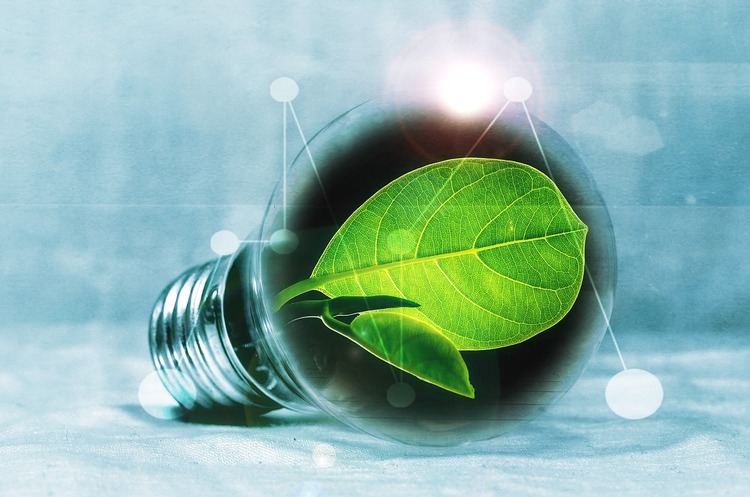 Renewable energy sources can help Ukraine ensure the energy security of communities.
Kostiantyn Krynytskyi, the head of the Energy Department of "Ekodiya", emphasized this during the panel discussion "Protection of critical infrastructure during the future restructuring of the energy industry".
"This is my main message. I represent an environmental non-governmental organization that deals with issues of climate change and energy transition. For years, we advocated the issue that Ukraine can gradually transition to a more decentralized energy system, including one that will be based on renewable energy sources. Now this topic has become a little clearer for people and communities. It's not just about climate change and reducing emissions, it's about energy security in communities. This is especially relevant for critical social infrastructure facilities, such as hospitals, water canals, schools, kindergartens, and so on," Kostiantyn Krynytskyi says.
The expert noted that during meetings with international partners, together with his colleagues, advocates the issue of "green" energy aid.
"We are not against generators, but it is possible to diversify these supplies and provide generators, and solar panels, and inverters, and heat pumps. There is a list of communities that are willing to install solar panels at local hospitals, that are willing to install heat pumps for central heating systems. There is a request. The issue of its implementation, available resources and how quickly it will be done," he emphasized.
Krynytskyi noted that in cooperation with Greenpeace, a dispensary was reconstructed in the Buchansk district.
"The outpatient clinic was damaged when the russians tried to attack Kyiv. Currently, we have installed a hybrid SES with a battery, an accumulator and a heat pump there. Is this a perfect example of rebuilding? Of course not, but this is a demonstrative example of how it is possible to think differently and use such systems as backup power," he emphasized.
However, the expert emphasized that renewable energy sources aren't a panacea.
"It would be very dishonest of me to sit back and say let's install solar panels and it will help our energy system. It does not. But can it help the autonomy of individual buildings? Of course".
He also noted that renewable energy will play a major role.
"…We still have ongoing military operations, russia is attacking and will continue to attack our energy systems. We don't know what we will end up with after our victory, but we need to do preliminary simulations of how we can change our energy system to implement more sustainable solutions and focus on renewable energy sources, how to decentralize it, and what this means for our networks, says the head of Energy Department of "Ekodiya". – Currently, what we are communicating: first, to help with such types of heating as external energy assistance, preparation for the next winter, especially for hospitals and water utilities. At the same time, work on a national recovery plan, develop local recovery strategies, etc."