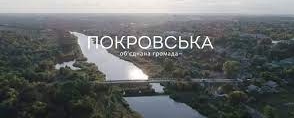 Only when young people return to the community will it grow. As a result, the person, child, young people, and truly progressive development are at the centre of our work.
This was emphasized by Svitlana Spazheva, head of the Pokrovska Territorial Community.
Before the full-scale invasion, the community actively developed, investing in the construction of schools, kindergartens, roads, and the development of honest business. Pokrovska is known for its powerful agriculture due to the abundance of farms and rural lands on its territory. The community invested in the future because it had a strong economic foundation.
Because Pokrovska is located in the Dnipropetrovsk region, the community felt the effects of the war. It is now officially recognized as a community that suffered as a result of russian aggression.
Despite this, residents of Pokrovsk do not give up and are looking for ways to restore their "home."
The Pokrovsk community signed a cooperation memorandum with the team of the National Interests Advocacy Network "ANTS". We are working together to overcome the consequences of the war and believe in Ukraine's victory.
This project "Strengthening Communities For Ukraine's Victory and Revival", "Strengthening Public Trust" USAID/UCBI III is implemented with the support of the United States Agency for International Development (USAID).