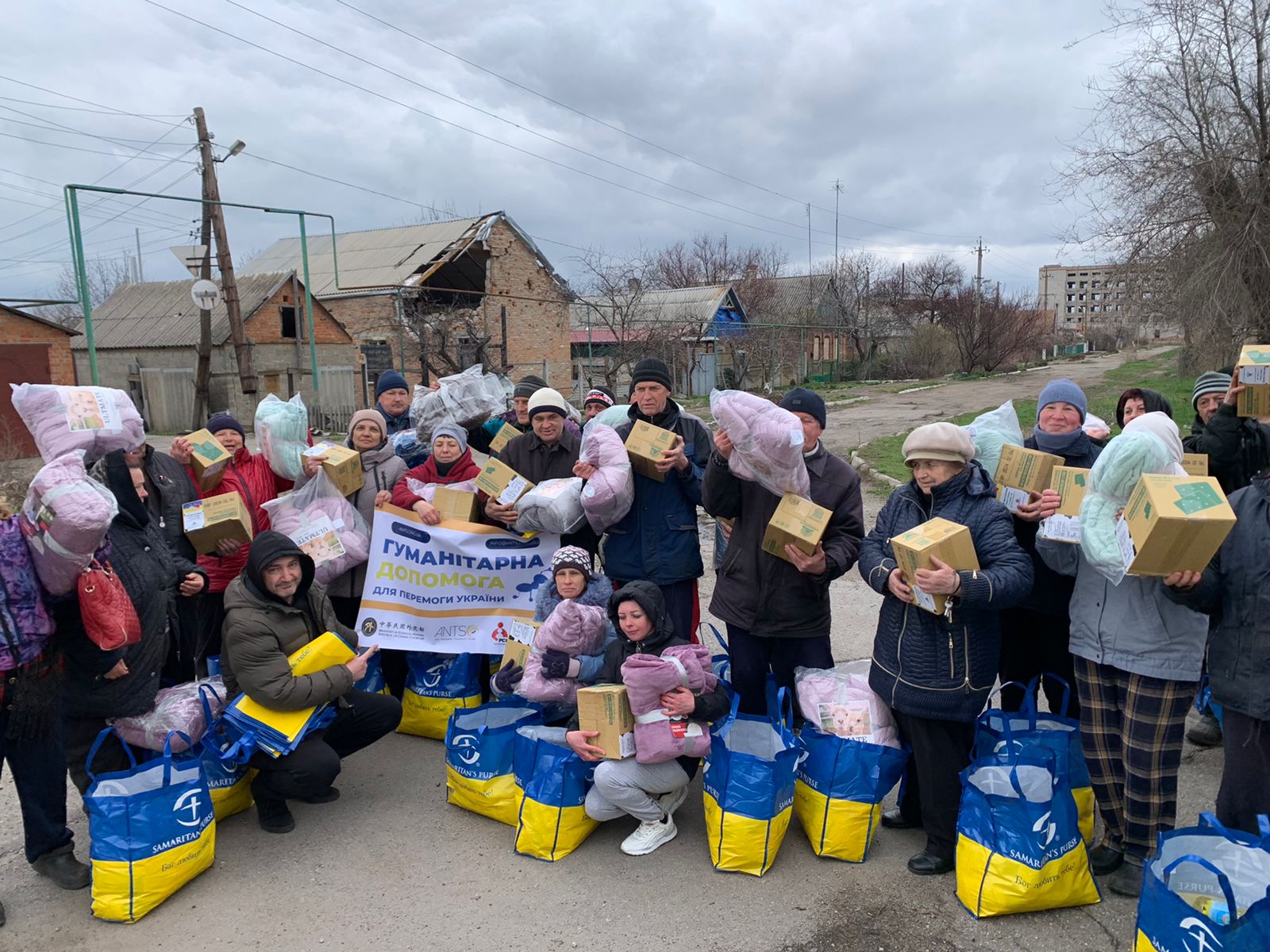 Volunteer, member of the National Interests Advocacy Network «ANTS» Petro Shot delivered humanitarian aid from the 外交部 Ministry of Foreign Affairs, ROC (Taiwan) to Orikhiv, Pologiv District, Zaporizhzhia Region.
«There probably isn't a house left in Orichov that wasn't affected by the war. It is located in the war zone. This unconquered, unoccupied city is constantly bombarded by the russian military. As a result – fires, destroyed houses, lack of communication and, unfortunately, dead civilians,» says the volunteer. – Every humanitarian mission is very important for us, because support and help to Ukrainians is our joint duty in a difficult time for the country.»
Humanitarian aid was provided by the Ministry of Foreign Affairs of the Republic of Taiwan 外交部 Ministry of Foreign Affairs, ROC(Taiwan) at the request of the head of NGO «ANTS» Hanna Hopko and with the assistance of the humanitarian organization Polskie Centrum Pomocy Międzynarodowej (PCPM) and NGO Forest Initiatives and Society ForestCom.
We will remind you that the Ministry of Foreign Affairs of Taiwan 外交部, ROC (Taiwan) sent 100 tons of humanitarian aid to Ukrainian cities. This became possible thanks to the head of the board of the «ANTS» Network Hanna Hopko, who at the end of last year visited Taiwan on an advocacy visit. The result of the meetings was humanitarian aid, which is already going to the cities of Ukraine to those who need it.