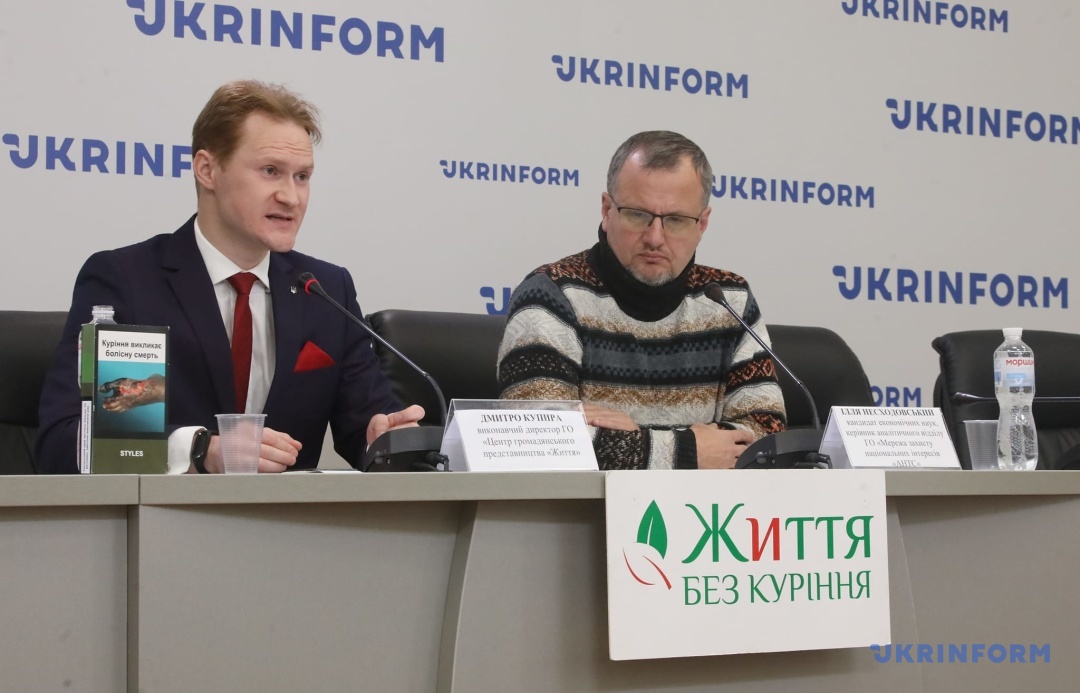 Non-governmental organizations propose a one-time increase in tobacco excise taxes to the level of inflation.
According to Ukrinform, Dmytro Kupyra, executive director of the NGO Center for Civic Representation "Zhyttya", stated this during the briefing.
"In light of Ukraine's current inflation rate of 31%, an additional one-time increase in the excise tax on tobacco products to the level of inflation is appropriate. According to the current excise tax increase plan, the excise tax on tobacco products will increase by 20% each year. Our plan is to raise the total excise duty to the level of inflation in 2023, i.e. 20% of the planned rate plus 10% or 11% to achieve this level of inflation," – Kupyra stated.
According to World Bank experts, an increase in tobacco excise taxes, which raises the price of a pack of cigarettes by 10%, contributes to a 6-8% decrease in tobacco consumption in low- and middle-income countries, including Ukraine.
Based on the State Tax Service of Ukraine, revenue from excise taxes on tobacco products was UAH 1.7 billion higher in the previous six months (May-October 2022) than in the same period in 2021 – UAH 37.5 billion versus UAH 35.8 billion.
"Increasing revenue from tobacco excise taxes is a win-win policy for both citizens' health and the government. Because of the increase in excise taxes, citizens use less harmful tobacco products, and the budget receives additional revenue," – Ilya Neskhodovskyi, head of the analytical department of the National Interests Advocacy Network "ANTS", emphasized this.
According to the State Treasury, the total excise duties of the state budget from excise duties on tobacco products increased by 16% in 2021, reaching UAH 63.5 billion. These revenues are UAH 8.8 billion higher than in 2020 and UAH 1.6 billion higher than the Ministry of Finance of Ukraine's plan.