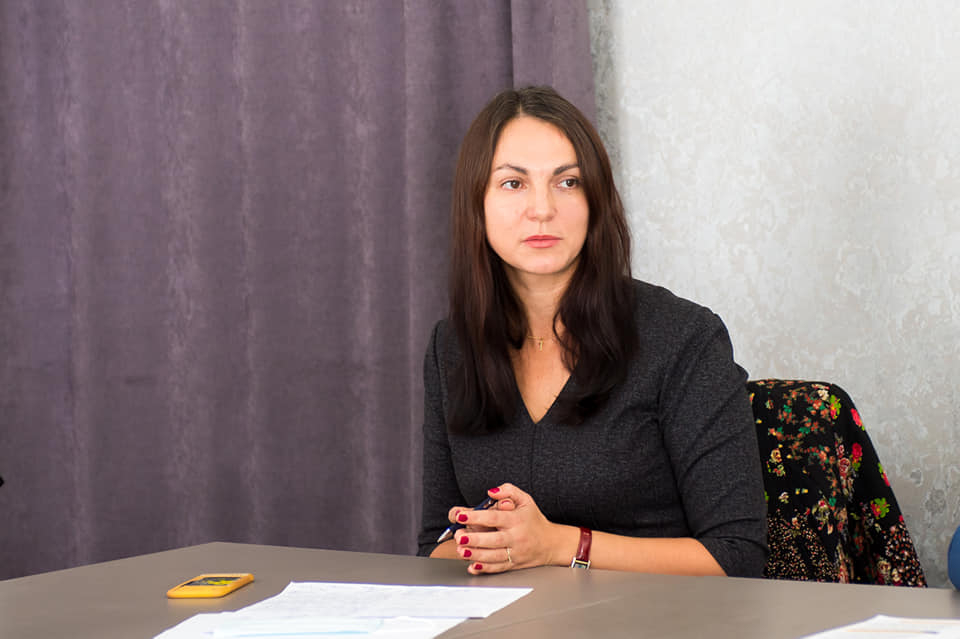 The Armed Forces provided Ukraine with the opportunity and the right to be referred to as a moral authority, the world's spiritual granary. However, more weapons are required to continue counter-offensive operations.
On Channel 5, Hanna Hopko, the head of the National Interests Advocacy Network "ANTS", emphasized this.
"Obviously, if there are no more weapons, the losses will be severe. As a result, our task is to persuade the West that it is sufficient to overburden Russia with Ukrainians. We need the most deserving people to rebuild the state after victory," – Hanna Hopko explains.
The "ANTS" leader emphasized that a new phase of the war had already begun.
"As a result, Zelenskyi's visit to the United States was critical in terms of ensuring that Ukraine and the United States share a common understanding of what Ukrainian victory entails and how to achieve it as soon as possible. Many analysts discussed it, with one comparing this meeting to Golda Meyer's 1973 visit and Winston Churchill's speech 81 years ago. Whatever the historical parallels, the purpose of the visit is the same: to demonstrate to both the President of the United States and Congress in Washington that Ukraine is winning, and that the acceleration of the supply of weapons, which is critical for us to have given the Kremlin's offensive plans, will allow us to do so faster ", – she admits.
Hopko emphasized that the applause that erupted during and after Zelenskyi's speeches should be translated into a faster delivery to the valiant Ukrainian people and Armed Forces.
"Everyone is talking about Patriot systems, but tanks are the most important thing right now. And here, the White House must give Germany permission to provide both Leopard tanks and Marder infantry fighting vehicles. We also require fighter jets. We brought Ukrainian pilots to Washington in June to show Congress that they can quickly master the F-16 and other aircraft. We urgently require fighters to ensure the success of counter-offensive operations to liberate our territories. Let us draw some conclusions: after 9 years of war, the last 10 months have been a true genocide,"  – according to the expert.
Hanna Hopko emphasized that reaching an agreement on weapons, which Ukraine gradually received, was worth a lot of advocacy.
"For this, it was necessary to bring our military girls, former prisoners, and pilots to Washington and convince each time. And now, in the tenth month of the war, we are not talking about progress, but about energy terror, about russia's desire to freeze all Ukrainians. We're talking about new offensives, as well as China and Iran siding with russia. Even the head of the Mossad has stated that they see Iran's military assistance to russia going beyond kamikaze drones and into ballistic missiles. Therefore, in this context, speaking constructively about what Ukraine receives in these 10 months is not enough to make the scenarios that experts talk about impossible".
It is extremely important to instill in the USA a clear vision of what a Ukrainian victory is.
"Except for the russian federation's military defeat, there can be no security guarantees. This requires mobilizing the entire world. And if everyone complains about not having enough money or being tired, let us quickly recognize russia as a state sponsor of terrorism and begin confiscating the Central Bank's money, removing their sovereign immunity. We will demand that russia be designated as a state sponsor of terrorism, because we have no choice but to seize the Central Bank's funds".
Ukrainian victory is important both in the interests of the United States and in the interests of global democracy. And for Ukraine, it is important that the victory was without delays with weapons.
"It should be stated that we thank you for what we have provided, but this is insufficient to stop the genocide. And now, after eight years of political and diplomatic efforts, we are witnessing genocide. It is partly due to our Western partners' naive expectations of Russia, and they now have a moral obligation, particularly those who are strategic partners and guarantors of the Budapest Memorandum, to do everything possible to ensure that Ukraine receives the most critical weapons as soon as possible. Because we predicted the Holodomor back in June, and now what? We're discussing generators. That is, some assistance arrives with such a lag that it allows the enemy to amass more resources".
The leader of the "ANTS" emphasized that the US has the leverage to exert economic pressure on the Russian Federation, depleting its resources, pressuring Iran, and sending clear signals to China, which depends on the US and EU sales markets.
"The time has come for the United States, which claims to be the leader of the free world, to take the reins. One of the tasks at hand now is for everyone to witness Ukraine's victory. It's not just bravery, as Ukraine depletes its resources. It must be admitted that the security guarantees of nuclear disarmament policy did not work when the world's third potential was taken away from Ukraine. And this is now a license to blackmail not only Russia, but all nuclear states ruled by authoritarian regimes. As a result, without Ukraine's victory, there will be no global security architecture. I hope that the agreements that were made behind closed doors were about how to make Crimea a goal that can be achieved in 2023".