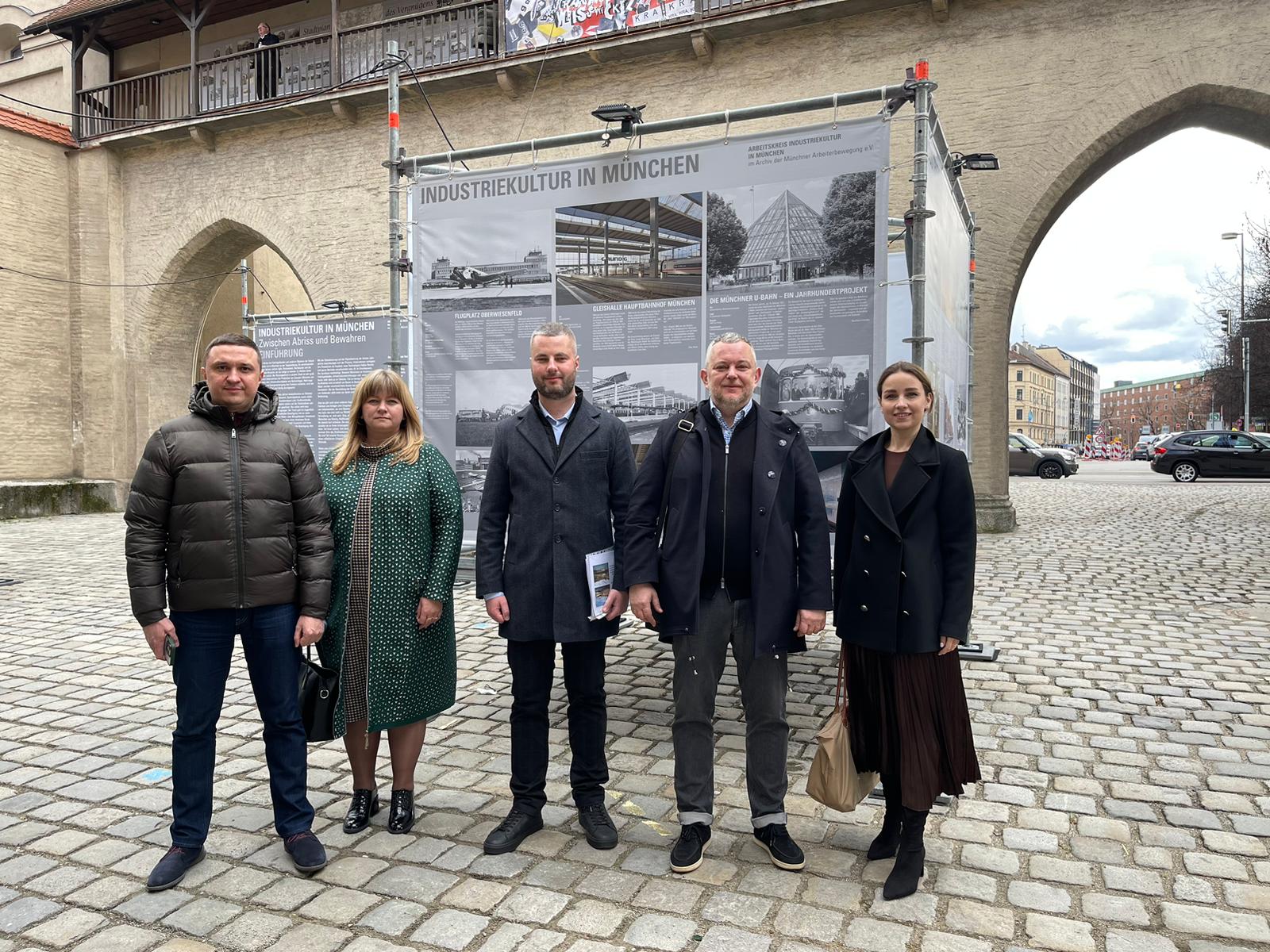 Four heads of Ukrainian communities have already completed a three-day advocacy trip to Germany. During the trip, they visited five German cities: Munich, Speyer, Heidelberg. Dresden and Magdeburg, where they met with German colleagues and talked with partners and journalists.
The advocacy visit was organized by the public organization the National Interests Advocacy Network ANTS and the International Center for Ukrainian Victory to help Ukrainian communities resist during the war and find partners abroad for reconstruction and exchange of experience.
"Dozens of meetings and communication with journalists were planned, during which Ukrainian community leaders told German colleagues and partners about Russian aggression and the situation in Ukrainian communities and why it is important to support and help Ukraine in this war." – says Kateryna Musienko, ANTS Network expert on international issues.
Such advocacy tours are an opportunity to establish direct contacts and find partners who will help rebuild Ukrainian communities.
"As part of the Ukrainian delegation, we are completing our advocacy trip to Germany. Here, we shared our experience and learned from the experience of our German colleagues regarding post-war reconstruction. In particular, they visited the city of Magdeburg, which was completely destroyed twice. And today it is modern and beautiful. We also talked about the needs of our communities during the meetings. We have already passed the heating season, so we don't need generators, but there is a need for means of reconstruction – special and communal equipment," – the head of the Nizhyn city community of Chernihiv region Oleksandr Kodola.
Also, during the meetings, the leaders of Ukrainian communities talked about the crimes of the russian federation.
"We told the mayors of German cities about the situation in Ukraine, about the situation in the de-occupied and temporarily occupied territories, and to establish relations with future potential investors," said the head of the Lithuanian Territorial Community of Volyn Oblast, Olena Kasianchuk.
At the end of the visit, community leaders thanked for organizing the trip:
"This visit is important to convey to foreign partners our position that we continue to fight for our independence," said the head of the Starosaltiv territorial community of the Kharkiv region, Anton Palei.