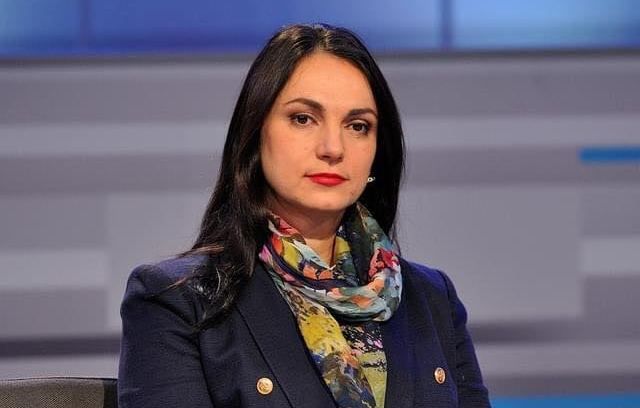 The support and consolidated position of the world is extremely important for Ukraine: the unity is not only transatlantic, but also that of the Ramstein coalition.
Hanna Hopko, head of the National Interests Advocacy Network "ANTS", announced this in an interview with Channel 5.
"It is also extremely important that Ukraine's support is not just at the level oftactical support for a counteroffensive, but in general the strategy of Ukrainian victory and the defeat of the russian federation. I think that Macron's visit to China has greatly sobered up many partners, and, as much as it is a shame to admit it, this is precisely one of the Chinese strategies – to divide opinions in the NATO Alliance and the EU, – said Hanna Hopko. – It is very important for Ukraine to have a constant supply of weapons. Therefore, this leak of information, which is being actively discussed and we know that there will be an informal meeting of NATO foreign ministers on the eve of the NATO summit in Vilnius. In Luxembourg, where the spring parliamentary assembly of NATO will be held in May, we also need to mobilize all forces through the parliaments and the position of their governments regarding aid to Ukraine. We understand how much further support depends on the counteroffensive and its success. This is being discussed both in the USA and in the EU. Here it is necessary to prove that the defeat of the russian federation in Ukraine has another important point for global security – It minimizes the threat from China in the Pacific region."
The leader of the National Interests Advocacy Network "ANTS" emphasized that now it is necessary to establish communication and talk with various countries of the Global South, in particular, with India, where the G20 Summit will be held in September.
"There is still no ambassador of Ukraine in India and considering the fact that the G20 summit will be held this year in September and there are risks that Putin may participate in it despite the announcement of his arrest. Therefore, we need to work out all international platforms, she said. – As for the summit itself, the speech of our president is fundamentally important for us, and if there is an invitation, then participation. Why? Because these are the countries of the global south. Yes, we have started working with the African continent, but it is not enough. India has vast resources. Taiwan is moving part of its chip production there, and Apple is moving its iPhone production there. Now everyone is trying to move sensitive production
from China to India."
Hanna Hopko is convinced that it is necessary to strengthen communication so that India understands Ukraine better: our history, culture; about the genocide, etc. The cultural diplomacy should be used for this purpose.
According to her, now India is trying to get additional dividends from russian armed aggression.
"Now they are buying cheap oil. Their military-industrial complex also depended on the russian federation for years and still does. Therefore, in the long term, Ukraine should offer a replacement regarding weapons and so on. It seems to me that it is necessary to go and talk with various countries of the Global South and
with India. Work through different channels. Now, on the one hand, it is too late to catch up, what we did not do 31 years before, but we need to look for communication channels, get invitations to the G20 summit, and talk about global food issues, war crimes, human rights violations. These are the topics that can be relevant and on the basis of which we can build cooperation."
Regarding Ukraine's accession to NATO, Hopko called herself a restrained optimist and noted that there is no ambition to open a political dialogue regarding Ukraine's membership at the summit in Vilnius.
"Let's be honest about it. But we have to say that if Finland and Sweden don't even offer us membership, they are talking about the compatibility of our armed forces with NATO, they are talking about the increasing the defense capability of Ukraine. Then we need to raise the stakes and talk about fighters like the F-16 and air defense systems for Ukraine." – said the head of "ANTS".