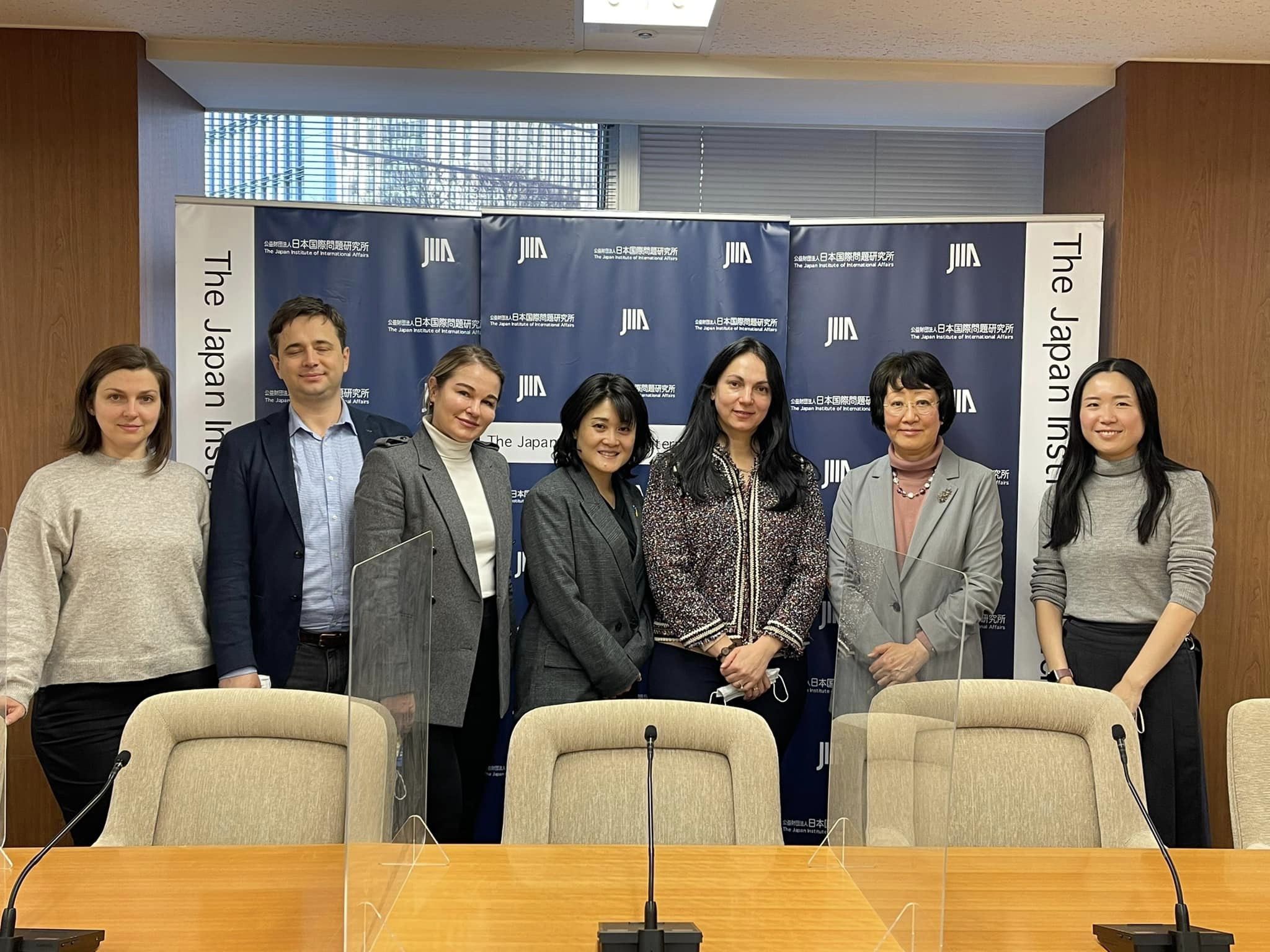 By supporting Ukraine, Japan should do everything possible to ensure global nuclear security.
On the "NV" program, Hanna Hopko, the head of the National Interests Advocacy Network "ANTS", underlined this.
"It is crucial for Ukraine that its historic win occurs when Japan is holding the G7 leadership. Furthermore, Japan must coordinate the use of weaponry, exert economic pressure on the aggressor, and provide assistance to Ukraine. Given that russia is still using nuclear blackmail, it is crucial for our nation, which has given up the third nuclear weapon in the world, to appeal to the international community. And this goes beyond the possible dangers of utilizing nuclear weapons. This also has to do with what is going on at the NPP in Zaporizhzhia – says Hanna Hopko. –  this also relates to recent threats of attack from belarus. – Ukraine has made significant contributions to the fight against nuclear proliferation. What did she receive in return, then? the world's civilized reluctance! We observe the start of the contest. According to our Polish pals, the British will first receive tanks before the Americans. We don't hold out for that. We are anticipating harmony. We are anticipating the day when Ukraine will have all the weapons we require to retake the areas. Not only tanks, either. These are Atakams, fighters, etc".
The "ANTS" leader highlighted that several terrorist operations by russia, including a missile attack on a tall structure in Dnipro, could have been prevented if Ukraine had received enough weaponry in a timely manner.
"The Ukrainian team was there at the Hiroshima Memorial Peace Museum when the heavy shelling started. We had conversations with representatives of the most important Japanese publication. A journalist questioned me about how I felt after viewing the film of the world's first deployment of the atomic bomb against Hiroshima. I remarked that Mariupol came to mind. That is, the entire city was devastated. In actuality, we shouldn't be shocked by these shootings because Ukrainians have been enduring a genocide for 11 months and are pleading with the entire world for additional weaponry. We require it for the enemy to ultimately prevail and then receive an appropriate retribution," – she continued.
Hopko pointed out that the constitution of Japan restricts military capabilities and bans the use of its armed forces in defense of other nations.
"That is why we are discussing Japan's leadership in ensuring global nuclear security and fending against energy extortion. Over 80% of people here show Ukraine their sympathies and support. I sincerely hope that those actions that are already behind schedule will be hastened. We continue to discuss the possibility of a fresh offensive rather than stating that sanctions are already choking russia in the eleventh month of the genocide, when the aggression has already lasted for ten years. As a result, the tightening of penalties is also being taken into account. But confiscation is yet another significant concern. Recognizing russia as a state supporter of terrorism is crucial for this. Considering that terrorist states lack sovereign immunity and act accordingly".
Additional important moments from the conversation involve:
About cooperation with Japan
We get along well with Japan. The summit is getting ready. I hope that the Prime Minister of Japan will visit Ukraine before to the summit and that the President of Ukraine will attend. Japan works on numerous initiatives. And now that we have candidate status, there are opportunities for some synergies with our continued EU participation. Lithium and titanium are two critically important minerals, thus it's crucial that Ukraine not only be seen as a source of raw materials but also as a member of the newest industries with cutting-edge technology.
We are appreciative of the assistance the Japanese give. Yes, it appears that agreements for 300 million and then another 400 million in aid have been reached since April. This is crucial so that we can secure the budget financially in light of the issues that have arisen within the company.
However, we also discuss their innovations, such as the creation of drones. Given that all drones are tested in battle, Ukraine already has a large number of manufacturers who may one day surpass even the nation's most cutting-edge providers of these technology. They also understand it.
We met in the Japanese Ministry of Defense, where we specifically talked about a few upcoming difficulties. Therefore, the Japanese are aware that they can learn a lot from Ukraine in terms of the military-industrial complex. They also recognize the danger that another authoritarian government poses to the Indian-Pacific area in general and to them in particular. However, they do not have long-term illusions about the security risks that China may present. The national interests of Japan are also considered. They see South Korea's aggressive development of its military-industrial complex as well as the recent deal with Poland for the joint manufacturing of weapons worth roughly $6 billion.
About Japan's chairmanship of the G7 and Ukraine
Japan brought up the subject of Ukraine's attendance at the summit as it assumed the G7 presidency. It is really crucial. russia was ejected from the G8 because it is no longer a member of it. I'm hoping for even stricter economic sanctions against the russian federation. Here, we're discussing sanctions imposed on rosatom. We sincerely hope Japan will bring up this matter.
And as for Ukraine, this will essentially be its first participation. In this case, I believe that having a physical presence is equally as significant as having an online presence. Group Seven and Great Ukraine, I even remarked to myself. And such a G8 will take place.
We need to create a modern Ukraine now that russia has been defeated. Perhaps for some, it will be a rival, but in light of the USA's failure in Afghanistan—where the West also failed—it is crucial for them to reclaim their moral authority. Therefore, as a NATO member, Great Ukraine should likewise develop into an economic superpower with a formidable military that will contribute to international security.
About russia and nuclear blackmail
In particular, the use of nuclear blackmail by Russia must result in world concessions. If not, Pandora's box is unlocked. which is incredibly risky. The disintegration of the global security system and the breach of international law will thereafter be mandated by authoritarian regimes with nuclear weapons. Because of this, Japan, which survived the atomic bombings of Hiroshima and Nagasaki, has the moral right to ask the IAEA to put pressure on Russia to withdraw its troops from the Zaporizhia NPP. And that our partners who hesitate should be punished. We are merely pleading with you to assume leadership and responsibility because, starting tomorrow, other nuclear nations like China and North Korea will follow suit. This must not be allowed in any way. Never.