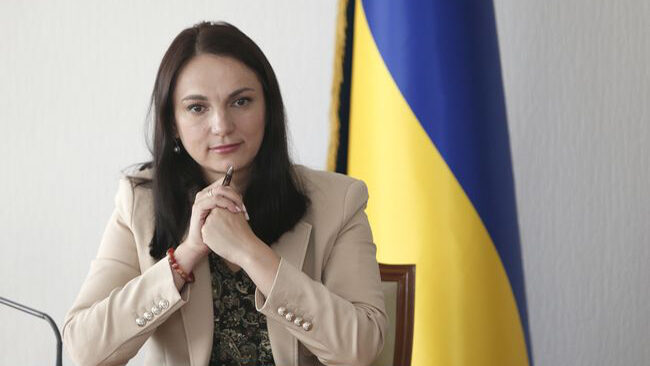 It is critical for Ukraine to explain the strategic importance of a quick victory over russia to the West.
Hanna Hopko, the head of the National Interests Advocacy Network "ANTS", emphasizes this.
"The illegal annexation of Crimea by russia began in 2014. As a result, it has been nearly nine years of war with genocide and full escalation, according to Hanna Hopko. – That is why it is critical to bring up the issue of strengthening heavy artillery and weapons like the F-16, NASAMS. This will help Ukraine win more quickly. We explain to international audiences why a quick Ukrainian victory is in the interests of the West as a whole: the world will not face inflation. And russia will be held accountable as a state sponsor of terrorism".
The ANTS leader highlighted her expectations for the ninth package of sanctions against Rosatom.
"As well as against Patriarch Kirill, an FSB agent, and the Wagner group, which operates not only in Ukraine, but also in Mali and other African countries. They should be labeled a terrorist organization".
The US Congress will consider another additional budget for Ukraine in December.
"I'm hoping this package is accepted before Christmas." This will be another sign that Ukraine's West will defeat Russia, and that there is no fatigue, but only a strong commitment to conviction, she says. – We're also trying to persuade our Western Ramstein coalition partners that we need F-16s first, then generators. Yes, the latter is also extremely wealthy, as we warned Washington, Brussels, and London in June that a COLD FIRE was imminent. It was stated that they would target critical infrastructure as well as the civilian population. We've learned our lesson, and now it's up to us to prevent another massive missile attack on Ukraine and its cities. But we won't be able to do it without rockets and planes. When we demanded the establishment of a traffic-free zone over Ukraine, the West refused to back us up. So now, all of the damage and destruction of critical infrastructure is the result of the seizure of the necessary weapons".
The geopolitical reality of Ukraine's victory over russia should be front and center today.
"Because this sends a strong signal to China, which sees russia's defeat in Ukraine. We all know that China's goal is global dominance. As a result, I believe it is necessary to inform our partners that the peaceful settlement resulted in nine months of genocide as a result of russian aggression against Ukraine. As a result, it is fantastic that the European Parliament has designated Russia as a state sponsor of terrorism. They will pass another resolution, this time concerning the confiscation of russian assets. It is critical that Russia pay for this genocide!"