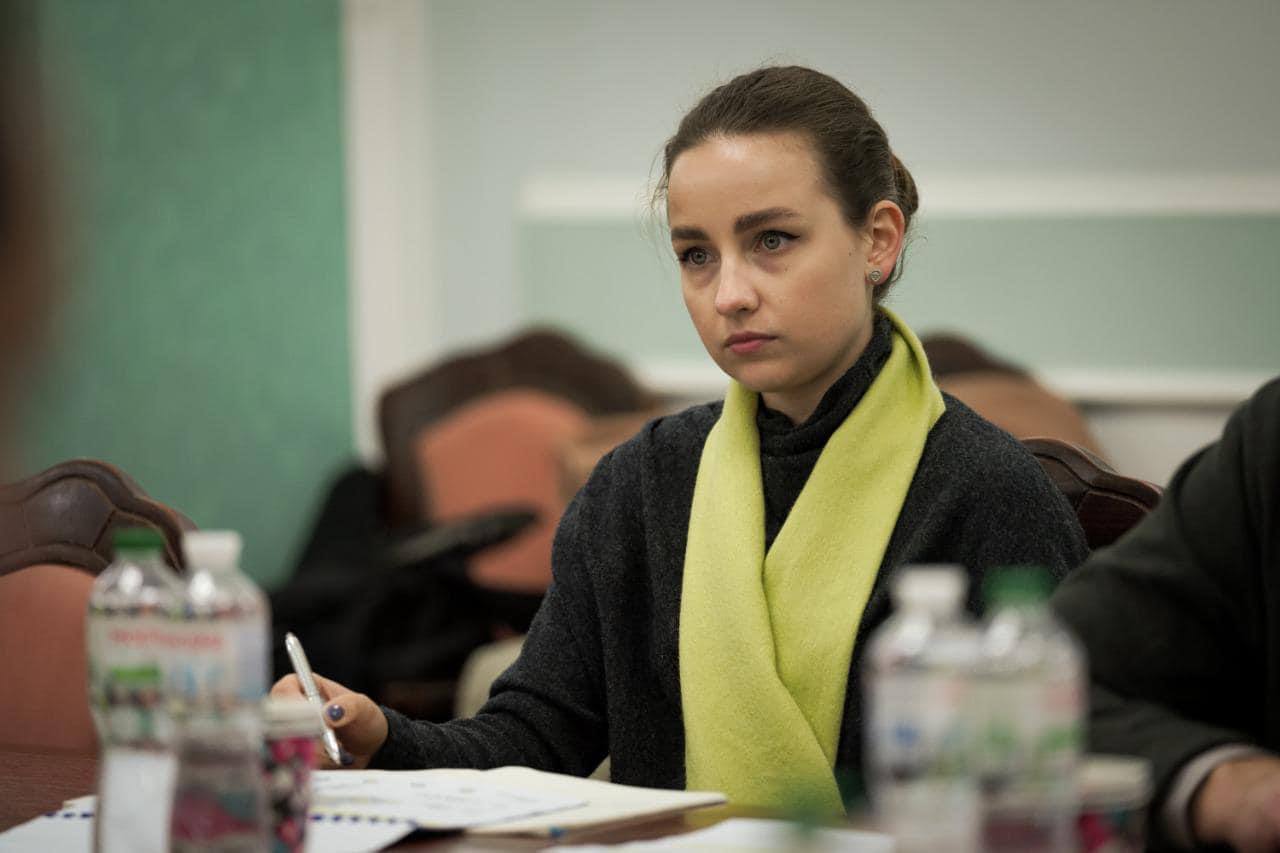 The entire international community recognizes russia as a terrorist state that will be held accountable for all of its crimes. The key agreement of the countries that the russian federation is a terrorist sponsor is the starting point.
During a Channel 5 broadcast, Kateryna Musienko, an expert in international relations of the National Interests Advocacy Network "ANTS", emphasized this.
"We're currently debating how russia will be punished, and everyone is working on a solution. That is, the question of whether or not to hold russia accountable does not stand. They are currently looking for the best methods and tools for this," – Kateryna Musienko says.
The expert emphasizes the importance of understanding that when we talk about the Special Tribunal, we're talking about the crime of aggression. This is the crime of the ruling elite, including putin and the entire ruling elite and leadership. That is to say, these are crimes committed by the entire regime.
"And when we talk about the International Criminal Court, we're talking about specific crimes and specific people. Each case is looked at individually: there are witnesses, victims, and so on. As a result, the International Criminal Court will investigate each individual crime, examine the evidence, interview witnesses, and make a decision in each individual case. This path will take a long time because russia has committed and continues to commit numerous crimes every day. , the International Criminal Court will consider cases for a very long time and that justice for russia will come in 5-10 years, – according to her. – In addition, the Special Tribunal will run concurrently and from top to bottom. We're discussing the order of aggression itself, not every single crime, but a recorded order that everyone saw on TV. We know everyone involved: ministers, army commanders, and so on. Because these are specific officials, the results of this tribunal's work will be available very soon. It expedites the process".
Musienko emphasizes that the International Criminal Court cannot consider aggression crimes because it is not explicitly stated in its statute.
"To give it the authority to consider precisely aggressions by countries that have not ratified the Rome Statute, it will be necessary to change the organization's own statute or to give the UN General Assembly a special mandate. And this is a bureaucratic procedure that can take quite some time. That is why we say the International Criminal Court will deal with cases that fall under its jurisdiction. Simultaneously, the foundation for the International Special Tribunal, which will investigate crimes of aggression from top to bottom, is being laid. There's no need to look for evidence because everyone has seen and heard Putin's speech. This is sufficient to begin the process. That is, the International Court considers each crime separately, whereas the Special Tribunal considers the entire accusation. It is about those who gave the order to attack as well as those who carried it out. All of the mechanisms have not yet been fully explained, but there is no doubt that russia is a criminal. The Special Tribunal's procedure is much faster than that of the International Criminal Court".
A member of "ANTS" says that the question of which international institution will launch the tribunal is currently being resolved.
"We would like, and are currently working on it, to be the United Nations General Assembly, which has already adopted many resolutions, including one of the most recent ones – regarding the payment of compensation to Ukraine. It states unequivocally that Russia has violated not only the UN Charter, but also numerous international norms and must accept responsibility. As a result of the international community's recognition and the evidence base, all that remains is to formalize the mechanisms and proceed along this path. We are now going through the UN because it is a powerful institution that everyone recognizes. Yes, russia has veto power in the UN Security Council, and we have no illusions that it will not use it if we put it to a vote. However, the UN General Assembly has expressed its support for Ukraine. In November, 94 countries voted on a resolution to compensate the country. There were previous documents, for example, regarding fake referendums and, even earlier, regarding aggression on Ukrainian territory. As a result, in my opinion, we have the potential to vote on the Special Tribunal resolution in the UN General Assembly. Now it is up to the team of Ukrainian lawyers, as well as our friends and allies, to mobilize all forces and expedite decision-making," – Musienko says.
The expert emphasizes that relevant document texts already exist and are in various stages of approval.
"This is a very positive sign. Because there are tangible developments. It is still necessary to rally support. I am hopeful that the process will be successful and that we will have a resolution within a month," – she claims.
Kateryna Musienko also emphasized that whether or not putin and his team are present in the courtroom during the sentencing will have no bearing on the legitimacy.
"The decision will be legal, and those who issued the order will face serious consequences. That is why there are already so many anti-tribunal narratives in their propaganda. This demonstrates the regime's hysteria. However, I would like to state that all elements of the regime will be punished, from those who gave the order to those who carried it out. It's just a matter of time and resources".