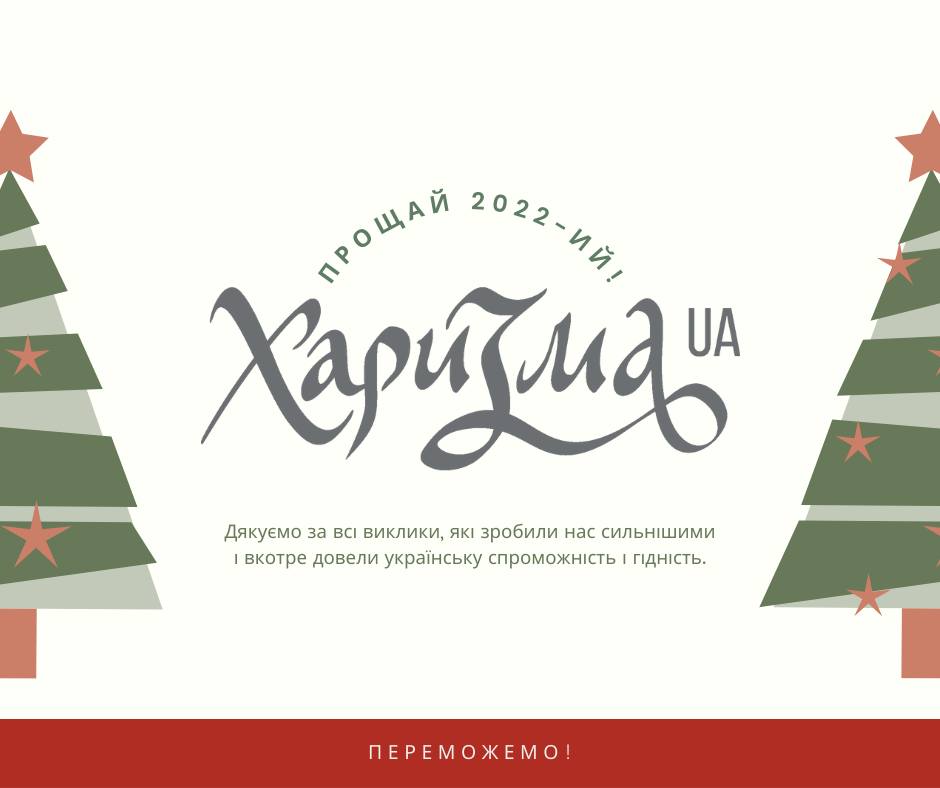 In 2022, the Charisma.UA project team filmed 50 new stories.
"Our treasury was replenished with another 50 valuable stories about charismatic Ukrainians who are developing Ukraine in various ways over the course of a year. Despite all of the difficulties, dangers, and exhaustion, these people demonstrated indomitability, self-sacrifice, leadership, and a desire to win in the face of adversity. We are grateful to everyone who helped out in the front and back," – says Lyusyen Shum, project leader.
By the way, the first episode of "Charisma.UA" was shot in February 2021. Hanna Hopko, the head of the National Interests Advocacy Network "ANTS" is the project's initiator and ideological inspiration.
"Approximately 100 stories have been filmed since then about Ukrainian entrepreneurs, artists, writers, public activists, volunteers, youth and their initiatives, and so on. The protagonists of the stories are charismatic leaders from various regions of Ukraine. The project's releases are all available on its own YouTube channel. For the most part, our project was run entirely by volunteers," – Lyusyen Shum explains.
The "Charisma.UA" team wishes to thank everyone who has and continues to support their project:
"We ask for your continued support, and we will prepare new stories about courageous and selfless Ukrainians who inspire".
Support the project:
https://www.patreon.com/charismaUA and https://www.patreon.com/volunteerANTS
It is worth noting that the volunteer team of the National Interests Advocacy Network "ANTS" has begun a series of issues of "Volunteer's Diary," telling stories from the frontlines and liberated territories of Ukraine. The project's goal is to use real-life examples to show the world the truth about russia's crimes in Ukraine.