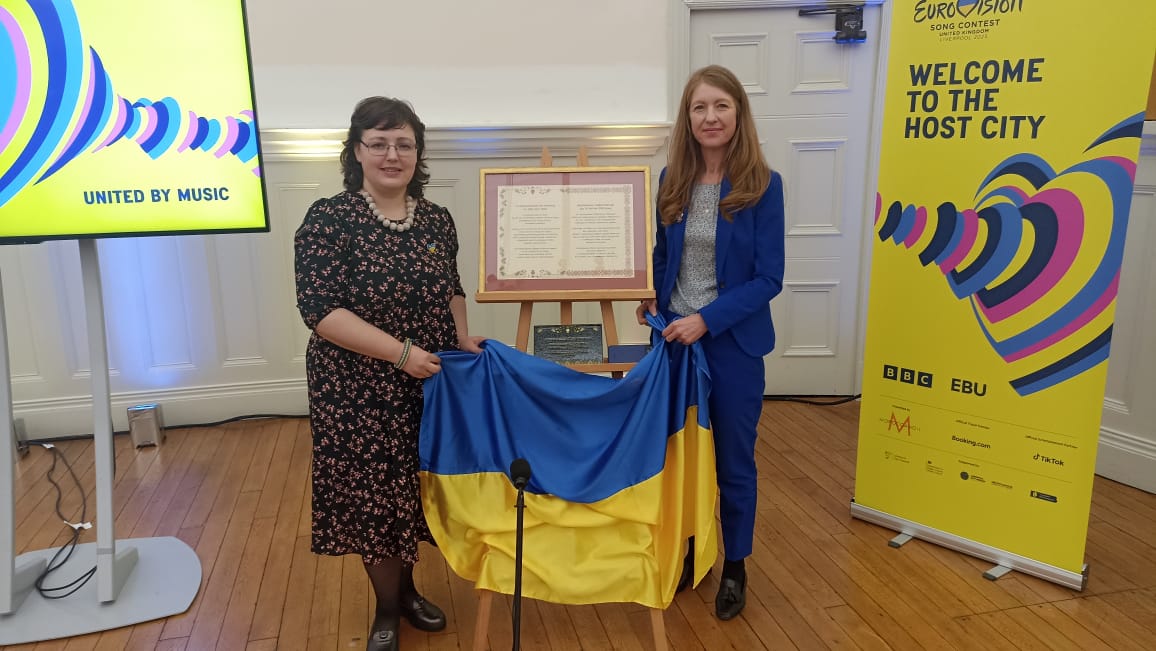 Member of the Board of "ANTS", Executive Director of "Library Country" charitable foundation Liusiena Shum was part of the delegation of Ukraine, which arrived on a cultural visit to Great Britain to participate in the twinning ceremony of the libraries of Liverpool and Odesa.
The signing of the memorandum was attended by members of the Royal Family, the Embassy of Ukraine in Great Britain and the Embassy of Great Britain in Ukraine.
The King of Great Britain Charles III emphasized that the twinning of the libraries of Ukraine and Great Britain testifies to the support of Ukraine in the difficult times of the war, the support of people in Ukraine who create culture, and expressed hope for the further development of friendly relations and the establishment of new contacts. The King Charles III and the Queen raised the yellow and blue flag over the memorandum of partnership.
This is the first example of the twinning project of Ukrainian libraries and the best libraries in the world, which was initiated by the Living Modern Library – Library Country CF project.
Member of the board of "ANTS" Liusiena Shum personally thanked the King of Great Britain for his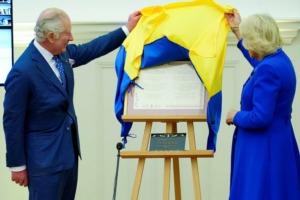 support of Ukraine and emphasized the importance of cultural cooperation and preservation of the cultural heritage of Ukraine.
"During a short conversation with the King of Great Britain, I emphasized that the cultural heritage of Ukraine, in particular the heritage of UNESCO, is under threat due to the russian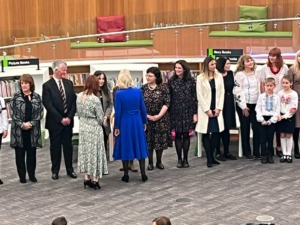 war. In his speech, the King said he found it absolutely appalling that more than 300 libraries had been damaged or destroyed. I clarified to the King that it was actually more than 500, and that really upset him. The King added that he understands that the russians are targeting cultural objects," said a member of the ANTS board.