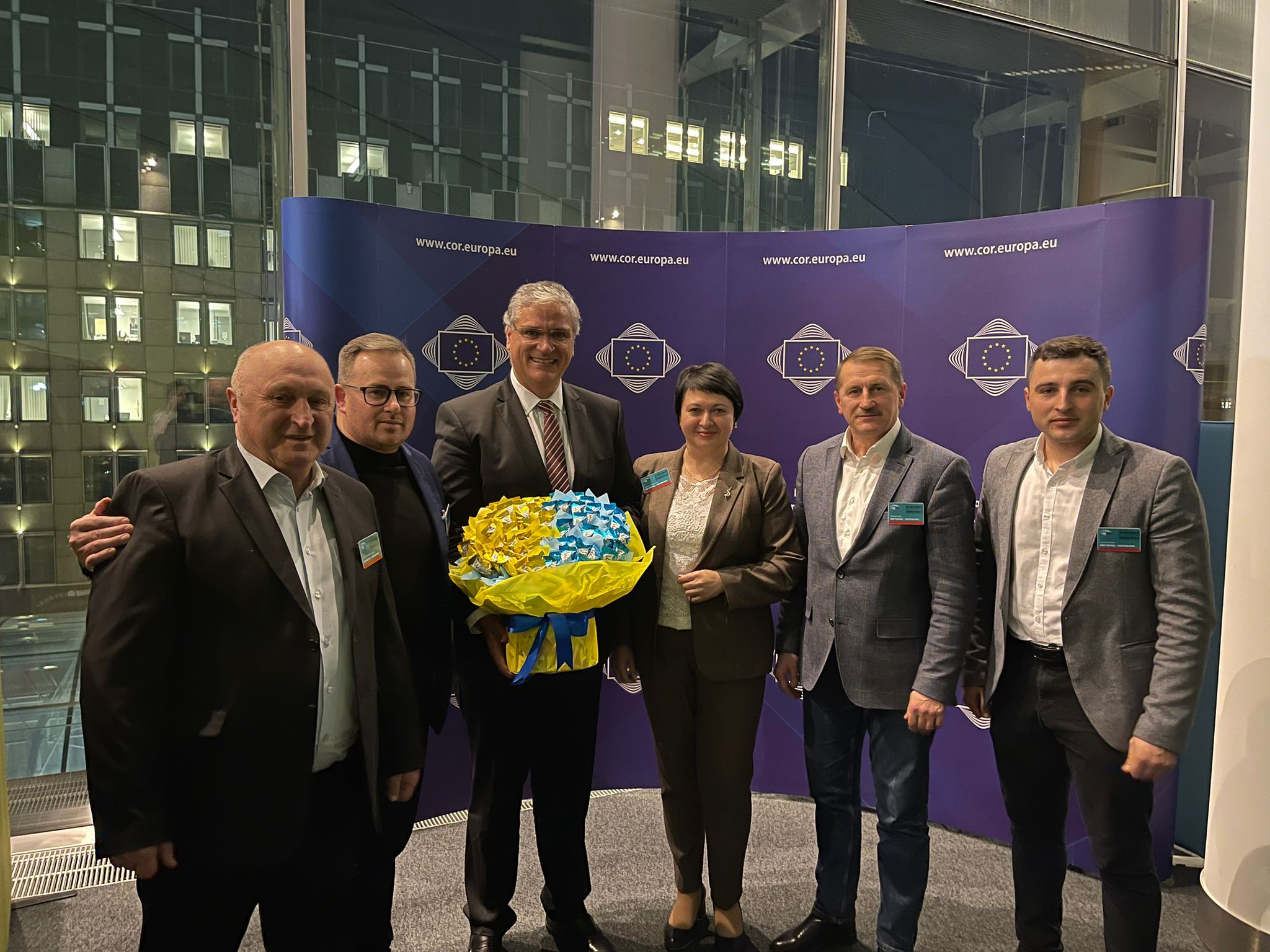 Lyudmila Biryukova, head of the Velikopysarov community, Oleg Savchuk, head of the Poromiv community, Volodymyr Moskalenko, Korosten city mayor, Taras Kuchma, Drohobych city mayor, and Andriy Horb, Pidhorodno community head, have returned home after a two-day trip to Brussels organized by the National Interests Advocacy Network "ANTS" and International Centre for Ukrainian Victory.
"They demonstrated in meetings in the European, Belgian, and Brussels Parliaments that whether it is a little community on the russian border or a huge industrial community with many immigrants, we are all united by a similar understanding of victory and recovery. The responsibility for communities is huge, but they are ready to execute changes, have an innovative vision, projects, ideas, and a desire to make Ukraine the most advanced high-tech country in the world, the best for people's lives – the only thing they ask for is weapons! For a faster win – and EU help on the reform path – to be even better and more successful!" – Kateryna Musienko, an ANTS expert, said.
The entire hall applauded them at the EU Committee of Regions meeting because they represent a strong Ukraine, those mayors who have not left the city and who put the interests of the community above all else.
Nataliya Fedorovych, the project's manager, noted that this is the community leaders' second trip to the EU.
"We find different neighborhoods each time. Community leaders will travel to Brno and Rotterdam the following time. The trip's goal is to advocate for national interests and build strong bonds with colleagues, as well as to negotiate and make contacts for aid in post-war reconstruction and reconstruction. The mayors of cities destroyed by the russian federation, for example, will travel to Rotterdam. Trips to Germany and France are also on the agenda," – Nataliya Fedorovych stated this.
The National Interests Advocacy Network "ANTS", together with its partner ICUV (International Center for Ukrainian Victory), promotes cooperation between the heads of Ukrainian territorial communities and international partners to strengthen the resilience of communities during the war and after victory.