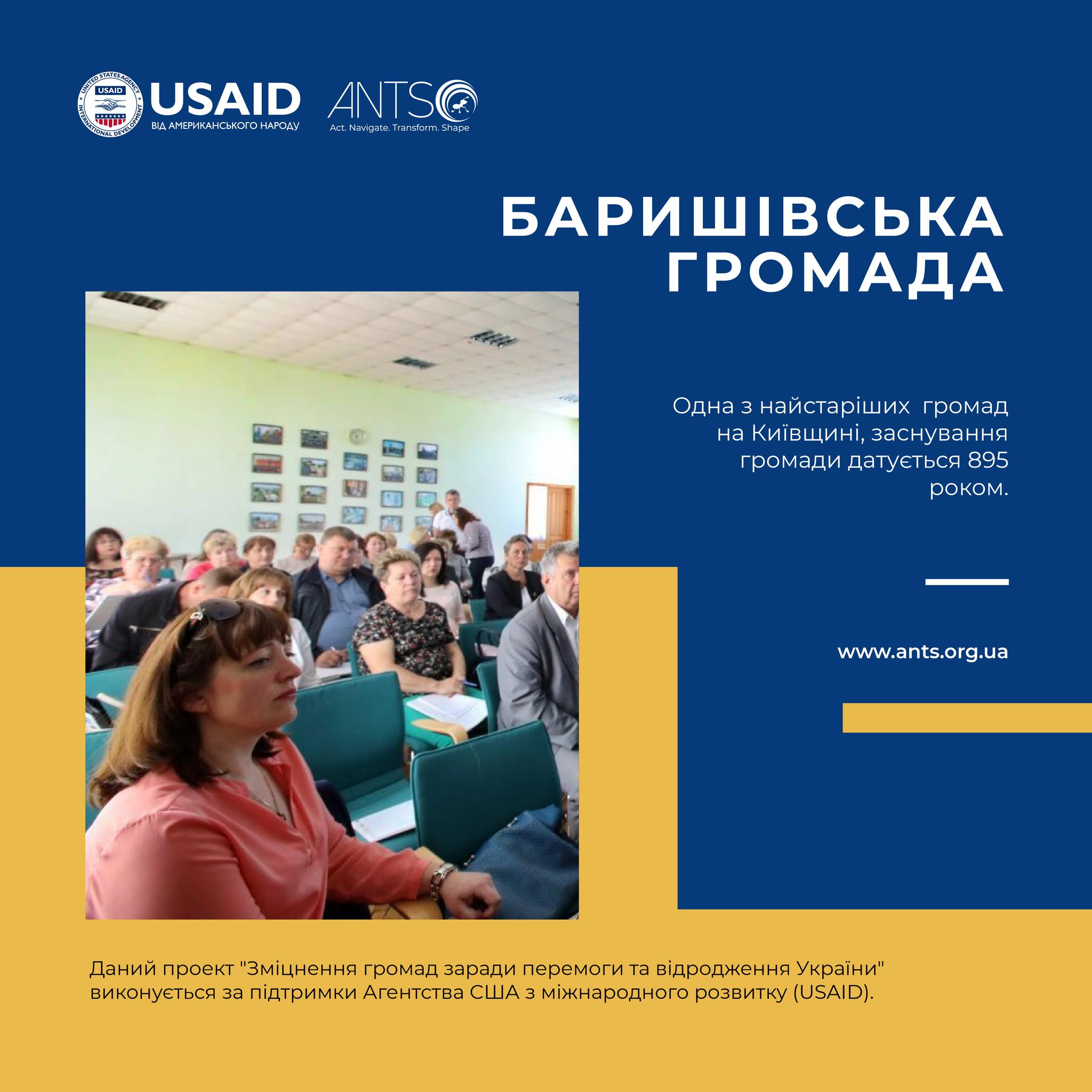 The Baryshiv Territorial Community of Kyiv Oblast joined the project "Strengthening Communities For Ukraine's Victory and Revival".
The historical path of Baryshiv region is closely connected with the dramatic history of Ukraine. During the heyday of the Pereyaslav principality, the ancestors of the people of Baryshiv defended their independence in battles with the Golden Horde, Lithuanian feudal lords, and the Polish nobility. People's uprisings took place on this land under the leadership of Nalivaik, Pavlyuk, and Ostryanin.Taras Shevchenko himself visited the village in 1843. The poet examined the excavated mound, which has since been preserved and is located near the city of Berezan.
Among the locals are many diplomats, artists, public figures, and true Ukrainian Heroes who fought for their country's freedom as members of the UPR's army and the modern Armed Forces.
The community's territory was also subjected to a full-scale invasion, but it is now overcoming the challenges with dignity. We are confident that collaborative efforts will yield results and improve the lives of all residents!
Last week, the community held a strategy session in which we discussed the community's problems and are now working on a solution.
This project "Strengthening Communities For Ukraine's Victory and Revival", "Strengthening Public Trust" USAID/UCBI III is implemented with the support of the United States Agency for International Development (USAID).