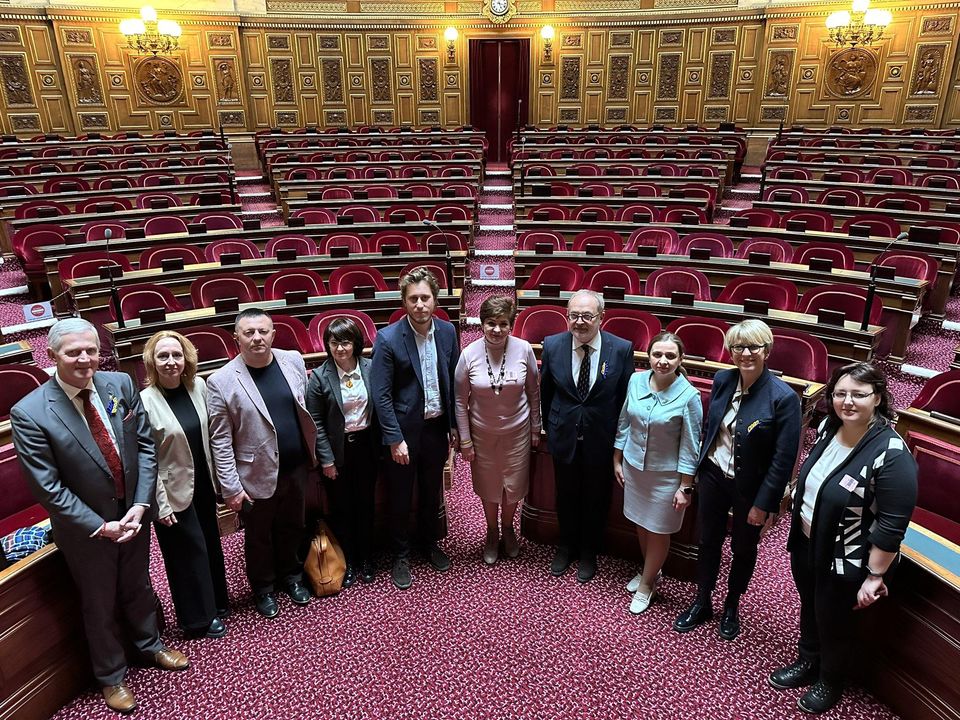 «ANTS» together with the International Center of Ukrainian Victory organized another three-day advocacy trip for representatives of four Ukrainian territorial communities.This time the Ukrainian delegation went to France.
Nataliya Rybynska, Deputy Mayor of the Ovruch City Council, Olena Shvydka, Head of the Ivanovo Settlement Community, Viktor Godyk, Mayor of the Horokhiv City Council, and Svitlana Spazheva, the Pokrovsky Settlement Mayor, will share their experiences with their French colleagues for three days, tell them about the real situation in Ukraine and talk to the local press.
«On the first day, the Ukrainian delegation met with the head of the Ukraine-France parliamentary group, French senators and the Association of Small Cities of France. French colleagues learned shocking stories and facts from the occupation. They also discussed the problems and needs of the communities», says Luciana Shum, a member of the National Interests Advocacy Network ANTS.
The advocacy visit was organized by the public organization the National Interests Advocacy Network ANTS and the International Center for Ukrainian Victory to help Ukrainian communities resist during the war and find partners abroad for reconstruction and exchange of experience.