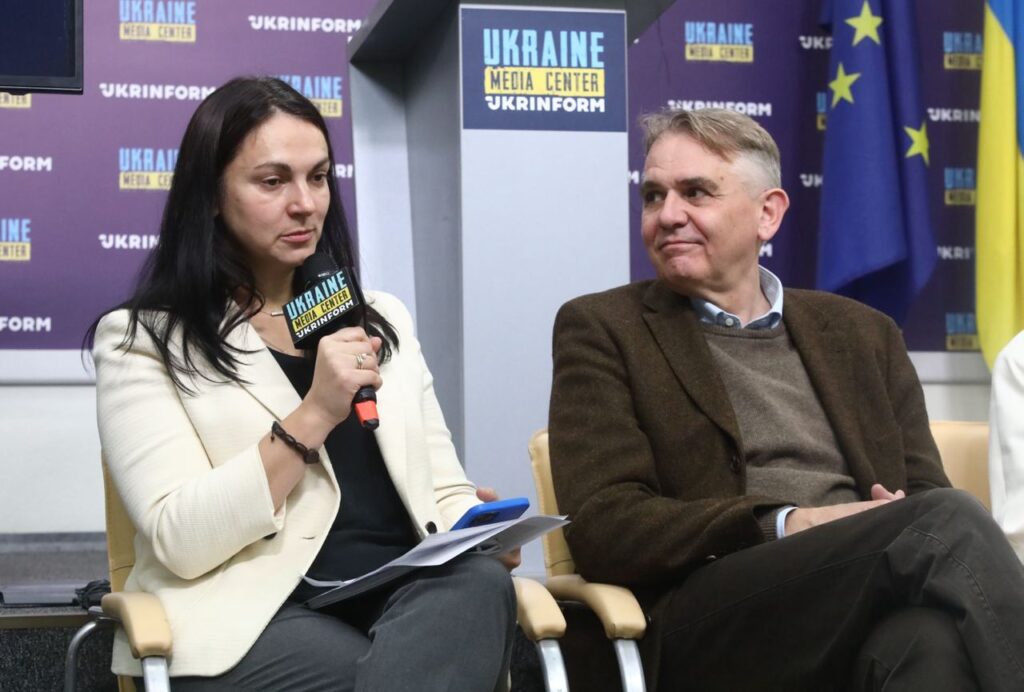 In the course of European integration processes, Ukraine will need to adapt 29,000 EU legal acts.
Hanna Hopko, Chair of the Board of ANTS National Interests Advocacy Network, made this statement during a roundtable discussion at Media Center Ukraine – Ukrinform.
"It is obvious that Ukraine's European integration will not boil down to beautiful photo reports, selfies with representatives of the European Union or supporting governments. It will be extremely difficult work. When we think about the Copenhagen criteria and the important requirements of the EU: political criteria, such as the stability of institutions that guarantee democracy, the rule of law, observing human rights, economic criteria, effective competitive economy, membership criteria (requiring – Ed.) to take on the obligations that EU membership entails. These are 35 chapters of the acquis (the collection of common rights and obligations that constitute the body of EU law, and is incorporated into the legal systems of EU Member States. – Ed.) of the European Union, norms, regulations, and accordingly the scope is 29,000 EU legal acts, which Ukraine must implement and adapt," she explained.
Hanna Hopko added that the sections of the negotiation on Ukraine's accession to the European Union regulate 128 policy areas, and at least 76 central state authorities will be involved in the accession process itself.
"That is, we must understand that further European integration, joining the EU is such a coordinated work of all institutions, it is the formation of an actual national team, where a lot of work will be done "behind the scenes" in order to adapt this legislation," she said and added that it is obvious that this process requires negotiators to hold honest discussions with the EU in various areas.
Source: Media Center Ukraine – Ukrinform.