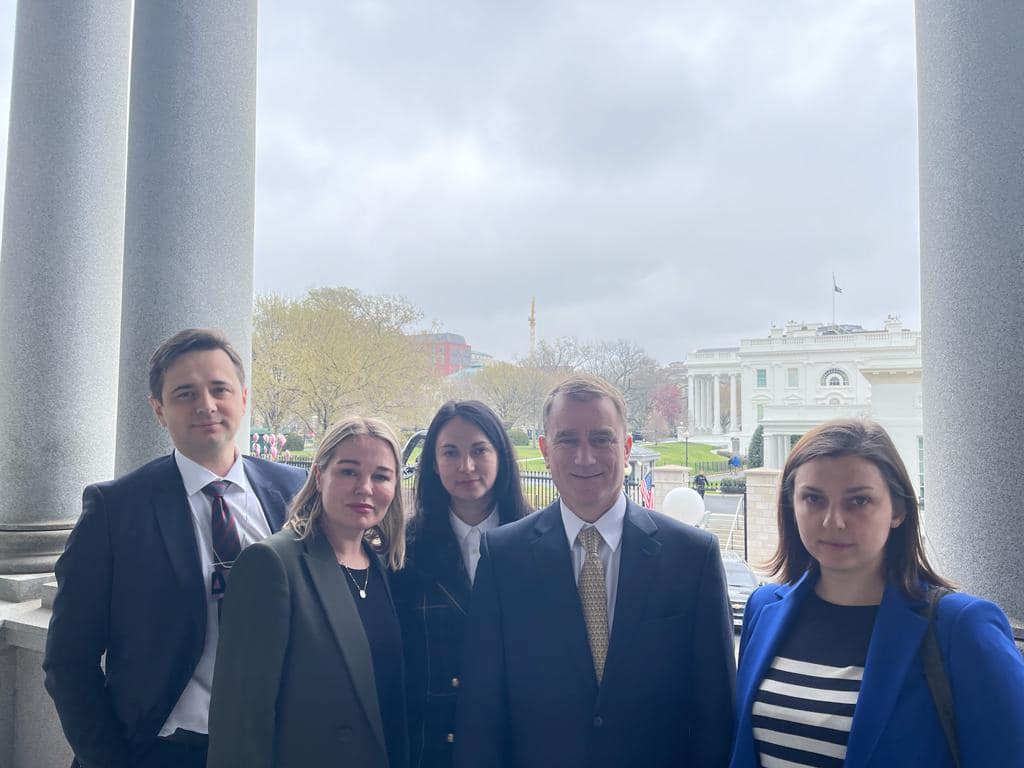 The sooner Ukraine achieves parity with russia in terms of heavy weapons, the sooner the war will end with a Ukrainian victory.
This was emphasized by Hanna Hopko, the head of the board of National Interests Advocacy Network "ANTS" during a working visit to the USA.
"We need heavy armored artillery, anti-aircraft artillery of NATO standards, ammunition and equipment. Then it will be possible to continue counteroffensive operations, – said Hanna Hopko – Everyone says: Ukraine is the shield of Europe. But let's be honest. We don't want to be a shield because we are dying. Ukraine is bleeding. Give us shields for every soldier of Ukraine: this is just a standard weapon, and we will contribute to global security. We want to save lives, because the people who are currently defending Ukraine may die, and they are the future of Ukraine".
She emphasized that it is important to explain to the whole world and mobilize the resources of political will and public support to prevent this russian lie from lowering the level of support and understanding of why the victory of Ukraine corresponds to the strategic interests of the West in the global community.
In addition, Hanna Hopko noted that the Ukrainian victory is not only a victory over russia.
"It's also about building strong institutions. It's about the rule of law. It's about a successful model for the entire democratic world: how Ukraine defeated imperialist russia and then became a real example of a powerful democracy with all the institutions and other characteristics".
In her opinion, Ukraine should become a global participant in democracy.
"Ukraine is a rich country with talented people. Our role is not just to be a breadbasket or to keep the world safe. I want new generations of Ukrainians not to focus on how to defeat russia and returning imperialism, but to become a global participant in democracy," said Hanna Hopko.
The leader of the "ANTS" thanked all the countries that have already recognized russian aggression as genocide.
"I am grateful to those peoples who have already recognized russian aggression as genocide. Why is this important? Because russia's goal is to destroy our nation. For centuries we fought for Freedom. We constantly protect our values, even at the cost of huge sacrifices. Part of our identity is freedom. The russians don't understand us, because they have an imperialistic character of statehood. We believe that it is better to die for freedom than to be in slavery".
It should be noted that representatives of civil society continue to defend the interests of Ukraine and now the head of "ANTS" Hanna Hopko, together with Olena Galushka, a member of the board of the "Anti-Corruption Center", Alyona Hetmanchuk and Leonid Litra from the "New Europe" center are in the USA. The delegation from Ukraine talks about the Manifesto of Sustainable Peace and asks to help Ukrainians stop russian aggression. After all, the Armed Forces need weapons for victory, and every day this need becomes more acute.
We will remind that Hanna Hopko started the year 2023 with advocacy visits to Japan, London, Munich, Belgium and Paris.