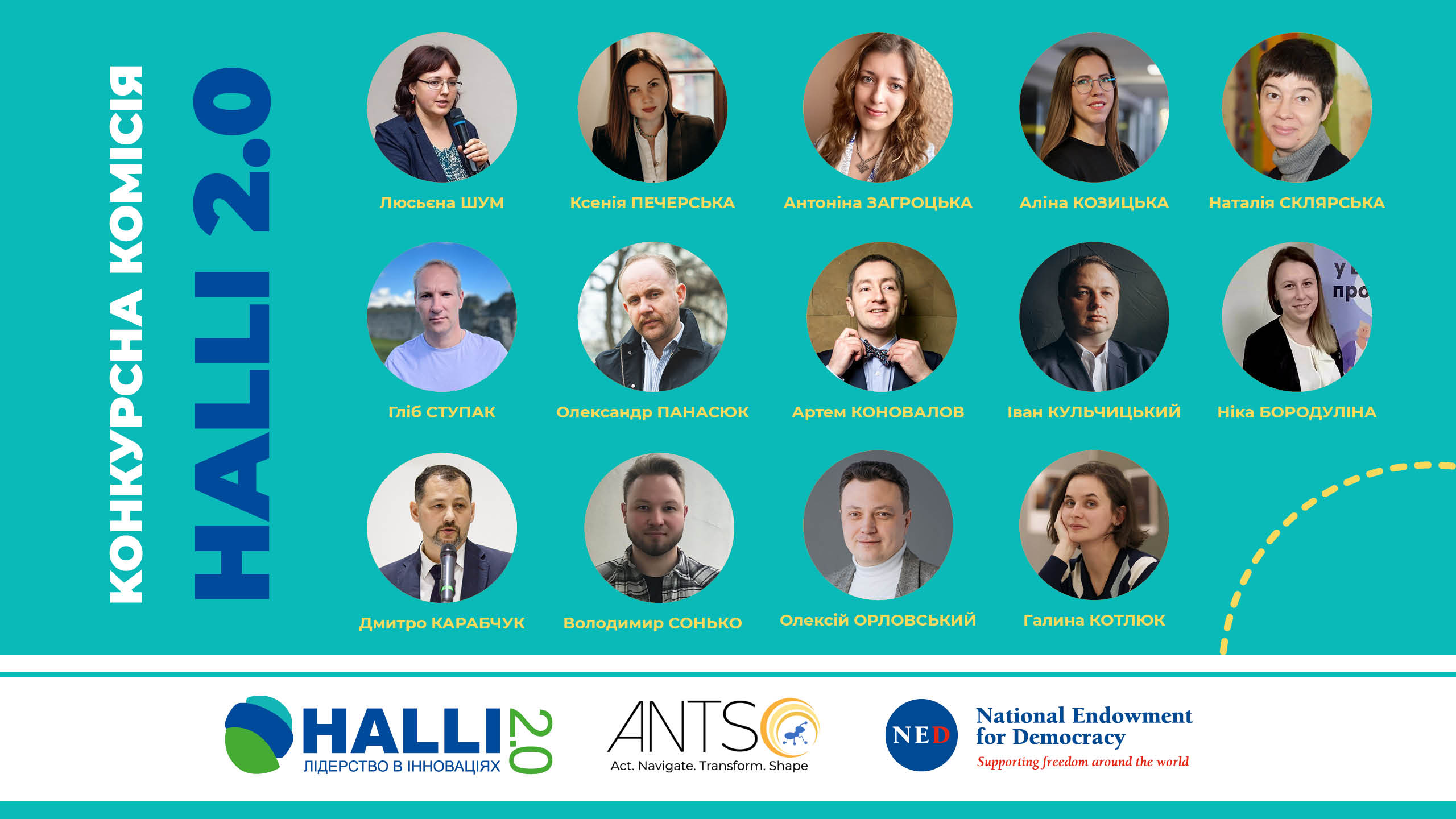 Out of 228 submitted applications, only five do not meet the technical selection criteria. These are projects with the names "Alternative Energy Power Banks" (Kryvyi Rih), "Installation of Garbage Cans at Rest Areas and Sorting of Garbage" (Pechenizhyn community), "Cycle Routes in Our Community" (Hlyniany community), "Creation of a Public Activity Center" (Novoselivka TG of Poltava district), and "Improvement of Physiotherapeutic Procedures for the Rehabilitation of Internally Displaced Persons of the Pokrovske Community".
As of today, the project's Competition Commission has started evaluating the applications that have passed the technical selection.
The evaluation results and the list of teams selected for the next stage of the project will be published on the HALLI 2.0 project page at the end of July. Please follow the news.
The project is implemented by the NGO The National Interests Advocacy Network "ANTS" with the financial support of NED.