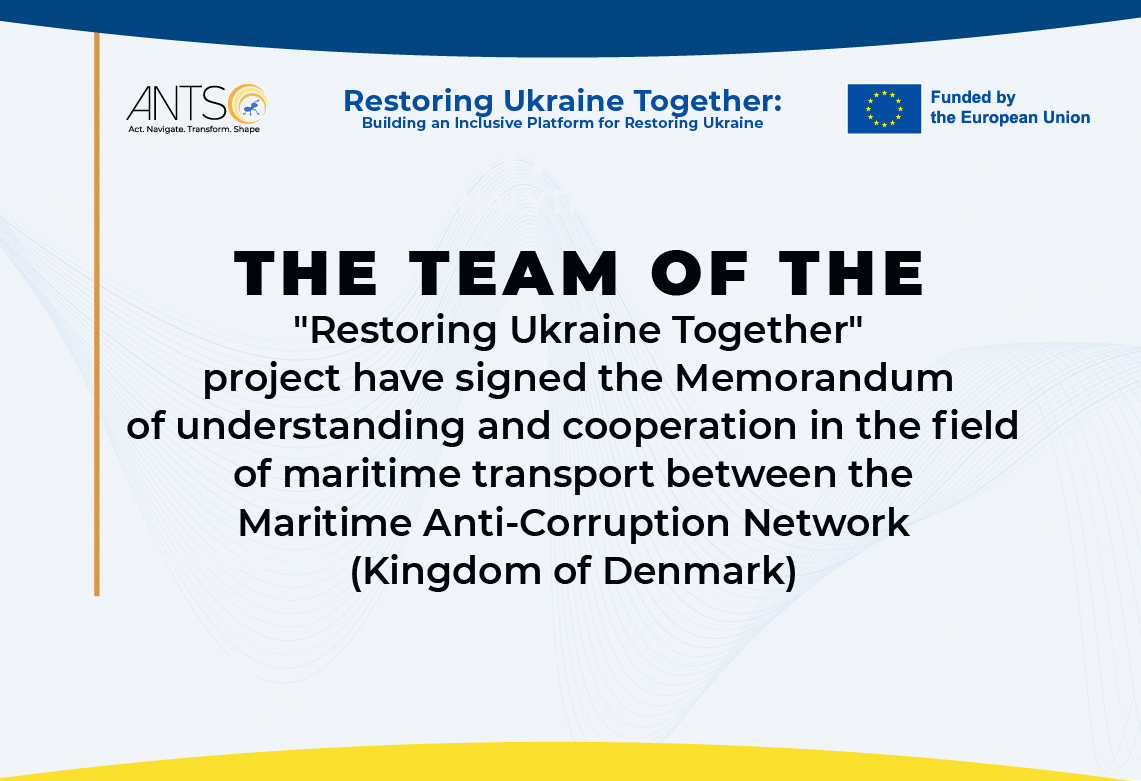 Within the framework of cooperation, the parties agreed to consolidate the efforts of the Parties aimed at supporting the reform of the maritime industry of Ukraine, overcoming corruption risks and challenges in the maritime industry, bringing the rules and procedures of the port State control, including the registration of arrival and departure of ships in seaports, simplifying procedures in Ukrainian seaports and terminals, harmonizing Ukrainian legislation with the legislation of the European Union, as required by the Association Agreement between Ukraine, on the one hand, and the European Union and its member states, on the other hand. 
The Maritime Anti-Corruption Network (MACN) is a global business network working towards the vision of a maritime industry free of corruption that enables fair trade to the benefit of society at large. Established in 2011 by a small group of committed maritime companies, MACN has grown to include over 190 companies globally, and has become one of the pre-eminent examples of collective action to tackle corruption.
The "Restoring Ukraine Together" project, implemented by the ANTS National Interest Advocacy Network with the support of the European Union, aims to establish effective processes of interaction between all key stakeholders in the restoration of Ukraine: state and local authorities, international donors and partners, expert and professional communities, and representatives of civil society.