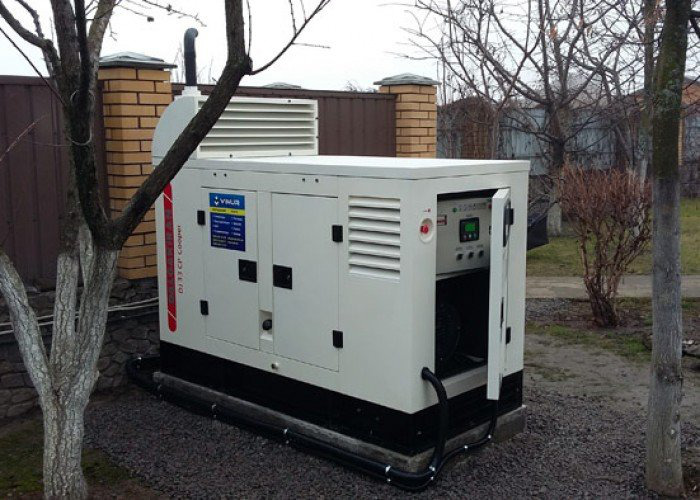 We have launched the campaign "Des Lumières pour l'Hiver" (Lights for winter): power generators from French communities for Ukrainian communities. This was done by civil initiatives "Stand with Ukraine", and U4U. The campaign's goal is to involve partners who will give the Ukrainian communities a power generator and will help them survive the winter with warmth and electricity.
As you know, the regime of Vladimir Putin has been conducting attacks on Ukrainian energy grids and heat power systems for the last several months. Russia wants to create a "Holodomor" (freezing terror) in Ukraine. 
Thus, during the retreat from Kherson, the Russian army thoroughly destroyed the entire electricity network of the city, as well as the heating supply network. In addition, after the shelling on November 23, 2022, Ukrainians are forced to sit without light and heat, and it is still unknown when it will be restored. The situation with educational institutions and medical institutions is especially critical.
During our advocacy trip to Ukraine, in particular the cities of Lutsk, Rivne, and Kyiv (October 22, 2022 – October 25, 2022), we saw that the regions' need for generators is extremely important. The Ukrainian Ministry stated that the need is about 25,000 generators, but according to available information, only 700 have been delivered. Further attacks are destroying the infrastructure every day, which requires us to act much faster.
Together with the French NGO Stand With Ukraine, U4U, we launched this campaign to help communities deliver generators and support the Ukrainian people in their struggle for survival. We called on each French community to deliver at least one generator for social infrastructure to Ukrainian communities, asking them to send electric generators that would at least heat important public buildings: hospitals, schools, maternity homes, housing, and town halls and help the neediest.
The initiative is supported by the AMF (Association of Mayors of France), state authorities of Ukraine, and, in particular, the Embassy of Ukraine in France.
This campaign includes:
– Assistance in the procurement to be done by French municipalities of a generator for certain Ukrainian communities,
– Logistical aspect and equipment installation: from transportation to the site, customs clearance, and placement of the generator in the beneficiary community.
– We also ensure the exchange of letters, video, and video conferencing with elected officials of the assisted community, as well as the rebuilding of assisted communities for mayors who wish to do so.
In addition to this very specific gesture of solidarity, this project involves a human dimension and fundamental moral support for people in Ukraine.
We call on our "United for Ukraine" colleagues to call for the creation of a similar initiative in your country! If you are ready to take action, please express your interest by writing to kateryna.musiienko@europarl.europa.eu and we will share with you documents on the needs of cities in Ukraine.
In the meantime, you can follow this campaign on social media with  #DesLumièresPourLHiver