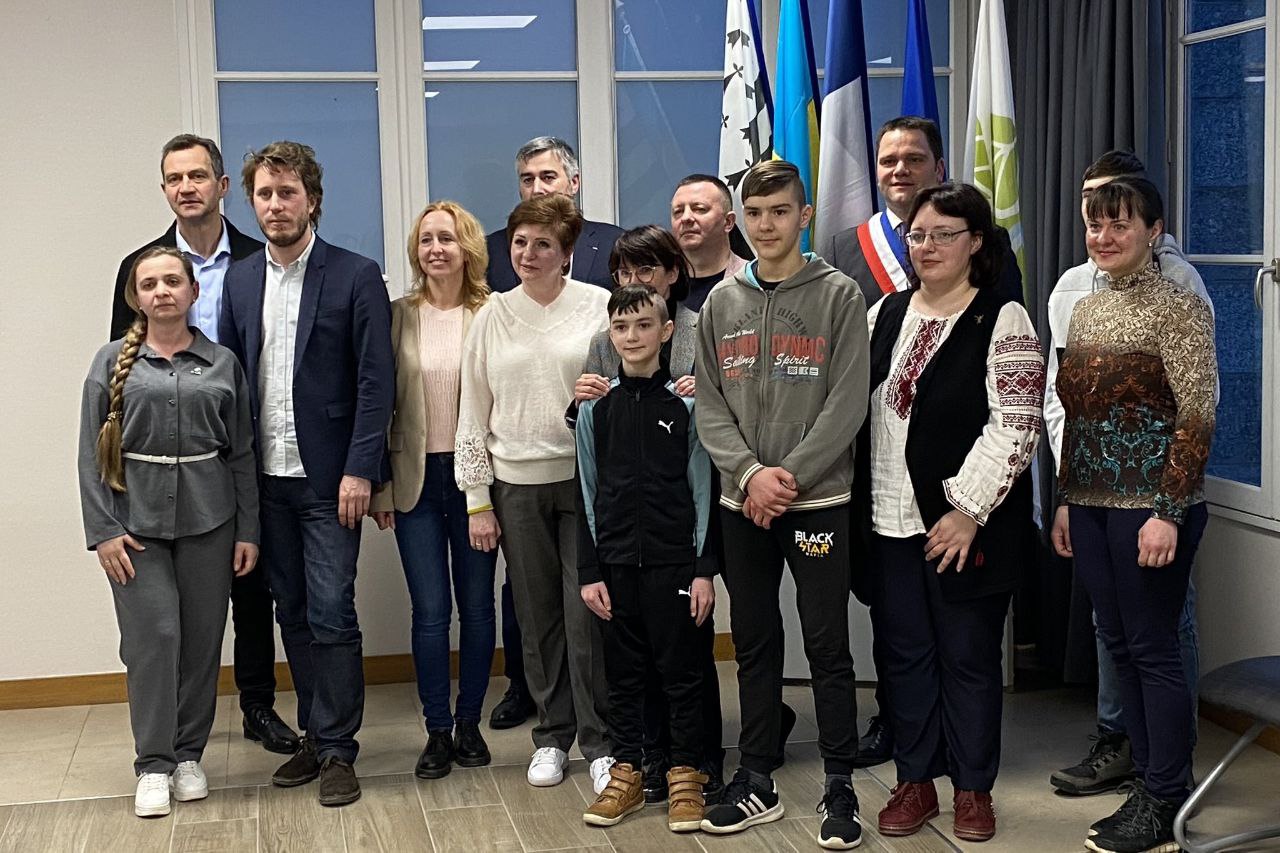 The leaders of four Ukrainian communities have returned from an advocacy trip to France, which was organized for them by the National Interests Advocacy Network «ANTS». The purpose of the visit is to help Ukrainian communities stand up during the war and to find partners abroad for reconstruction and exchange of experience.
Over the course of three days, Nataliya Rybynska, Deputy Mayor of the Ovrutsk City Council of the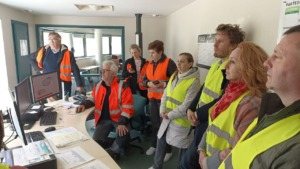 Zhytomyr Region, Olena Shvydka, Head of  Ivanivka village Community of the Chernihiv Region, Viktor Godyk, Mayor of the Horokhiv City Council of the Volyn Region, and Svitlana Spazheva, the Pokrovsky Settlement Mayor of the Dnipropetrovsk Region. visited local communities, talked with deputies, senators and representatives of the association of cities.
«In three days, we visited Paris and two local communities. They met with mayors of cities and representatives of associations. Ukrainian participants talked about the life of communities during the full-scale invasion: how some of them were under occupation and how they are already recovering. The French were very surprised at how the Ukrainian communities are coping now, they were impressed by the stories about the occupation. For example, in the village of Yagidne of the Ivanovo community, people were held hostage for a month in the basement of the school. Also, during the trip, working meetings were held to establish partnership relations. Thus, as a result, Ovrutsk and Pokrovsk communities have already found partners. In particular, the mayor of Saint-Brieux community will visit Ovruch on April 3. And we are already helping to organize this visit, during which he will be able to see the situation in Ovruch with his own eyes, – Liusiena Shum, a member of the National Interests Advocacy Network «ANTS» said on Channel 5.
She also emphasized that there are already practical agreements on cooperation.
«We had discussions about the prospects of cooperation regarding the installation of treatment facilities.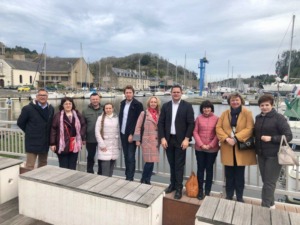 Our partners from the French organization «Stand with Ukraine» will help implement this project so that it becomes a reality for Ukrainian communities. In addition, the Ivanovo community, which suffered a lot due to shelling, will receive protective equipment for firefighters», she said.
It is worth noting that during the meetings, the topics of humanitarian aid, rehabilitation and rehabilitation of Ukrainian children, as well as issues of environmental protection were discussed.
Let us remind you that this was already the fifth advocacy visit. He was preceded by trips to Belgium, the Netherlands, Italy and Germany. In general, the leaders of 16 communities went to talk about the real situation in Ukraine and exchange experience with their European colleagues.
«Nowadays, we are taking a short break in such trips. We want to analyze the results, collect information and understand how we will continue: where to go next and to which countries», explained Liusiena Shum.
See more in the video: