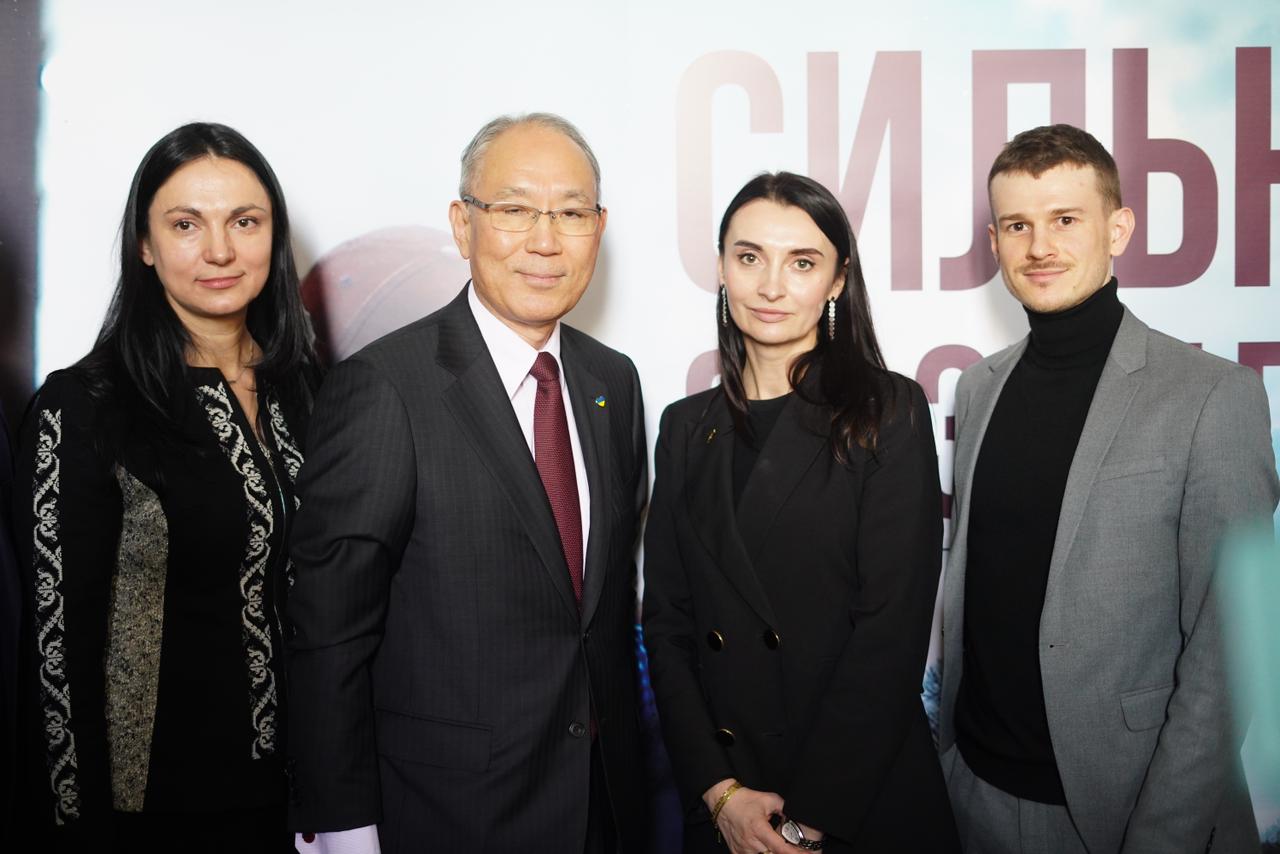 The Japanese Ambassador to Ukraine and the US Embassy's Political Counselor visited the Forum "Strong as the Land: approaching the victory".
Thus, Matsuda Kuninori remarked in his speech that 35% of Japan's industry was destroyed after WWII, and that the country managed not only to recover, but also to rank second only to the United States in ten years.
"Remember the year 1945, when Japan had been defeated, destroyed, and was in a terrible situation. A total of 3.5 million people were killed. 25% of all buildings and 35% of industries were destroyed. However, ten years after the war, we were able to recover and and become the second country after the USA," – said Japan's Ambassador Extraordinary and Plenipotentiary to Ukraine.
He noted that governments had implemented measures that no one could have imagined before the war.
"The Japanese oligarchy was entirely crushed by us. Following the war, we enacted legislation that effectively removed the Japanese oligarchs from the game. They also conducted a comprehensive land reform program. Before the war, the owners owned 50% of the property and lived on rent from the peasants. We distributed the land among individuals who wished to farm it. As a result, farmers came to own the land. The Japanese government has considered how to provide employment for persons who have returned from abroad. It was agreed to establish an atmosphere conducive to the growth of small and medium-sized businesses," – said Japan's Ambassador Extraordinary and Plenipotentiary to Ukraine. His speech became an inspiration for Ukraine in terms of restoration and implementation of new reforms.
During his statement, David Gerenbeck, deputy head of the US Embassy mission, stated that the US will support Ukraine on its path to success and recovery.
"We continue to provide all forms of aid, including security, financial, and humanitarian help. However, Ukraine and the United States are not just concerned with the war. We are also concerned with the future,"- said the Deputy Chief of Mission of US Embassy.
He highlighted that the US wants to assist Ukraine's economy as a whole.
"Ukraine will have to put in a lot of effort to rebuild itself. We want to assist revive the economy so that Ukraine can do its duty and "stand on its feet". As a result, we wish to contribute to the development of a business climate that attracts the necessary investments and provides Ukrainians with abundant prospects for Ukrainian enterprise. And, in the end, this will make room for Ukraine to thrive."
David Gerenbeck stated that during the recovery, institutions must be established to ensure the economy's stability and progress.
"We strive to assist in the establishment of institutions that will not only develop the society that Ukrainians have been waiting for so long, but will also foster trust among partners and investors, allowing them to continue to support Ukraine. So, for example, the perceived business climate is crucial in attracting those investors. It must be founded on the rule of law and safeguarded by a strong and independent judiciary. As a result, assuring transplant openness and accountability will re-establish trust and push Ukraine closer to its long-term aim. The recovery will not be easy or quick, but I just want you to know that the US will be there for you for as long as it takes."