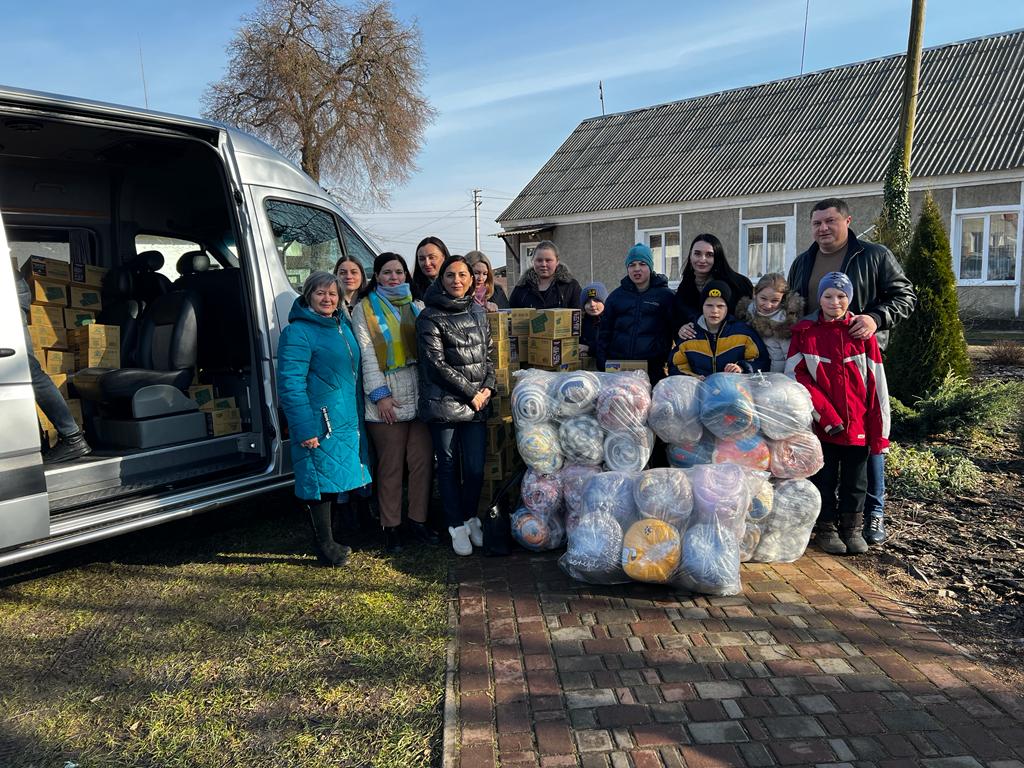 The next batch of humanitarian aid from Taiwan is already in Ukraine. Delivery to our country was organized by Polskie Centrum Pomocy Międzynarodowej (PCPM). The team of the National Interests Advocacy Network "ANTS" together with partners from the NGO "Forest Initiatives and Society" ForestCom met the necessary cargo and sent it to the communities that need it. 
"In Volyn, we are now unloading the third truck, if we are talking exclusively about the Volyn region. In general, the cargoes went to Rivne, Volyn, Mykolaiv, Ivano-Frankivsk and Kherson regions, says Yuliya Vusenko, a member of the ANTS.
Warm blankets, hats, mittens, and tasty protein cookies were distributed to Ukrainian villages.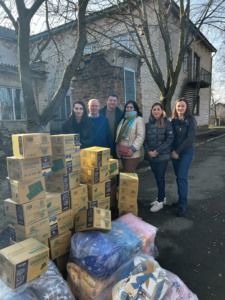 "Today, we are providing aid to the Volyn communities. We provide nutritious protein cookies to schools (in shelters) and groups who prepare dry rations. Warm hats and mittens for children and adults are also available, and they will be distributed to areas whose citizens require assistance. We provide hospital blankets. For example, we transferred them yesterday to the entire Volodymyr hospital, which serves as the district's backbone. Previously, blankets were also delivered to the Volyn regional hospital. We also went to Rozhyshche and distributed blankets to a hospital, a special school, and a nursing home. We are still receiving aid and will distribute it to locals. "We are particularly grateful to our partners from Taiwan's Ministry of Foreign Affairs, ROC (Taiwan) for their help, which is critical now," – said Yuliya Vusenko.
We'd like to remind you that the Taiwanese Ministry of Foreign Affairs ROC Taiwan sent 100 tons of humanitarian aid to Ukrainian cities. Hanna Hopko, the head of the National Interests Advocacy Network "ANTS", who just visited Taiwan on an advocacy mission, made this possible. The meetings in Taiwan resulted in humanitarian aid, which is now making its way through Ukrainian cities to those in need.